Traditional methods of hair removal (shaving, waxing, and depilatory treatments) are time consuming, uncomfortable, and only give temporary results. Dr. Christopher Khorsandi, a plastic surgeon in Las Vegas, offers laser hair removal for safe, permanent hair removal. The laser system delivers a precise and controlled pulse of energy that only affects the hair follicle. Some patients may need multiple sessions based on their individual hair growth rate and the thickness of their hair. Laser hair removal can be used on the face, legs, face, and other common areas and it is appropriate for men and women who want to save themselves the time and trouble of other hair removal methods.
Laser Hair Removal Reviews
"I come to this office about once a month for multiple procedures and let me just tell you, I won't go anywhere else. Mel does my laser hair removal, as well as my EndyMed Intensif for stretch marks and I am so impressed. Not only is she amazing, funny and good at what she does, but the EndyMed is so incredible. After 5 sessions, my stretch marks are almost completely gone, and the pain is minimal for the results! All the girls who work in the office are great, friendly and fun, Dr. Khorsandi is pleasant and knowledgable, and Catherine is great and always available."
- M.M. /
Yelp /
Oct 17, 2016
"I am in the process of getting hair and tattoo removal with Melanie. She is by far the best! She makes me feel comfortable and is passionate about her work. So far I am happy with the results. I will be going to her for further facial treatments and recommend you see Melanie for your next or first skin treatment!!"
- K.N. /
Yelp /
Feb 23, 2017
"I love VIP Plastic Surgery. Dr. K and his staff are so helpful and friendly. I came in for lip fillers, laser hair removal, and tattoo removal. I am in love with how my lips turned out and at no point during all the procedures did I feel any pain! Melanie performed the tattoo removal and my second session of laser hair removal. She made sure I was comfortable, at ease, and felt no pain. She is absolutely amazing!!! Everyone is amazing!!"
- J.Y. /
Yelp /
May 01, 2017
Previous
Next
For faster laser hair removal treatments, Dr. Khorsandi has added the Venus Versa, which uses Smart Pulse™ technology for optimal results. The Venus Versa adjusts throughout the treatment to maintain the optimal energy and wavelength in every laser pulse. With a revolutionary cooling system, the Venus Versa allows a safe, comfortable treatment session for the patient. Venus Versa also boasts the largest treatment spot size for faster and more efficient results.

Cynosure® Elite MPX™

@headingTag>
The Cynosure Elite MPX laser hair removal system includes two different laser wavelengths, the 755 nm Alexandrite laser and the 1064 nm Nd:YAG laser, for fast treatments and long lasting results. Dr. Khorsandi uses the different wavelengths based on the patient's skin tone and type. The Elite MPX can also has Intensed Pulsed Light (IPL) to treat lesions, skin discolorations, wrinkles, visible veins, and photo damage.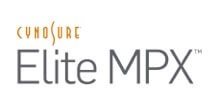 Laser Hair Removal Procedure

@headingTag>
During laser hair removal, it is common for multiple treatments to be done to ensure that the hair follicles are completely destroyed. At any given time, a certain number of hairs are in a resting phase, rather than a growth phase. Because the laser treatment is not effective on the hair follicles that are not actively growing, multiple sessions are needed. On average, it takes about 3 to 5 treatments to permanently disable new hair growth. These sessions are spaced between 3 or 4 weeks to make sure the area has already recovered from the previous session. During the procedure, the skin is stretched slightly so that the laser can precisely target the hair follicle roots. When this happens, the follicle absorbs the heat and ultimately falls off and stops re-growing.
What to Expect

@headingTag>
Because of the vacuum, patients will feel slight pressure on the area that is being treated. The laser beam can slightly sting, but cool temperatures will be applied between pulses to help with the patient's discomfort. The application of cold blast also minimizes side effects high temperatures may cause. Sessions may last from 15 minutes up to an hour for larger areas, such as the back. Although patients can resume normal activity after treatment, the treated area will look and feel similar to a sunburn. Patients should avoid exercise for about 24 hours to allow the skin to calm, and sun exposure should be avoided during treatment.
Expected Cost

@headingTag>
There is no standard cost for laser hair removal as the fees vary depending on a number of factors, including the size of the area being treated and the amount of hair to be removed. In addition, costs will also vary depending on the laser technology utilized, as well as the number of sessions required to attain the desired results. The estimated fee is around $250 per session and a minimum of 3 sessions is often required.
Plan Your Procedure
Average Cost

From

$250

Average Procedure Time

15-60 Minutes
Contact Us
Laser Hair Removal FAQs

@headingTag>
Best Candidate?

@headingTag>
Individuals with light skin and dark hair generally are the best candidates for laser hair removal. That being said, individuals with varying skin tones and hair color can also be considered for this treatment, but in order for the laser to "find" the hair and effectively treat it, it has to be able to "see" it. Therefore, those with light skin and very light blonde hair may not be the best candidates for this procedure.
Can I Only Have 1 Session?

@headingTag>
The series of treatments is designed to ensure that all hair growth is permanently suppressed. There will be significant reduction, but not all hair follicles are destroyed in the initial session and some may continue to grow. The additional sessions ensure that the remaining growing hairs will also be terminated.
How Long Is Recovery?

@headingTag>
There is no downtime following laser hair removal and patients can usually resume their normal routine. There will be tingling and slight redness on the treated area that subsides after a few hours. Afterwards, the skin may look and feel like it's sunburnt. Cooling creams or ice packs may provide relief to the burnt feeling. Sun exposure must be limited several weeks before and after treatment.
Is This Permanent?

@headingTag>
Once the follicle is removed, the hair cannot regrow. However, with a single treatment, not all follicles are destroyed and those that survive normally will still grow hair. This is the reason why follow-up treatments are required to completely remove all growing hair the initial treatment missed.
Related Procedures