Changing out old saline breast implants.*
Procedure Details
This patient had a breast augmentation with a breast lift approximately 10 year earlier. She was unhappy with the size of her implants and wanted the fullness in the upper pole of her breast to be restored. Her saline implants were removed and replaced with smooth round gel implants. In addition a capsulorrhaphy was performed. This procedure is used to tighten the implant pockets that have been made too large at the first surgery or by implant wear over time. Recovery was very quick as the implant pocket was already present.
More
Front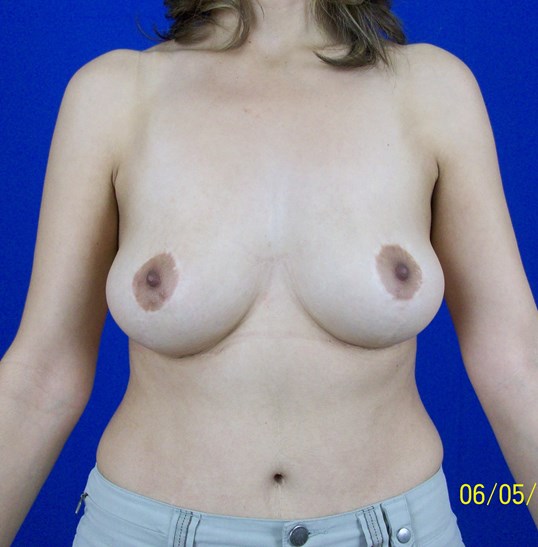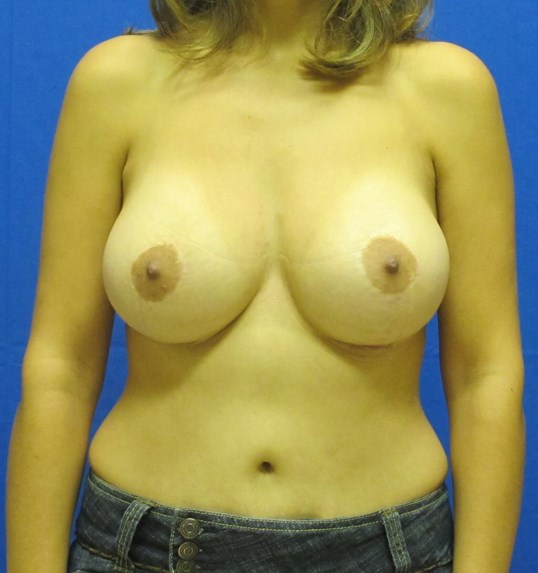 Side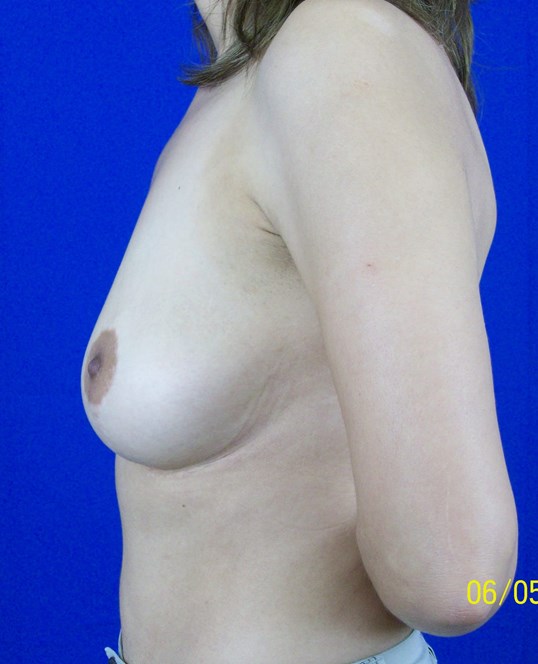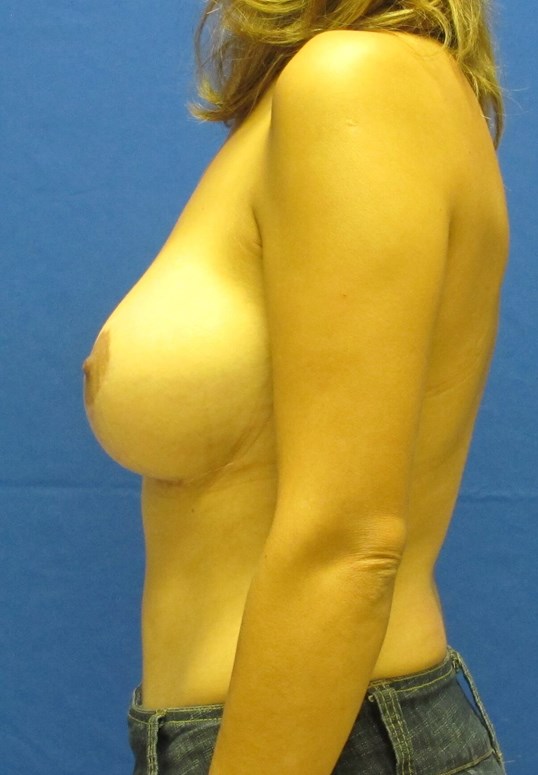 Three Quarters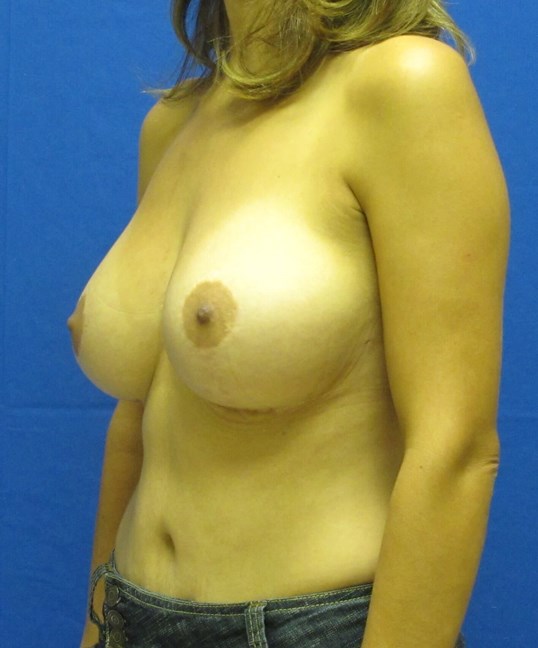 When is it time to change ?
Many patients ask how often they have to change their breast implants. The question hinges on how much natural breast tissue the patient loses as she ages and what type of implants are present. As the breast ages, it loses some glandular mass. Usually this becomes noticeable around 10 years. Additionally, many older generation silicone gel implants had more liquid like gel within the implant. As the shell ages, the chances for shell fracture increases. Thus these implants ought to be changed after about 10 years as well.
Location