Las Vegas, NV board-certified plastic surgeon Dr. Christopher Khorsandi is our experienced brow lift surgeon at VIP Plastic Surgery. A brow lift is a procedure that creates a more youthful look to the upper third of the face, particularly the forehead area where aging occurs rapidly. For patients who have deep-set lines across the forehead and drooping brows, a brow lift is an essential part of the facial rejuvenation process. Drooping brows and deep-set lines can often make an individual appear older than they actually are. The procedure restores the position of the brow to a more youthful and higher appearance and allows for correction of hanging upper eyelid skin. It may be performed in conjunction with other procedures, such as blepharoplasty or eyelid surgery, facelift surgery, or facial fat grafting. In addition, it is common to use nonsurgical rejuvenation, such as BOTOX, to complement the results.
What Are The Benefits Of A Brow Lift?
Smooths forehead lines and wrinkles

Opens the eyes for a more alert, refreshed appearance

Reduces the "tired and angry" look

Reduces upper eyelid sagging

Restores the natural eyebrow arches

Reduces crow's feet

Results are dramatic and long-lasting

Surgical plan is customized to your needs
Brow Lift Reviews
"28 Yo. Rhinoplasty and Eye Brow Lift :) - Las Vegas, NV - Dr. Khorsandi is knowledge and has a sense of humor. I highly recommend him. - - I had done a lot of research looking for a doctor that could understand exactly what my concerns were regarding my facial features. I had some premature aging signs that are hereditary in my Family I believe. Dr Khorsandi did a phenomenal job at fixing these issues. I feel beautiful and happy with the results. I would recommend him to a family member!"
- E. /
RealSelf /
Sep 27, 2016
"Very pleased with my results!! - I recently got a face and brow lift and I was very pleased with the results. I was really unsure at first but after my consult with Dr. Khorsandi, I felt sure that this was what I wanted. Catherine, the manager was very nice and professional. She made sure to answer all of my questions. If anyone is looking to do a face or brow lift, I would recommend VIP Plastic surgery. - - I recently got a face and brow lift and I was very pleased with the results. I was really unsure at first but after my consult with Dr. Khorsandi, I felt sure that this was what I wanted. Catherine, the manager was very nice and professional. She made sure to answer all of my questions. If anyone is looking to do a face or brow lift, I would recommend VIP Plastic surgery."
- A. /
RealSelf /
Dec 21, 2016
"He does amazing work! - One of my eyes were lower than the other and it was something I didn't like. DR. Khorsandi did a brow lift, eye lift and I couldn't be any happier. He is amazing and so is his team. I can't thank him enough!"
- R. /
RealSelf /
Oct 28, 2017
"Brilliant, Compassionate and Top Plastic Surgeon In the United States - Brilliant, outstanding, caring, compassionate and a true medical genius! Dr. Khorsandi is the best plastic surgeon in Nevada and one of the top in his field nationwide. Both he and his staff truly care about patients and go out of their way to make sure you are more than satisfied with all services rendered. As a patient, I have known Dr. Khorsandi for over two years and I am most grateful..."
- M. /
RealSelf /
Nov 27, 2017
"I have been having a accident scar  in my face on  my  brow  line s for the longest time and  no body could help me the only one who took care of it  is  Dr  Khorsandi I don't know  how to thank him he is a  guineas I am recommending him to every one. Thank you Dr. Christopher Khorsandi Mastaneh Merten"
- M.M. /
Yelp /
Aug 01, 2017
Previous
Next
Who is a candidate for a brow Lift?
Patients who present with the appearance of heaviness to their eyes manifested by a brow that sits below the bony part of the upper eye socket are candidates for brow lift surgery. Heavy, drooping brows occur in patients as young as 35 years old and result in a look that many consider to appear tired looking or angry. Any patient who has this type of appearance, whether they are male or female, may benefit from a brow lift. Dr. Khorsandi will evaluate many factors, including:
The patient's hairline
The position of the eyelids
Any excess upper lid skin
The amount of forehead wrinkling
Presence of any Crow's feet
The patient's skin tone
The symmetry between the brows
During the consultation, Dr. Khorsandi will take photographs of the face, including 3D images using the Vectra imaging system. This will help simulate the surgical outcome so that patients can have an idea of what their results may be like.
How does a brow lift work?
There are several different brow-lifting techniques that Dr. Khorsandi uses based on your individual needs. The type of surgery selected depends on several factors, including the position of the hairline, the amount of lift to be performed, and the need to advance the hairline in conjunction with the brow lift. Incisions may be made in a continuous fashion across the top of the forehead, through small interspaced incisions, such as an endoscopic approach, through lateral brow incisions, or directly over the eyebrow itself in select patients.
What are the Brow Lift Surgical Techniques?
Traditional/Open Incision Brow Lift
The traditional open incision technique employs an incision across the top of the head far back within the hairline. This technique is used to provide controlled lifting of the brows and to hide the incision well within the hair-bearing part of the scalp. The incision is beveled so as to allow for hair to grow through the incision camouflaging it from casual observation.
Trichophytic Incision Brow Lift
The trichophytic technique places the brow lift incision across the hairline in the manner that conceals the incision at the top of the forehead. The name trichophytic refers to the fact that the incision is hidden within the frontal hairline. The technique allows for the hair growth through the incision concealing and camouflaging it. This technique allows for the significant lifting of the brow in patients who have a good hairline with little risk of hereditary hairline recession as they age.
Incision with Hairline Adv. Brow Lift
For some patients, brow lifting may be performed in conjunction with a hairline advancement. In this type of surgery, patients with high foreheads may benefit from a reduction of the distance between the brows and the hairline. This approach requires an incision across the top of the head and is designed in a way in which the normal hair will grow through the incision, allowing it to be camouflaged in a way that is inconspicuous. The portion of the forehead skin is excised and the hairline is advanced to not only lift the brow but also to reduce the size of the forehead. This is particularly helpful for women who have a very high hairline.
The lateral brow lift is most commonly used to reshape the eyebrow in patients who do not have complete brow sagging but rather sagging sides of the eyebrow. Often times, these patients have a sad look with the lateral part of the brow angling downwards. With lifting, a more pleasing look is achieved in the lateral brow. The incisions, which are made, are typically smaller than the traditional hairline incisions.
The endoscopic forehead lift is a modern advancement in brow lifting surgery. The endoscopic lift requires several small incisions and the use of a special device called the endoscope, which allows for surgery to take place in a minimally invasive manner. The incisions are made in the hair-bearing part of the scalp, and the endoscope is used to dissect down to the level of the eyebrow, releasing its attachments and allowing for resuspension of the brow tissues using either sutures or a suspension device, such as the Endotine. Incisions are often closed using removable staples.
A cat eye lift delicately enhances your natural beauty by making small changes to the shape of your eyes. These small and precise modifications create a subtle but dramatic difference in your appearance. A cat eye lift procedure makes your eyes look more almond-shaped so you can draw attention to your eyes. During your procedure, Dr. Khorsandi uses a lateral eyebrow lift (temporal lift) technique, which focuses on the corners of your eyebrow muscles, instead of pulling the entire brow. This shapes your brow and lightly tilts and lifts the corners of your eyes.
What Can I Expect After a Brow Lift?
For patients who undergo the classic forehead lift with an incision at the top of the head or in the hairline, some numbness and temporary discomfort may be experienced postoperatively. The postoperative discomfort is often well controlled with analgesic medications and lasts for a short time postoperatively. Typically, patients will experience swelling that may cause fullness of the upper lids, as well as swelling within the cheeks. You are encouraged to sleep with your head elevated and to avoid bending over for the first few days. As the incision heals, you may experience some itching along the suture line. At about 10 – 14 days after surgery, sutures or staples will be removed in the office. You may wash your hair 48 hours after surgery. Typically, patients will take 7 – 10 days off from work for recovery. With endoscopic surgery, patients typically return to work sooner as their incisions are smaller and the amount of surgical dissection is less.
What is the Expected Cost of a brow Lift?
Patients can expect to pay $9,000 for this procedure. Because a brow lift is considered cosmetic in nature, insurance generally does not cover this procedure. However, in some cases where vision is affected because of sagging skin, insurance coverage may be a consideration. This is not guaranteed and varies by surgical case.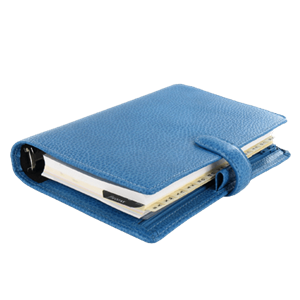 Plan Your Procedure
Average Cost

$7,500

-

$8,800

Recovery Time

6-8 Weeks

Average Procedure Time

1-2 Hours

Post-op Follow-up

1 Week

Procedure Recovery Location

Out-Patient
Contact Us
Related Procedures
Related Posts