Las Vegas, NV board-certified plastic surgeon Dr. Christopher Khorsandi is a skillfully trained ab etching surgeon. This modern cosmetic surgery is a noninvasive approach for getting six-pack abs with the use of high-definition liposuction.
What abdominal etching does:
Targets abdominal fat with an aesthetic laser and high-definition liposuction
Repositions the fat pads to look like sculpted muscle
Candidates for abdominal etching are men and women who:
Are at a stable weight
In relatively good shape
Can't quite achieve the sculpted look they want with diet and exercise alone
The treatment does not leave visible scarring, and in the hands of an experienced surgeon, such as Dr. Khorsandi, a natural-looking, chiseled, muscular abdomen can be achieved.
Abdominal etching surgery will either use a high-definition liposuction technology, such as VASER, or in some cases, a traditional form of liposuction to remove some of the fat pockets in the abdominal region. He will reshape the existing fat by repositioning it to appear like firm tissue. Dr. Khorsandi will apply specific abdominal patterns depending on the present muscle tone of the patient. The patterns also consider the natural curves of the abdomen for a more realistic effect. Tiny incisions are made along the natural folds so scarring is not an issue with this procedure.
Dr. Otto Placik recently credited Dr. Khorsandi for the technique of creating abdominal muscles without the use of surgery.
Abdominal Etching Reviews
"I had many diff consultations prior to finding VIP PLASTIC SURGERY. I can't say enough about the doctor and his staff, especially his manager. Dr. Khorsandi did my face lift, eyes surgery, neck lift and fat grafting. I loved the 3d Vectra Imaging that he has at the office. I was able to see what I would look like after surgery and that made me feel very comfortable with my decision. His skills speaks for itself. He is caring and Catherine gave me the best customer service! I highly recommend this practice to anyone. I went to 3 other doctors and they do not compare to VIP PLASTIC SURGERY."
- S.S. /
Yelp /
Jun 25, 2014
"Love all of the staff at VIP plastic surgery, always attentive to my questions(and i have a lot of them). Dr Khorsandi performed bodytite procedure on my abdomen, it has been only 12 weeks and results are amazing and I'm sure I'll be returning for other services to VIP :)"
- A.B. /
Yelp /
May 17, 2018
"All my life ashamed of my body, afraid to take my shirt off at the beach or a pool party. Didn't want no-one to take a look to my flanks, no matter how hard I workout at the gym nothing seem to make them disappear from my body. When I meet this amazing doctor, I felt that this was going to be the beginning of a new me. And to tell you the true, it happen. Dr. Khorsandi make me smile again, took the shame I had out of my life. I feel confidence in myself, Im not afraid anymore to take my shirt off at a pool party no more. From the bottom of my heart Dr. Khorsandi, THANK YOU. You really broth me back to life. Your patient and friend, Luis S. Balseiro"
- L.S. /
Facebook /
Apr 27, 2019
Previous
Next
All abdominal etching surgeries are performed as an outpatient procedure in an accredited surgical facility. The liposuction approach requires either general anesthesia or IV sedation, and the entire procedure can last up to an hour. Results are not instantly seen after the procedure, because the abdomen is usually swollen and bruised. This will subside in a few weeks. A compression garment is warn in the days following surgery to help in the healing process, as well as to help keep the abdomen tight and firm. Most patients can go back to their routine within 1 to 2 weeks. Exercise must be restricted until advised from the doctor. Within just a few days after surgery, men will notice the rippling effect in their upper and lower stomach, which resembles a toned and muscular looking abdomen.
Abdominal Etching for Men FAQs
Abdominal etching is a procedure that targets the abdominal muscles to define its contours giving the appearance of "washboard abs". The reason why it is difficult to achieve the effect with just normal exercise is due to a resistant layer of fat that covers the muscles. To achieve the definition, liposuction targets specific fat pads to chisel out the lines and emphasize muscle tone.
The best candidates for this procedure are men who have minimal fat deposit around the abdomen area and have some toned muscle. Active individuals who have a hard time defining their abs are ideal for this procedure. We will measure the fat layer, which should not exceed about 2 inches when pinched. If there's a thicker layer, an initial liposuction surgery may be recommended or intensive exercise until the required measurements are achieved.
Most abdominal etching procedures are performed using tumescent liposuction. The procedure is minimally invasive and only needs incisions 1 to 2 mm long. This allows for the cannula to be inserted while wounds are easily concealed. The liposuction will target a thin layer of fat and soft tissues, and the surgeon will manipulate the internal structures so that the desired sculpted appearance is attained.
This is a minimally invasive procedure so the incisions are small. The doctor will create a cut big enough to insert the cannula near the areola, belly button or along the natural crease of the abdomen. With proper care, the incisions wil fade and gradually become unnoticeable over time.
Virtual consultations are $100 and in-person consults $300 the consult fee goes towards the procedure they are non-refundable.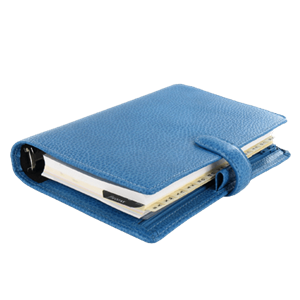 Plan Your Procedure
Average Cost

$8,500

-

$15,000

Recovery Time

6-8 Weeks

Average Procedure Time

3-4 hours

Post-op Follow-up

1 Week

Procedure Recovery Location

Out-Patient
Contact Us
Related Procedures
Related Post