About Our Breast Implants
Selecting the best type of breast implant is most likely a high priority for you when choosing to have breast augmentation. At VIP Plastic Surgery in Las Vegas, NV, we feel it is important for you to have the resources you need to make that choice. This is a guide about saline or silicone implants, which was made for you to learn more about your preferences in the various aspects of breast implants available today. Our board-certified plastic surgeon, Dr. Christopher Khorsandi, would be happy to have a consultation with you to examine your current breast size, body proportions, and more. He will answer your questions and talk you through your concerns about how this process works, what implant types you qualify for, the risks and benefits of each type, and more during your consultation at VIP Plastic Surgery.
Types of Breast Implants Reviews
"I had a breast augmentation done with Dr. Khorsandi. Its been 9 months and my breast look and feel amazing! My results are so natural, just like I wanted. My pre op & post op experience was top of the line! They really do give every one of their costumers VIP experience. Dr. K was very helpful through out it all, he answered every question I had and explained everything throughly. I'm constantly referring people to him because in all honesty, he really IS the BEST OF LAS VEGAS. I work in an industry where Plastic Surgery is very common, and all I can say is results speak for themselves."
- A.R. /
Yelp /
Jun 02, 2014
"My experience at VIP plastic surgery was amazing. I has a breast augmentation about 2 and half months ago already and I am in love with my results. Dr. khorsandi and his staff make you feel very welcome. Doctor also know exactly what he's doing and how to explain everything very clear. Questions after question I would ask at first was answered very appropriately. ActIons speak louder than words and when I saw all. His work that was done, I was like this is a definite must. I did research after research to find the PERFECT DOCTOR and I sure found him alright. With my breast augmentation he had a recommended a size smaller than which I wanted and he of course did the size I wanted with no hesitation. I definitely would recommend Dr. Khorsandi in a heart beat with no hesitation."
- R.R. /
Yelp /
Jun 04, 2014
"Im definitely happy with the experience I had with Dr.Khorsandi. He gave me what I always wanted, my Breast Augmentation. He is the BEST, professional, attentive, and he knew exactly what I wanted. He is the only plastic surgeon that I trust. I definitely recommend him if you are looking for great results."
- D.M. /
Yelp /
Jun 13, 2014
"Dr. Khorsandi did an amazing Breast augmentation. I am extremely happy with my results and highly recommend him. Dr never hesitates to answer any questions. He knows what he is doing and you can tell he loves what he does. If I ever needed any other plastic surgery done I wouldn't even question myself on going back there. He is AMAZING and the whole staff is AMAZING as well!!!!"
- R.R. /
Facebook /
Aug 27, 2014
"Dr Khorsandi is the best!!! He fixed all my issues with my first breast augmentation from a different doctor and now my boobs are PERFECT and 10x better then my first. My fianc? told me that there's no comparison on how much better they are now. He also did my rhinoplasty and I couldn't be happier! He took the time and really listened to me and gave me everything I asked for."
- H.Q. /
Yelp /
Sep 23, 2014
Previous
Next
Your Choice of Breast implants
Need to know more about the similarities and differences between the types of breast implants we offer? On this page, we discuss:
Silicone breast implants
Saline breast implants
Gummy bear breast implants
Silicone implants are filled with a silicone gel material that is said to feel more like natural breasts than saline implants. Silicone implants are less likely to rupture than saline implants, but if a rupture does occur, it is more difficult to see and requires an MRI to detect the rupture. The Food and Drug Administration (FDA) has approved silicone implants for breast augmentation for patients over the age of 22. Cancer survivors can have breast reconstruction with silicone implants after a mastectomy at any age. Silicone implants:
Are chosen by 80% of women worldwide
Feel more like natural breast tissue
Have a lower rupture rate
Are made into a more stable shape
Develop less rippling
Provide a more natural look when there is little native breast tissue
Can cost more than other types of implant fillers
Require a larger incision and the creation of a larger areola if placed through the nipple
Silicone implants cannot:
Be placed into the breast through the belly button
Be inserted through the armpit if a larger implant is selected
Be reabsorbed into the body if the implant shell ruptures
Saline implants are silicone shells filled with sterile salt water (saline) solution. Because saline implants are inserted into the breasts before they are filled, they require a smaller incision than augmentation using silicone implants, and the size of the implants can be easily adjusted and evaluated during surgery. Saline implants are FDA approved for use in women over the age of 18 and for women of any age for breast reconstruction. Saline implants can be:
Filled with salt water (which is naturally absorbed by the body, if ruptured)
Placed through a smaller incision
Used in patients who are under 22 years of age
Can be filled to different volumes from side to side for symmetry
Saline implants tend to:
Have more rippling
Feel less natural
Have higher implant rupture rates
Gummy-Bear Breast Implants
Cohesive gel implants, also referred to as "gummy bear" implants, are made of a highly cohesive silicone gel that is thicker than typical silicone implants. These implants are said to feel and appear very natural with lower possibilities of implant rippling and folding. These implants are usually inserted using either the inframammary or periareolar incision.
Attributes of Breast Implants
We understand all of the considerations may appear overwhelming, but selecting the best breast implant can be easy once the objectives are discussed during the consultation. Also, the body frame and structure contribute to the decision-making process, as well as your desired:
The size of breast implants
The shape of breast implants
The profile of breast implants
Size of the breast implant
Implant size is chosen based on the cubic centimeters (cc) of saline or silicone implanted. When dealing with breast implants, we do not talk in terms of cup size, which is a clothing manufacturer's way of describing brassiere measurements. Just like other pieces of clothing, cup size can vary from manufacturer to manufacturer as there is no real standard of size. One brand of bra may fit entirely different from another. By measuring your breast volume in cubic centimeters, the number is standardized. We can make approximate increase estimates on the cup size with every additional 200 ccs of volume added. Every patient is unique, and the number of cubic centimeters can look like too little or too much, depending on the patient's body frame and proportions. To choose the appropriate volume, Dr. Khorsandi will assess how much native breast tissue exists. Then, he can make recommendations about the size of your breast implants. In the operating room, Dr. Khorsandi may make a switch if implants turn out to not be an ideal fit.
Shape of the breast implant
We offer round and teardrop-shaped breast implants at VIP Plastic Surgery. Round implants are selected more often than teardrop-shaped implants, and many patients say the round implants look and feel more natural. Also, the round-shaped implants add more fullness to the top of the breast that patients find desirable. The newer Natrelle Style 410 shaped, form-stable silicone gel implant and the Sientra shaped implants are available in both round and teardrop shapes that mimic a real breast. The differences between shapes will be discussed in detail during the initial consultation.
Profile of the breast Implant
Breast implants come in a number of distinguishing profiles. These include low, intermediate, high, and ultra-high profiles. For any given volume, implants can have varying levels of projection because of the profile of the implant. The higher the profile, the more the breast will stand out from the chest when viewed from the side. In addition, a breast implant that has a higher profile will have more breast fullness in the upper pole.
Looking for more great information on breast augmentation and breast implants? Take a look at VIP Plastic Surgery blogs on this topic: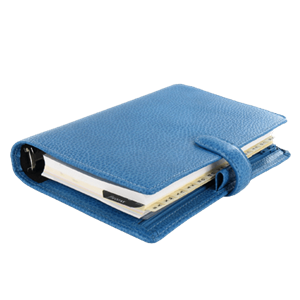 Want more Info on implants?
At VIP Plastic Surgery, one of our goals we strive to achieve for each breast augmentation patient is to provide information. We want our plastic surgery patients to make informed decisions about their care, and Dr. Khorsandi and our team will be there when questions or concerns arise. Contact our office in Las Vegas, NV to explore the different implant options in augmenting your breasts.
Related Posts