What is an implant revision?
When it comes to cosmetic procedures, breast implant surgery is one of the most popular surgeries of choice. Unfortunately, there are some women who are not satisfied with the results of their procedure. When problems occur after surgery, a breast implant revision is necessary in order to resolve the issue and provide women with a better result. Breast implant revisions are not very common and the national revision rate is 13-28%. It is important to note that not all breast revisions involve a mistake. For some women, a personal choice is made to have the implant replaced. Las Vegas, NV board-certified plastic surgeon Dr. Christopher Khorsandi will provide a complete evaluation and create a tailored plan to ensure the desired results are delivered.
Breast Implant Revision Reviews
"Dr Khorsandi and his staff are the best out there!! I called other drs after my old saline implant ruptured and Dr K was the only dr that would see me right away and opened his office up after hours knowing I was upset. I visited 3 others in Vegas within a few days and I just trusted Dr K by the way he treated me and I just felt really comfortable right away with him. My implant replacements of gel were not only more real looking but my post op was so much easier than the first doctor I had in Florida. My husband met Dr K as well and was so impressed he trusted Dr K to give him his first tummy lipo. We are patients for life!! I recommended another patient to him already. You can trust Dr K and his staff!! There are not many doctors out there like Dr K!!! We feel really blessed to have found him!!"
- Anonymous /
RateMDs /
Aug 16, 2013
"Dr Khorsandi is the best!!! The MOST PROFESSIONAL and also kindest doctor. I went to 3 other consults about breast revision from old saline inplants where one had ruptured and he not only saw me right away but he took the most time in discussing my options and I feel his recommendations were right compared to others consults. He worked around my schedule and my husband liked him as well!! Dr K's staff is so kind and professional and always attentive to my needs and questions. I HIGHLY RECOMMEND Dr. K!!!! My breast revision was awesome and looked 10 times better than my past. He carries all the latest technology and I trust him completely now. I will NEVER use another plastic surgeon! Dr K has me for life!!"
- C.E. /
Google /
Mar 28, 2014
"Dr. Khorsandi performed a corrective BA after two surgeries by a horrible PS. Not only did he do an amazing job, he had sincere empathy for what I had been through. Two babies later and I'm still happy but when I'm ready for another surgery, he is the only doctor I'll trust!"
- R.B. /
Facebook /
May 02, 2014
"I interviewed 3 others in Las Vegas and nobody compared to Dr K's professionalism and care!!! He spends time with your questions and needs and really cares about you!!! I had breast revision and he replaced old saline for gel inplants after a rupture of my left breast and was the only doctor that got back with me right away and I felt he was the right doctor from Day 1. He has earned a patient for life and I highly recommend Dr K!!! I am blessed to have found him!!! His staff is amazing too!!! Catherine is the bomb!"
- C.E. /
Vitals /
May 13, 2013
"From the moment I walked in the door, Dr. Khorsandi and his entire staff were so personable and amazing. I was completely comfortable through the entire process. I had consulted with several other Dr's. There was NO questioning my choice. I had old implants removed and new implants placed. WOW, I'm so happy with my results. Dr. Khorsandi is the only plastic surgeon I will ever use... Thank you for making me feel beautiful."
- L.M. /
Google /
Nov 04, 2015
Previous
Next
Common Reasons for Surgery:
Breast revision corrects circumstances in regard to breast implants. The surgery focuses on removal, replacement, or making a switch from saline to silicone based implants. Listed below are the most common cases where a patient may be a candidate for this treatment.
Ruptured implants: A problem that requires insertion of new implants.
Capsular contracture: A problem that occurs when the tissue around the breast hardens and changes the breast shape. Sometimes, this creates too much space between the breasts and an unnaturally round look can result.
Bottoming out: A condition that results in breast implants that drop too low.
Asymmetry: A condition regarding the position in which implants are placed, making them appear uneven.
Symmastia: A condition that occurs when the implants are placed too close together.
Snoopy deformity: A condition that makes the breasts appear elongated, resembling the shape of the cartoon character's face.
Implant rippling: A condition where ridges and wrinkles occur due to rippling on the surface of the breasts.
Breast size: An occurrence in which the patient is unhappy with her breast implant size. Sometimes, a replacement surgery is beneficial to reach the desire shape and size.
Implant outline: A condition in which the outline of the implant becomes visible, resulting in an unnatural appearance.
When women are not happy with the results after undergoing breast implant surgery, it is important that they consult a plastic surgeon to have the issues resolved. Breast implant revision surgery is a practical solution when performed by the hands of a Board Certified Plastic Surgeon.
As every patient is unique, the particular type of breast revision surgery, and how involved it will be, will depend on the situation. Dr. Khorsandi will evaluate all of the patient's concerns, whether there is an issue with placement, scarring, appearance, or size of the breasts after breast augmentation has occurred. From that point, the specifics of the revision or replacement procedure will be addressed. Patients who simply desire a new size should have a relatively easy experience regarding surgery. Breast implant revision surgery, however, is actually considered to be more involved than the initial procedure. Incisions will be made and could be performed in various locations. The areola, and beneath the breasts are typical locations for incisions, sometimes a vertical breast incision is needed as well. These details will be discussed at length during the consultation.
Breast revision surgery is considered an outpatient procedure and is performed under general anesthesia. The average revision surgery takes approximately 1-2 hours to complete. Patients can resume their normal routine on the second week. It will take a few more months for the effects of the revision to become noticeable and the breast to develop a natural feel and look.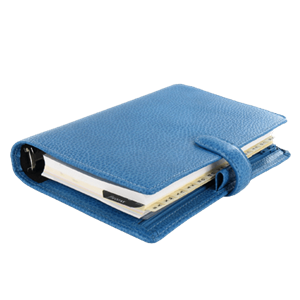 Plan Your Procedure
Average Cost

$11,000

-

$25,000

Recovery Time

6-8 Weeks

Average Procedure Time

2-4 Hours

Post-op Follow-up

1 Week

Procedure Recovery Location

Out-Patient
Contact Us
A breast revision procedure can cost between $5,000 to $15,000 depending on the surgical case. It will cost more if there is an implant replacement or if there are other additional procedures such as breast lift or scar tissue removal. In cases when implants are a manufacturer's defect, warranties may cover a portion or all of the surgical cost.
Related Procedures
Related Posts