Our Las Vegas, NV board-certified plastic surgeon, Dr. Christopher Khorsandi, provides aesthetic injections with Sculptra at his practice at VIP Plastic Surgery. Sculptra is a Food and Drug Administration (FDA)-approved dermal filler for the face. It is composed of poly-L-lactic acid, a synthetic, biocompatible substance used to fill lost volume, deep wrinkles, and nasolabial folds. Dr. Khorsandi injects Sculptra for men and women desiring a facial filler that is longer-lasting. Resulting in a smoother, younger facial appearance, Sculptra may last up to two years under your skin. It produces natural-looking results for our cosmetic injection patients and is commonly performed by Dr. Khorsandi in his "liquid facelift." If you would like to see if you are a candidate for Sculptra injections, please request a consultation online or call our office in Las Vegas, NV today.
While Sculptra is approved by the FDA for volume loss in the face, Dr. Khorsandi will perform Sculptra injections for the buttocks. He will augment the buttocks for patients who qualify and understand the risks of the "off-label use" of this product. As an alternative to butt implants or an autologous fat transfer to the butt, Sculptra can too enhance fullness, projection, and shape of the buttocks. Many vials of Sculptra would be administered with a fine needle. The enhancement will develop over time because Sculptra stimulates collagen production to build up the area under the skin over time, and it makes the skin thicker where injected. This would make the buttocks firmer and with tighter, lifted skin. Optimal results will be evident after a gradual development in about seven months.
Sculptra® Reviews
"I initially went to VIP Plastic Surgery looking to get Dr. Khorsandis opinion on injectables, he recommended I did sculptra and ulthera. The combination turned out perfect I feel rejuvenated and not overdone just a better version of myself. Dr. Khorsandis staff is very sweet always making sure I was taken care of Patricia & Catherine followed up with me after my appointment to ensure everything was going well which was vey nice. I recommend Dr. Khorsandi to everyone he's an amazing doctor & makes you feel at home you wont be disappointed. Thankyou Dr. & VIP team!"
- P.R. /
Google /
Apr 26, 2015
"Clear+Brilliant and Sculptra - AMAZING! - Las Vegas, NV - Great consultation and follow-up. I never felt rushed. Dr. Khorsandi took his time to be sure I received the best results! - - My experience with Dr. Khorsandi was nothing short of amazing. I've done Botox regularly for a few years, but was noticing a little volume loss in my cheeks. Dr. K recommended Sculptra. My results have been perfect! I'm looking forward to my next treatment. I also had a Clear+Brilliant Permea treatment for some of my pigment from too much sun over the years. My skin glowed afterwards! I can see that my pigment is fading! I plan on doing these treatments every month!"
- D. /
RealSelf /
Oct 01, 2013
"Sculptra to Cheeks and Jawline - Las Vegas, NV - As described in my main review, Dr Khorsandi performed the procedures himself and made me feel very comfortable and at ease during those procedures. He listened, answered questions and was very knowledgable and experienced regarding different materials and methods used."
- H. /
RealSelf /
Mar 05, 2014
"Valuma Procedure - Las Vegas, NV - Dr. Khorsandi is absolutely a great doctor. Not only does he listens to his patients but certainly offers his best advice. Fun and witty. A very relaxed atmosphere something that most patients need to ease the tensions. Especially when it comes to injectables. I can't go to any other or even imagine."
- O. /
RealSelf /
Sep 02, 2014
"60 Years Old Want to Look good and Feeling Young. Henderson, NV - Dr Khorsandi was very kind, patìent and his bedside manner is the best. Also thank you to his staff so much for their kindness, their help, their professionalism. Being under their care is the most comfort I had ever experience. - - I had the best experiences in the last procedure, deciding to meet with Dr. Khorsandi again for more consultation of what I should do. He set out a few ideas for me to choose from. I decided to go ahead with Sculptra along with Botox on some areas as the same time. one more time I'm so very pleased with the amazing resulted Dr. Khorsandi has given me.Thank you Dr Khorsandi and all his staff so much for their kindness, their help, their professionalism. Being under their care is like having an extended family taking care of you !"
- L. /
RealSelf /
Apr 18, 2016
Previous
Next
We take our patients into a private treatment area to perform Sculptra injections. Each injection site will be marked before the needle goes into the skin. If pain is a concern, a topical numbing agent may be requested. Dr. Khorsandi will deliver the Sculptra deeply into the layers of the skin through a very fine needle for an estimated 30 minutes per treatment area. Dr. Khorsandi provides a foundation for a new contour with Sculptra to the targeted area. At VIP Plastic Surgery, we recommend 2 – 3 Sculptra injections on average that are spaced a few weeks apart for optimal results.
After Sculptra Injections
Sculptra is a nonsurgical treatment and does not require any downtime for patients. After treatment, patients will be slightly red and swollen where the injections occurred, but this goes away within a few hours. Patients can resume their normal routine right after treatment but should refrain from any strenuous activities for the first 24 hours. It is advised to not apply any pressure to the face and to sleep upright the first evening following treatment. The results may take several weeks for the optimal results to become visible.
A Sculptra session averages around $875. This price reflects one syringe of the product. During a treatment session, the number of syringes used will be determined based on the skin's condition and how many areas are being treated. It is common for some patients to require 1 – 3 syringes during a treatment session. Sculptra butt injections are priced at $16,000 for 20 vials.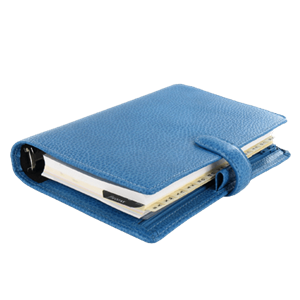 Plan Your Procedure
Average Cost

From

$995

Average Procedure Time

+30 Minutes

Post-op Follow-up

1 Week

Procedure Recovery Location

Out-Patient
Contact Us
Sculptra is a synthetic-based injection and approved by the FDA for volume loss. It has been tested extensively and has been proven to be safe and effective for cosmetic use. It utilizes processed poly-L-lactic acid, which is a naturally occurring substance in humans, and negative reactions to the product are rare. Temporary side effects include mild swelling, bruising, redness, and possible pain in the injection sites.
There are a number of injectable dermal fillers available on the market today. Each has a specific benefit to resolve facial wrinkles. There are also muscle relaxers, such as BOTOX, that patients can consider. While the results may appear similar, the difference is in the approach. Dr. Khorsandi will be able to recommend the best filler once the facial condition has been evaluated.
Age restrictions for Sculptra?
As wrinkles and creases are typical with aging candidates, anyone who needs volume may be a candidate for Sculptra treatments. Statistics show that the most common age groups who seek this treatment are between 30 – 55 years of age. The younger age group may seek treatment due to premature skin aging that is caused by personal habits or environmental factors, such as extreme sun exposure.
Is Sculptra Long Lasting?
The advantage of Sculptra over other dermal fillers is that the results typically last up to two years. Naturally derived dermal fillers only last six months up to one year. The treatment may be repeated as soon as necessary.
Related Procedures
Related Posts