What's A Facial Fat Transfer?
There are different procedures that refresh the volume and contours of your face, but an autologous fat transfer to the face is rising in popularity since it provides natural improvements and lasting benefits. Loss of volume, frequently due to aging, tends to be most pronounced around the cheeks, eyes, and jawline. Autologous fat transfer to the face may be used to minimize the most common signs of aging, and it increases volume by smoothing fine lines, wrinkles, and folds on your face using your transferred fat. By liposuctioning extra fat from your body, Las Vegas, NV board-certified plastic surgeon Dr. Christopher Khorsandi can carefully place the fat into the needed sections of your face for beautiful, long-lasting results. Using the latest, most advanced fat transfer methods designed for the face, you not only get a refreshed facial appearance, but you smooth the curves of your body. To get more information about facial fat transfer, contact VIP Plastic Surgery in Las Vegas, NV to arrange an appointment for a consultation with Dr. Khorsandi.
What Are The Benefits Of A Facial Fat Transfer?
Restores significant volume loss
Reduces wrinkles and fine lines
Achieves a more youthful look
Uses your body's own fat rather than synthetic fillers
Reduces fat in other parts of the body where you don't want it
Enhances skin tone and texture
Results are natural-looking and long-lasting
Safer than fillers or implants
Recovery time is short
Facial Fat Transfer Reviews
"I recently had lipo with fat grafting 6 weeks ago. I'm very happy with my results. Dr khorsandi is so amazing and does amazing work. I couldn't say enough nice things about this practice and the doctor. Everyone is so nice and friendly here. The doctor really take his time with you and will deliver the results he promised. I can't wait to come back and do my breast!"
- K.N. /
Healthgrades /
Oct 21, 2016
"Perfectionist Wanting Gorgeous Curvy Shape - My doctor was and still is amazing. He listens to exactly what you want and achieves it. I'm extremely satisfied with my results, to the point of me leaving this review. I finally have my dream body. - - I look at Kylie Jenner post surgical body and I'm in love. I never really had a shape and I really wanted a curvy but small cute figure. Dr.Khorsandi was amazing. During the consultation he spent over an hour going over what I wanted. I researched him for months before even seeing him. I also had a previous lipo that wasn't bad but it left me uneven. He did lipo sculpting, hip fat grafting, and a little to butt to blend in hips to butt area. I also had a lipoma removal on my leg. The pain I must admit was super intense, I'm a sucker for pain. I was amazed at how patient My doc was especially when I called him at late hours with concerns. I am two weeks in and I feel like I should share my story with you all as there are so many horror stories. Because I'm such a perfectionist I research research research, and I have to admit this is the most kind and genuine dr I've met this far. He genuinely wants to perfect you and the entire staff is great. But I will warn everyone that's getting liposuction THE PAIN IS NO JOKE! You really want to make sure you have a doctor that is going to make your suffering worth it."
- G. /
RealSelf /
Dec 17, 2016
"Dr. Khorsandi is one of a kind! - I had my Vaser lipo and fat grafting yesterday. So far I'm draining well. I want to start by saying how organized and professional he is and his staff. I know a lot of cosmetic surgeon in CA, HI, NV but I chose Dr. Khorsandi! He is a doctor who loves and enjoy his work of art.The process was so smooth, right down to having my medications ready after my surgery. I will post my progress. - - I had my Vaser lipo and fat grafting yesterday. So far I'm draining well. I want to start by saying how organized and professional he is and his staff. I know a lot of cosmetic surgeon in CA, HI, NV but I chose Dr. Khorsandi! He is a doctor who loves and enjoy his work of art.The process was so smooth, right down to having my medications ready after my surgery. I will post my progress."
- M. /
RealSelf /
Dec 20, 2016
"When I first thought about getting lipo on my abs, I did not know what to expect and the differences of the technologies/brand names. I called another plastic surgeon, for the convenience of being in town (LA County), for price quote, technology, and expectations but, felt unwelcomed and wanted to charge every penny for every bit of the concerned area that I had. Therefore, was discouraged and became more afraid. However, when I called VIP Plastic Surgery for the same information, Catherine was warm and hospitable! She explained the prices, expectations, and the differences of each technology and procedures. She lifted off a big load of my back and was less intimidated about going "under the knife". From weeks before my liposuction and fat grafting surgery to the day of my surgery, the whole staff had EVERYTHING streamlined!!! Prescriptions, post-garment, surgery details/preparation, financing, post-appointments, lodging, and etc. Dr. Khorsandi prepared and took care of me for my surgery, physically and emotionally. As of today, it has been 2 and a half months since my surgery. I had a fast and easy recovery...thanks to Dr. Khorsandi expertee and talent!!! I'm glad I made the right choice on going out of Los Angeles and making a trip to Vegas for my surgery. I chose him because of the good ratings and good recommendation from doctors in the industry and from previous patients. Dr. Khorsandi and his staff is definitely a 5-star service and they definitely make you feel "VIP_Very Important Person"!!!"
- K.S. /
Yelp /
Feb 26, 2017
"BODY tite, LIPO, fat grafting - He's the best liposuction doctor ever..he made me feel so comfortable about the procedure. even going in the day OF surgery.WE did body tite with lipo and fat grafting.i loved how my body turned out completely, and even after procedure he really cares for his patients and wants to have follow ups to make sure everything went smoothly. they have a 24 hour hot line if you have any urgent..."
- L. /
RealSelf /
Jan 15, 2018
Previous
Next
Can I have a fat transfer?
Facial fat grafting is an ideal treatment if you want to add natural-looking volume to specific areas of your face but prefer a natural way over fillers. A facial fat transfer can fill in wrinkles, like smile lines, laugh lines, and Crow's feet. Transferred fat can also minimize the appearance of pitted areas and scars. You can also add volume to your lips and cheeks for a more youthful appearance. Similar to the results of an injectable dermal filler, like Juvéderm or Restylane, a fat transfer is a good treatment if you want your results to last for much longer. To be a candidate for fat grafting, you should have enough excess fat to meet your transfer goals.
Facial fat transfer is a two-part process that includes harvesting the fat and placement. Since such a small amount of fat is required, Dr. Khorsandi typically uses local or twilight anesthesia. To begin, Dr. Khorsandi will perform liposuction to remove fat, which will probably come from your flanks, abdomen, or hips. As soon as the fat is harvested, it can be purified and then prepared for injection. Dr. Khorsandi will use different injection angles and techniques to ensure ideal immersion rates into your skin and to create symmetry. Based on your plan, fat may be transferred to your cheeks, lips, and/or beneath your eyes to add volume, as well as to correct wrinkles and facial depressions.
Facial fat grafting recovery
After your facial fat transfer, your incisions will be stitched and cleaned before you are sent to a recovery area. Dr. Khorsandi or a member of his team will apply dressings, compression garments, and monitor you until you can be sent home with a family member or friend. Before your surgery, Dr. Khorsandi will tell you what to expect after the procedure and how you can heal faster. Follow-up appointments need to be scheduled at VIP Plastic Surgery so Dr. Khorsandi can evaluate your recovery and progress. Your recovery will vary based on how much fat was removed and transferred, but you should plan to take a couple of weeks to rest and heal. Right away, you may feel sore with bruising and swelling in the liposuction site(s) and the transfer site(s). You may notice some improvements right away in your face, but it will take several weeks before you can see your final results. A small amount of fat may be reabsorbed by your body, but with appropriate care, your results should last for many years.
How much does facial fat grafting cost?
Your cost for a facial fat grafting treatment will include liposuction and will vary based on how much volume is being added. After a thorough assessment, Dr. Khorsandi will determine how much fat is needed to create the desired volume and will prepare a custom plan. Then he can begin to estimate costs, like facility and anesthesia fees. To help make your treatment easier to afford, VIP Plastic Surgery accepts many payment methods, including low-interest financing.
Should I get a dermal filler or fat transfer?
Both a facial fat graft and a dermal filler (like Juvéderm and Restylane) can improve the appearance of lines and wrinkles, as well as add facial volume. While dermal fillers can give you wonderful results, a fat graft to the face can often look more natural and lasts longer. To help you decide on how much fat you want to be added and where, Dr. Khorsandi may suggest starting with dermal fillers. Once you have figured out what you want, Dr. Khorsandi can perform a fat graft to your face for results that last years instead of months.
Can facial fat grafting be combined with another procedure?
Facial fat grafting can be combined with a nonsurgical treatment, such as BOTOX (a wrinkle relaxer) or a skin treatment (for example, a facial). Facial fat grafting has also become a popular treatment to complement a facial surgery. A fat transfer can add volume to improve the proportions of your face, which enhances the surgical results of a facelift, neck lift, or chin augmentation. Talk to Dr. Khorsandi during your consultation about your wants so he can create a plan with surgical and nonsurgical treatments that reach all your cosmetic goals.
How long does facial fat grafting take?
The length of time needed for your facial fat graft will vary, depending on how much fat is being removed, as well as the volume needed to attain the desired result. As soon as your plan is created in your consultation, Dr. Khorsandi can go over what you should expect, like the time it will take for liposuction, fat preparation, and grafting. Dr. Khorsandi takes his time to carefully place thin layers of fat with innovative techniques so your results look beautiful.
Which areas of the face can be improved with fat grafting?
A fat transfer can be used in a number of locations to add volume or reduce wrinkles. Fat grafting is great to enhance the cheeks so that this area appears fuller and lifted without surgery. In addition, transferred fat can also be used to add volume to your lips. You may also use a fat transfer to fill the hollow areas under your eyes. Facial fat grafting can also treat scars and wrinkles (like brow furrows, marionette lines). Dr. Khorsandi will create your unique treatment plan to address all your concerns and aesthetic goals.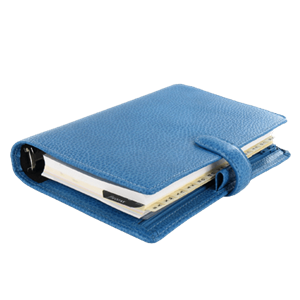 Plan Your Procedure
Average Cost

$3,500

-

$7,000

Recovery Time

6-8 Weeks

Average Procedure Time

1-2 Hours

Post-op Follow-up

1 Week

Procedure Recovery Location

Ou
Contact Us
Fat transfer procedures are a wonderful way to increase volume, smooth out lines, and accentuate your beautiful profile. If you desire a younger, brighter appearance with little downtime, we urge you to learn more about facial fat grafting at VIP Plastic Surgery and how it can help you achieve your desired appearance. It is an outstanding option for men and women wanting a natural alteration and lasting results. Call our Las Vegas, NV office at your earliest convenience to schedule your consultation with Dr. Khorsandi for this groundbreaking procedure. Virtual consultations are $100 and in-person consults $300 the consult fee goes towards the procedure they are non-refundable.
Related Procedures
Related Posts