What Is A Brazilian Butt Lift?
Would you like to recontour one area of your body with liposuction and transfer the fat to your buttocks for better aesthetic appeal? At VIP Plastic Surgery, our board-certified plastic surgeon, Dr. Christopher Khorsandi, is a leading surgeon in Las Vegas, NV for the Brazilian butt lift (BBL). He offers men and women an opportunity to enhance their silhouette by harvesting fat in an area where there is ample tissue, purifying it, placing it in a syringe, and re-injecting it under the buttocks skin to fill out the area or create an attractive shape. In most cases, Dr. Khorsandi will liposuction fat from an eligible candidate from the waist, abdomen, or thighs.
If you would like to have a private consultation with Dr. Khorsandi and his surgical team at VIP Plastic Surgery, please phone one of our patient care coordinators at our Las Vegas, NV office or fill out an online request form.
brazilian Butt Lift VS. Excess Skin Removal Surgery
Even though it is called a Brazilian butt lift, the BBL will not address sagging skin. Dr. Khorsandi may recommend that you have a traditional butt lift to excise the hanging skin from your buttocks before a Brazilian butt lift. If he transfers fat into your drooping skin, it will not look curvaceous, smooth, or taut. Once the skin has lost its elasticity from aging, weight fluctuations, hormonal changes, or genetics, it will not hold its shape the same way as it did when you were young. With liposuction and fat transfer from your own body, a butt lift can give you an overall better aesthetic result. This can be discussed in detail during your initial consultation.
Should I receive a Brazilian butt lift or a buttock implant?
Dr. Khorsandi can perform a butt lift in an outpatient surgery setting with general anesthesia. During the procedure, he will make incisions as inconspicuous as possible to limit scars. After removing the extra skin, Dr. Khorsandi will close the skin tightly with sutures. A butt lift will not make your butt larger or more prominent. This is where the addition of a buttock implant or a fat transfer can be implemented to round out your gluteal shape once the skin is gone. Additionally, if not enough fat is available for a Brazilian butt lift, a buttock implant may be an alternate option to create the desired shape.
What Are the Benefits of a Brazilian Butt Lift?
A Brazilian butt lift procedure at VIP Plastic Surgery can offer many benefits, including:
The ability to address two problems at once
The removal of fat from unwanted areas
A more appealing contour to the butt
A minimally invasive treatment option
Lower risks of infection and complication compared to other surgical alternatives
Results that can help you feel more confident about your figure
During your initial consultation at our Las Vegas, NV facility, Dr. Khorsandi will evaluate your desired results and determine if you are an ideal candidate for a Brazilian butt lift procedure.
Brazilian Butt Lift Reviews
"31 Wanting BBL After Giving Birth 5times - Henderson, NV - My experience with Dr.Khorsandi was so warm and welcoming I felt completely comfortable with him and all of his staff. I'll definitely return to him for any and all of my cosmetic needs!!!"
- J. /
RealSelf /
Feb 12, 2015
"Best Breast Augmentation. Henderson, NV - My experience with Dr. Khorsandi @ VIP Plastic Surgery has been amazing! Cecilia was there for me to make the process easier & the team is so sweet. I started with little mosquito bites & now my boobs look amazing. I'm excited to go back & get a Brazilian Butt Lift:) thank u Dr. K!"
- S. /
RealSelf /
Jul 02, 2015
"Brazilian Butt Lift - Las Vegas, NV - Dr Chris Korsandi was such Ann amazing dr!! He listened to my concerns and he is so skilled My results are better than I could have even hoped for!!! - - I had a Brazilian butt lift because I have always been insecure about my butt! I have wanted toga be it done for a while, so I finally decided to do it! I am about 3 months post op and I am so happy with the results, it is amazing!! I researched a few other places but I am so happy I chose VIP plastic Surgery!!"
- H. /
RealSelf /
Feb 11, 2016
"BBL Round Two with the Best Doctor in Town! - Henderson, NV - Dr. K is hands down the best surgeon I've ever met. No one comes close to the knowledge and compassion he has for what he does. I am so grateful to him and his staff for being so amazing every single time I step into that office. Thank you for genuinely caring about me and my final outcome! - - I haven't had the best experiences in the past with cosmetic surgery. I've always had high hopes on what I expected to look like which always seemed to be a let down with my final results. Deciding to fix the things that others hadn't done right the first time was a big step towards a better me. I looked into a few plastic surgeons around town and no one made me feel at ease. I spent months reading reviews and looking into pictures when I decided that Dr. K was the best doctor for the job. I kept my fingers crossed that the consultation would go well considering my mind was already set by reading all the excellent reviews he has. As soon as I stepped into his office I felt welcomed and comfortable. My anxiety disappeared when I met Dr. K and he answered all my questions and went over everything that needed to be done for the best results. He's so knowledgeable and experienced; I knew I would be in good hands. He went above and beyond my expectations. I'm so very pleased with the amazing results he has given me. His post op care is hands down the best I've ever received. I'm ecstatic that I've found a plastic surgeon who is so caring and actually loves what he does. Dr. K and his entire staff are the best! They have no idea what they have gotten themselves into because they will be seeing a whole lot more of me with plenty more procedures to come! They are my VIP family now and that office is now my second home. Here's to being a better version of yourself today than you were yesterday! Thanks VIP Team :)"
- H. /
RealSelf /
Feb 11, 2016
"34 Yr Old Single Mom BBL with Vaser Lipo on the Stomach, Back, Under Arms and Flanks - Las Vegas, NV - very personable, never rushes you, answers all and any questions and concerns, helps you feel at eaze - - Dr.K is by far the most AMAZING doctor I have ever met. From the 1st time you walk into his office, ALL the staff are so welcoming and friendly, treat you like an actual person and not just 'another client'. I was beyond nervous to go in for a consultation and even proceed with the procedure, but Dr.K made me feel sooooo comfortable and was supportive all the way through the actual day of surgery and all the follow ups after. Also, his wife is such a wonderful, supportive woman who is ALWAYS available no matter what time of the day it is, even on weekends, with any questions or concerns I had. I am so pleased with the results and it has only been 1 week. There is very minimal bruising, the shape looks beautiful and is exactly what I wanted. Even with the discomfort that comes with any cosmetic surgery, Dr.K and all his staff have made this such a smooth and great experience. If you want the best BOARD certified plastic surgeon who actually cares about his patients and his perfect work of art, as it is his passion, I would definitely go to VIP Plastic Surgery and have Dr.K work his magic on you. I look forward to this new journey with the body I've always wanted and will continue to go to VIP for any treatments I might need in the near future :)"
- M. /
RealSelf /
Jul 05, 2016
Previous
Next
How Fat Transfer to The Buttocks is Performed
Transferring fat from your abdominal wall or thighs to your butt can provide you with an alternative to the placement of synthetic implants. Dr. Khorsandi will perform your outpatient surgery under general anesthesia or intravenous sedation, depending on your needs. He will use liposuction on the selected donor site. The fat will be removed but will not be exposed to air. To purify the fat, Dr. Khorsandi will use P188 (a triple-wash antibiotic) to help prevent infection. He will also discard any tissue that is not suitable for the transfer. The purified, healthy fat will be re-injected back into your buttocks area. By injecting the fat layer by layer, Dr. Khorsandi will fill out and contour the shape on each side. This technique usually takes about two hours in the operating room. Once the BBL is finished, your incisions will be closed and bandaged as needed. You will wear a fitted compression garment to help your buttocks keep their new shape and limit the amount of swelling your body will produce post-op. Then, you will be taken to recovery where our post-op nurses will monitor your vital signs, how well your body is accepting the transferred fat, and your level of pain.
What is the Recovery Process After A Brazilian Butt Lift?
Once you are discharged from your BBL procedure to recover at home, we will send you home with aftercare instructions, a compression garment, and a prescription for an Aloe Purinol medication regimen to help enhance the results.
For the first 1 – 2 weeks after your surgery, we ask that you not place weight on your buttocks. This means there should be no sitting directly onto your backside or sleeping on your back. We can show ways to sit where your weight is distributed more on your thighs than your glutes. You can expect there to be swelling, bruising, and discomfort in your surgical areas for 6 – 8 weeks. Dr. Khorsandi will have you back in his office for follow-up visits so that he can see how well you are healing, answer your questions about recovery, and document your progress.
How Much Does a Brazilian Butt Lift Cost?
A Brazilian butt lift will start at $14,000. The final cost depends on how many areas require liposuction to obtain the required volume of fat. A detailed price and treatment plan will be discussed during the initial consultation.
Frequently Asked Questions About A Brazilian Butt Lift 
Will I have lumpy buttock cheeks after a Brazilian butt lift?
In the hands of Dr. Khorsandi, a skilled, experienced plastic surgeon for the Brazilian butt lift, your results should look and feel natural. By selecting a leading BBL plastic surgeon to perform your surgery, your results will show Dr. Khorsandi's level of skill and dedication to quality results.
Will you take fat from multiple places on my body during a Brazilian butt lift?
It may or may not be necessary for you to have fat taken from more than one area of your body to gather enough fat for your desired look. Dr. Khorsandi commonly selects fat grafting areas from the abdomen, the "love handles," and the inner or outer thigh. He will make sure that the area is left looking smooth, even, and with a new gorgeous silhouette.
Will the fat go away if the patient loses weight after a Brazilian butt lift?
Maintaining your weight is vital to the long-term appearance of your augmented shape. By maintaining a consistent weight, you should have no problems compromising the results of your surgery. Your skin will continue to age regardless of how much you weigh. It is important to remember that your buttocks' skin may start to lose some elasticity over time and not look as taut as you get older.
Where is the fat taken from during a Brazilian butt lift?
Fat can be pulled from virtually any problem area on the body. Many of our patients tend to remove fat from their abdomen, arms, bra rolls, chin, hip rolls, chest, lower back, or thighs. If you have unwanted pockets of fat on your body, there's a good chance we can use it during BBL. During your consultation, Dr. Khorsandi will listen to your goals and assess your body to help you create a treatment plan that will meet your unique needs.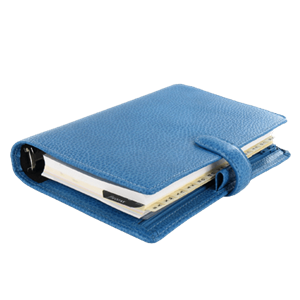 Plan Your Procedure
Average Cost

$16,200

-

$30,000

Recovery Time

6-8 Weeks

Average Procedure Time

3-4 hours

Post-op Follow-up

1 Week

Procedure Recovery Location

Outpatient
Contact Us
Major Curves AheaD with BBL
Would you like to learn more about our butt enhancement surgery that transfers fat to your buttocks? Your curves can benefit from this plastic surgery by Dr. Khorsandi in Las Vegas, NV at VIP Plastic Surgery. Explore your options with a Brazilian butt lift or other cosmetic enhancement surgeries by calling for a consultation today.
Related Procedures
Related Posts