A fat transfer is a surgical procedure that:
Uses liposuction to remove fat from an area on the body where the fat layer is thick.
Collects and purifies the harvested fat and then reinstates it into another part of the body that needs volume.
Common areas where a fat transfer may be performed include the breasts, buttocks, lips, and face.
It is important to find a surgeon that understands how to select, handle, process, and transfer the fat. Las Vegas, NV, board-certified plastic surgeon Dr. Christopher Khorsandi studied under one of the top fat grafting surgeons in the world and has both expanded and improved upon the techniques he has mastered. Lipo with fat transfer costs can vary from patient to patient based on the amount of fat to be transferred, the number of areas of liposuction, and the number of areas the fat is going to be placed. A consultation is required to determine if this procedure is right for you.
Fat Transfer Reviews
"Dr. Khorsandi is an amazing plastic surgeon! He corrected a terrible over filling I had performed by another doctor, tightened the skin around my eye area and has made me look 100 times better! He truly is a very skilled surgeon that makes a point of listening to you. He is a huge advocate of just making you look the way you should, not pulled or "over done". He is very kind, considerate and down to earth. Now I've found Dr. Khorsandi, I will always use him for routine maintenance, botox and anything else that I need. Thank you again Dr. Khorsandi for making me feel like me again!"
- Anonymous /
RateMDs /
Feb 28, 2015
"41 Years Old, Mother of Three - Henderson, NV - A few years ago I began to notice a big change in my face. Due to loss of volume under my eyes and heavy eye lids, my eyes were aging my face very dramatically. Despite all the lotions, potions, and make up tricks, I began to cringe when I saw pictures or looked in a mirror. I am generally a very positive and happy person, so I was quite disappointed when I noticed how much this flaw was affecting my behavior. I began to refuse pictures unless I was wearing sunglasses. I will also freely admit I replaced my beloved smile with the dreaded "duck face". The truth is, as women our self esteem is a direct reflection of how we feel when we look in the mirror. Sadly, I was quickly losing mine. Smiling became something I dreaded because it enhanced, what to me was, my biggest flaw. I began to research my options, and lucky for me, since VIP Plastic surgery is not near us, a friend told me about Dr. Khorsandi. I met with Dr. Khorsandi in May for a consultation. From the minute he walked into the consultation room, he put my husband and I at ease. We discussed my concerns and he answered every question I had with knowledge and compassion. Dr. Khorsandi impressed us from minute one. It is so rare to find a doctor, especially in the plastic surgery field, that is truly concerned about what is best for each individual patient. I traveled back to Dr. Khorsandi's office in August for an upper and lower bleproplasty, as well as fat transfer to the hollows under my eyes. Dr. Khorsandi and his amazing staff calmed my nerves and treated me like I was the only patient in the world. This meant a lot to the nervous and scared mom side of me. After care and follow up from the office was above and beyond my expectations. I am currently 7 weeks post opt and I couldn't be happier! I enjoy smiling again, I go out without a mountain of make up, I take pictures without sunglasses, and I am happy to say my self esteem has returned. I can't thank Dr. Khorsandi and VIP Plastic Surgery enough for all they have done to help return my smile and make me feel like me again. I have attached a photo of me before and 4 weeks post op."
- B. /
RealSelf /
Oct 10, 2015
"I can not say enough good things about my experience with Dr. Khorsandi and VIP Plastic Surgery. I am 7 weeks post op from an upper and lower blephroplasty as well as fat transfer under my eyes. I feel like me again! Thank you, Dr. Khorsandi and staff."
- Anonymous /
Vitals /
Oct 12, 2015
"Vip Plastic Surgery is amazing! Dr. Khorsandi is not only a master of his craft, but he is personable, compassionate, a perfectionist & knos exactly what he is doing! I had Vaser High Def Lipo and fat transfer on 12/21/2015.. I am about 12 days out from surgery & couldn't be more happy with my results, & Im not even all the way healed yet! Catherine was always there to help with any concerns I had & questions. Not to mention she is gorgeous. (: Laura did my massages & checked my drains & is a super sweety pie. She also gave me a bruising cream to try that made my bruises heal in one week! The front office girls are also awesome & accommodating. All in all they have great vibes & an awesome atmosphere. Dr. K even came in on their days off to make sure I was healing right. I can't wait for my next procedure w. Dr. K, He is like a mad scientist & created a monster. Thank you for everything guys!"
- B.L. /
Yelp /
Jan 01, 2016
"31 No Kids. Henderson, NV - Dr k is absolutely amazing, I wasn't even sure what I wanted when I went in, we went over some different options and came to the conclusion of the brazillian butt lift with fat transfer! He really took his time though like spent 3 hours with me,I've had quite a bit of surgery in the past Breast aug, rhino plasty, and a few other small ones like fillers and stuff,and none of the other Drs I went to really took the time to go over things and weigh out options with me they just kinda wanted the money, they were never welcoming and just made me feel kinda hesitant, but with Dr K it was no question, he is so welcoming and just plain awesome!!! even after waking up from anesthesia he came and sat in the recovery room and made me laugh and just built my spirits, never has a plastic surgeon taken the time to sit in recovery after with me, I couldn't say better things about Vip there amazing and I will never step foot in another office my experience was amazing,the staff is amazing!!! Thank you VIP FOR CHANGING MY LIFE?????? - - Dr k. At vip plastic surgery completly changed my life, I've had a spare tire for a while now and I couldn't get rid of it no matter how good I ate;/ the brazillian butt lift and lipo gave me an hour glass shape I've always wanted, I'm only a week out and u can see the difference, tears of happiness, I know I'm still super swollen but being able to see results after a week when I worked for years trying to get rid of my tummy makes me so so happy, the staff there is amazing and welcoming, Cathryn the head of Vip called or just texted everyday to see how I was feeling or if I needed anything at all,they don't make u feel like a patient, they make u feel like family, and I will recommend vip plastic surgery to everyone!! my life is changed I'm so happy;)"
- J. /
RealSelf /
May 22, 2016
Previous
Next
Would you like to know more information about fat transfers at VIP Plastic Surgery? Review our blog:
One of the major advantages of a body fat transfer is its holistic approach to augmenting and contouring the body or face. It is fat from the patient's very own body and not a manufactured substance, which means there is no concern for rejection. However, due to the process of transferring the fat, not all of the fat cells survive the collection and some fat is reabsorbed once it reenters the body or face.
In his approach to fat redistribution, Dr. Khorsandi uses a special liposuction cannula to gently harvest the fat for filler. He carefully chooses from areas of "diet-resistant" fat to ensure lasting results that will not fluctuate with your weight. The fat selected will naturally contain concentrated cells, which are harvested along with the fat and preserved in the transfer. Nothing artificial is added, nor biologically manipulated before or after fat is replaced in a new position with fat injections.
During this outpatient procedure with general anesthesia, fat is removed from a preselected donor site via liposuction. If the donor site is small, a local anesthetic may be used instead. A special cannula is inserted into the area for collection, which will remove the fat deposits so that they can be purified by a centrifuge. Only the healthy fat will be used for reinjection, which will then be prepared in syringes for fat redistribution. Dr. Khorsandi will slowly reinstate the fat into the body part or facial area where volume, shape, and contours are needed. During the fat injection process, the area will be slowly massaged so the fat deposits settle in compact layers. Normally, multiple injections are necessary to create an even spread of fat and achieve an ideal outcome for using your fat for filler. Dr. Khorsandi is regularly asked to transfer fat into the breasts, buttocks, calves, under-eye area, face, and lips.
The fat transfer recovery period will depend on several factors, including how many body parts were involved in the surgery and the amount of fat transferred. Liposuction and reinjection of the fat will cause swelling and bruising on both sites, which should subside within a few days. Because the incisions for liposuction were made just big enough for the cannula, scarring should be minimal. You can also expect to have a follow-up appointment with Dr. Khorsandi during your fat transfer recovery.
Fat transfer costs will vary. Again, it will depend on the size of the area treated and how much fat was removed and transferred. The price can range as low as $3,000 – $5,000 and can go as high as $11,000.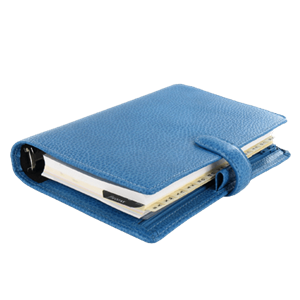 Plan Your Procedure
Average Cost

$3,250

-

$9,950

Recovery Time

6-8 Weeks

Average Procedure Time

3-4 hours

Post-op Follow-up

1 Week

Procedure Recovery Location

Out-Patient
Contact Us
How Long Do The Results Last?
Using your own fat to augment another area can last for many years. While the concern of fat reabsorption is something to consider, a skilled surgeon, like Dr. Khorsandi, will be able to maximize the outcome. He will perform the fat collection and fat redistribution by using his experience with time-tested techniques for liposuction and fat layering. There is an ongoing research study, which promises the long-term stability of these grafted fat tissues.
Do I need a Transfer + lift?
Patients who have excessive loose skin in the areas where they want a fat transfer may need more than just a filler to obtain the right look. For example, if a woman has excess loose skin and low tissue volume in her breasts, she would benefit from having a breast lift and fat transfer. Adding extra fat to the area will not give the breasts a perky, uplifted look. Dr. Khorsandi will discuss all the options that are available to get the right look when you want to use your own fat for breast enlargement or elsewhere.
Can I exchange my implants?
Women do exchange their breast implants for an autologous tissue transfer at VIP Plastic Surgery. If it is time to replace the breast implants or if there is a desire to no longer have the synthetic implants, a breast revision surgery can be performed. Fat can replace a breast implant if the patient is a candidate for a fat transfer (with enough fat to move to the breast).
Scarring is minimal during a fat transfer procedure. Any scars that remain will be small (either where the cannula or the syringe was inserted for the transfer). The incisions are usually placed in areas where they can be concealed by clothing.
Do you have other fillers?
For acne scars, loss of facial volume, and some deep wrinkles, there are nonsurgical cosmetic injectable dermal filler treatments available on the market today. These medical-grade fillers may include collagen or hyaluronic acid (HA), or polymethylmethacrylate (PMMA). Every option can be discussed in detail during the initial consultation.
Transferring fat to other body parts or facial areas can produce tremendous results when performed by Dr. Khorsandi, one of the best fat transfer surgeons in Las Vegas. At VIP Plastic Surgery, we offer men and women private consultations for fat transfers to augment one area and slim another. Contact one of our friendly patient care coordinators today to set up an appointment to find out more about using your own fat for filler.
Related Procedures
Related Posts