What is Hair Restoration?
According to the American Hair Loss Association, by age 35, more than two-thirds of men will experience some degree of hair loss. Depending on how much hair is lost, and how soon it happens in one's life, this can be quite distressing. In fact, it's not only men who suffer from hair loss and hair thinning, an almost 30 million women experience this. Our Las Vegas, NV board-certified plastic surgeon, Dr. Christopher Khorsandi, offers a minimally invasive solution that looks and feels natural. The technology involves Follicular Unit Extraction (FUE), a method that utilizes the state-of-the-art techniques and the SAFE graft system.
Hair Restoration Reviews
"Getting a hair transplant has been one of the greatest things I've ever done!!! I've been worried about my hair since age 20. I am now 40 and never ever think about it anymore. It's been the greatest gift I've ever given myself. Sure you can buy a yourself a watch or a car but none of those will be staring back at you in the mirror every single day like a full head of hair! I thought about it for years and picking up the phone to make the appointment was probably the hardest part of the whole process. After I hung up that call I felt a rush go thru my entire body, "am I really going to have a full head of hair?"When I arrived in Vegas I was greeted by Lee (who is one of the all time positive guys I've ever met, a real gem!) He met me in the morning at my hotel and talked me thru the entire day! It was a wonderful to have someone with me since I had traveled alone....a personal concierge if you will. This seems to be a recurring theme at VIP Plastic Surgery, the personal touch. We are far to used to feeling like a number in this fast paced world and it was nice to feel that the entire office was catering to only me! Lee was with me the entire day, helped with my prescriptions, and generally kept the mood light throughout the process! I had my consultation with Dr Khorsandi, what an impressive guy! It was obvious that he was born to do this work. He comes from a family of doctors and it shows in his patience and understanding. We laughed like we had known each other our whole lives! Ive never seen somebody mix east coast sensibilities with west coast asthetic! This guy is the real deal.The surgery itself was pretty uneventful surprisingly! The only irritation I felt was from the first needle to numb the area. After that I didn't feel a thing! What else could you ask for! ? After the surgery I went back to my hotel and fell asleep. No agony, no pain.....just a wonderful night in a quiet hotel room! I said my goodbyes and flew home a few days later.It's now been a year since the surgery and literally have a full head of hair. Not some coverage, A FULL HEAD! I'm able to exercise and live life without any restrictions! If you would've told me a few years ago that this was possible I would not have believed you, DR KHORSANDI IS A MIRACLE WORKER! Thank you for allowing me to live my life the way I always wanted to! Seriously, pick up the phone and give VIP Plastic Surgery a call. They are solid people top to bottom, a class organization!"
- S.B. /
Google /
May 14, 2019
"Had a hair transplant one year ago, and can honestly say it is the best thing I have ever done for myself. Took me many years to take the plunge, but I am so glad that I did."
- J.S. /
Google /
Jul 04, 2019
"Can't say enough about Dr. Khorsandi and Lee and their awesome team/staff. I went in for a zero pressure appointment, with Lee, to discuss options for my receding hairline and balding. 4 months later I'm already seeing serious results from their work! Awesome and professional place with a laid back atmosphere. They even check in on you after they have been paid in full. Thank you Dr. Khorsandi and Lee and team for everything!!!"
- B.A. /
Google /
Aug 16, 2019
"I highly recommend VIP Plastic Surgery. Dr. Khorsandi is a very knowledgeable and skillful plastic surgeon. His confidence and bedside manner is exceptional. His suture technique is just amazing!. The incision is almost invisible to the naked eye. I am very pleased with the results of my hair restoration procedure. The staff at VIP Plastic Surgery are also very professional and friendly. Thank you! You all deserve10 stars!"
- F.D. /
Google /
Feb 20, 2021
"I highly recommend VIP Plastic Surgery. Dr. Khorsandi is a very knowledgeable and skillful plastic surgeon. His confidence and bedside manner is exceptional. His suture technique is just amazing!. The incision is almost invisible to the naked eye. I am very pleased with the results of my hair restoration procedure. The staff at VIP Plastic Surgery are also very professional and friendly. Thank you! You all deserve10 stars!"
- F. /
Google /
Feb 24, 2021
Previous
Next
VIP Plastic Surgery uses two different methods for performing the hair transplant procedure. The first is the traditional strip method in which a strip of hair is taken from the back of the head. This is sometimes called the Follicular Unit Transplant or FUT method. This strip of hair is then separated into individual follicular units under 3D dissecting microscopes. The individual follicles are then placed into the balding parts of the scalp as individual grafts. Generally hair grafts may contain 1, 2, 3 or even 4 hairs per follicular unit. Grafts with one to two hairs are placed up front to make a natural hairline and grafts with 3 and 4 hairs are generally used for thickening up the top of the head. The area where the graft is taken from is sutured closed and is well hidden in the hair. The strip method allows for the highest number of grafts to placed in a single session. Anywhere from 100 to upwards of 4000 grafts can be obtained from the strip or FUT method depending on an individuals donor density, and the size of the strip that can be obtained.
Follicular Unit Extraction (FUE) is the second method which we employ at VIP Plastic Surgery, using the SAFE Graft technology. This method does not require a strip of hair to be taken. Instead individual hair follicles are removed one at a time, using a small hollow tube called a punch. The FUE method removes individual hair follicles from the back of the head like a traditional hair transplant, but this method leaves tiny holes which rapidly heals within a few days. The holes do not leave a visible linear scar, but under magnification appear to be small dots similar in color to the surrounding skin. Individuals who choose this method can reliably cut their hair very short without others detecting that a procedure has been performed. The limitation in FUE (neograft style) hair transplant is that the number of follicals that can be obtained in a single session is generally limited to 2000 grafts. Nevertheless, FUE methods offers a natural look with limited downtime.
SAFE Graft is recommended for patients who do not want an invasive approach with a linear incision on the back of the head. It is suitable for both men and women. Patients who enjoy wearing their hair short and want to keep an active lifestyle (i.e. exercise and sports) can benefit from this approach. The SAFE Graft FUE System is also used to help achieve improvements to the scalp for patients who had previous body hair transplant procedures that left a linear scar. SAFE Graft technology can be used to help camouflage prior scarring.
Hair Transplantation is performed in-office under local anesthesia. Individual grafts of healthy hair follicles are harvested and implanted into the area where more hair is desired. The entire procedure can take several hours to complete depending on how much hair is transplanted. During the procedure, food is provided to the patient as patients relax and watch their favorite movie. The average patient can return to work within a week. Exercise and strenuous activity should be avoided for about 2 weeks just to ensure the implanted area is safely healed. Results vary by patient, but most patients will see new hair growth beginning in 3 months. It takes a full year for the hair to grow in and the hair that is transplanted will not be susceptible to the factors that led to the male pattern balding in the first place.
The cost of FUT strip type, and NeoGraft type FUE procedures will depend on the amount of grafts needed to fulfill the patient's aesthetic desires. Sometimes, multiple sessions may be needed. Generally, pricing for Hair Transplantation is charged by the graft, and can range from $4.50-$7.50 per graft. For some patients, 500 grafts is enough to make a noticeable difference. For others, 1,000, 1,500 or 2,000 may be needed to attain the desired results.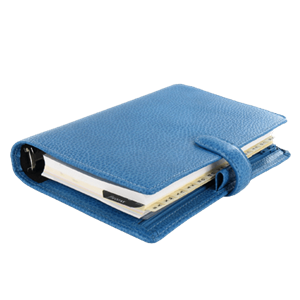 Plan Your Procedure
Average Cost

$875

-

$12,000

Average Procedure Time

1-8 Hours

Procedure Recovery Location

Out-Patient
Contact Us
Hair Restoration FUT/FUE FAQs
Men and women who are self-conscious about their thinning or balding hair can achieve desirable results with hair restoration through FUE or FUT methods. Patients who undergo this procedure are pleased with the outcome. On average, patients can attain 50-60% of new hair growth within the first year following surgery.
Regardless if a patient decides to go with FUE or the strip method, the results will appear the same. The difference is in the technique, as well as the invasiveness of the procedure and the outcome of the scalp where the hair was extracted. So, the primary difference between the two techniques is not in the visible results, but how the donor area is harvested either by a strip of scalp or by small individual graft extractions.
Small graft extraction using the FUE approach through NeoGraft or other similar devices such as Smartgraft or SAFE Graft offers numerous benefits. Including:
Outstanding results
A less invasive approach
No scarring
Quick recovery
Effective hair growth
Affordable compared to other methods
Related Procedures
Related Posts