Las Vegas, NV board-certified plastic surgeon Dr. Christopher Khorsandi believes every individual should have the nose they believe they should have been born with. He creates beautiful noses at VIP Plastic Surgery using an artistic and skilled approach and the latest advancements in rhinoplasty techniques. Commonly referred to as a "nose job," rhinoplasty is a surgery that is performed to improve the appearance and breathing function of the nose. It is reserved for patients who have concerns over the size and shape of their nose, as well as functional issues. Altering the nose can result in a dramatic change to an individual's appearance. Oftentimes, patients have considered the procedure for many years before moving forward. It is a surgery that can help improve an individual's self-esteem greatly if they are unhappy with the appearance of their nose.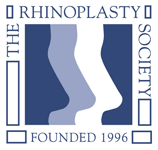 Rhinoplasty Reviews
"He did an amazing job. My co-worker went to him and also turned out great. I did my research and found Dr. Khorsandi. One of the girls in the office had her nose done by him last year and I have to say it really was an improvement. So seeing those results I felt confidant that I could get a similar result. I went to see him and found him to be extremely nice and very knowledgeable. He was able to describe in detail all the things that I could not put into words when describing what was wrong with my nose. It was like he was able to read my mind. He walked me through what he planned on doing and and saw some 3-D modeling pictures. I decided to take go all in. I highly recommend Dr. K. His training is by far the best and there is no one in Las Vegas that does anything even marginally close to his nose work. Trust me. Anther friend of mine went to one of the other guys in town a few years ago, who does a lot of breast and body work and now needs a second surgery to fix her nose. I would want it done the right way the first time."
- P.L. /
Office Visit /
Mar 11, 2010
"I just had a revision rhinoplasty and I am thrilled with the results. My last surgery left my nose looking deformed. It was crooked, had a very noticeable dent on one side, had a hump that hadn't been there previously, my nostrils were very uneven and I had a deviated septum. I was very nervous to go through the entire process again but I am so thankful that I did! Dr. Khorsandi is amazing! My nose looks better than I could have ever imagined and it's still swollen so it will get even more defined with time.My husband and I were both very impressed with Dr. Khorsandi upon meeting him. He was able to describe in great detail exactly what was necessary to fix the issues I had and he made some suggestions on how to make my nose look better overall. He showed us how it would likely look on the 3-D vector system which I think is an invaluable tool. He has extensive knowledge when it comes to revisions and that is of the utmost importance because revision rhinoplasty is very complex and the most difficult of all plastic surgeries to perform. He is also the nicest and most down to Earth doctor I have ever encountered. He and his Practice Consultant, Catherine are the type of people you are having so much fun with that you don't want to leave the office. I was able to schedule my surgery for the week following the consult and Both Dr. Khorsandi and Catherine always responded very promptly and pleasantly when we contacted them regarding the many questions we had. Catherine would even answer my emails on weekends and late at night. Dr. Khorsandi reviewed everything right before surgery and made me feel very relaxed with his great sense of humor. When he removed my splint, stents and stitches with the help of the fun and friendly Josh, he did it so that it was easy and painless because he made the effort to make it the way. It isn't always so simple, it certainly wasn't after my first rhinoplasty. I highly recommend Dr. Khorsandi. He is an exceptional surgeon and he and his staff take great care in making the patient happy."
- T.L. /
Google /
Mar 28, 2014
"Dr. Khorsandi is a one of a kind doctor. I feel so fortunate to have found him because it was very difficult to find information on revision Rhinoplasty surgeons in my area. I was drawn to him because he has extensive knowledge on revisions and that is the most difficult plastic surgery to perform so you want someone who knows what they are doing. During my consultation my husband and I liked Dr. Khorsandi immediately. He was able to articulate exactly what it was that I didn't like about my old nose, he was very specific on how he planned to change it and he has a 3-D vector system that shows you what your nose should look like with the suggested changes. I felt a sense of confidence with him that I had not had with my previous surgeon or with anyone else I had consulted with in the past. In addition, he is the nicest and most down to Earth doctor I have ever encountered. His Practice Consultant Catherine is also fabulous. I was able to get a surgery date for the next week and before I knew it, it was over. I am thrilled with the results! My nose looked deformed after my original surgery. It was twisted, there was a dent on the side, I had a hump that wasn't there prior to my original revision and I had a deviated septum. In other words this was a very challenging surgery. My nose now looks like I was born with it(but of course much better than the original) and I can finally breathe properly! Both Dr. Khorsandi and Catherine were always available when we had questions"
- T.L. /
Yelp /
Jun 03, 2014
"It was the best 9k spent. I had 3 other consultations and I picked Dr. Khorsandi because I was very comfortable with him and his staff. I couldn't be happier with the results. I'm 3 months out and I am so pleased. His manager Catherine answered all my texts and questions anytime I had concerns. I highly recommend this doctor to everyone."
- E.L. /
Yelp /
Jul 02, 2014
"Dr Khorsandi is the best!!! He fixed all my issues with my first breast augmentation from a different doctor and now my boobs are PERFECT and 10x better then my first. My fianc? told me that there's no comparison on how much better they are now. He also did my rhinoplasty and I couldn't be happier! He took the time and really listened to me and gave me everything I asked for."
- H.Q. /
Yelp /
Sep 23, 2014
Previous
Next
Rhinoplasty surgery is performed on an outpatient basis at an accredited surgery center under general anesthesia. Depending on your individual needs, the cartilage may be reshaped, partially resected, sutured, and/or resuspended. Cartilage grafts may be used to enhance certain areas of the nose to improve breathing and airways. If the procedure is a revision surgery from a previous rhinoplasty, additional cartilage may be harvested from behind the ear or from another location. Oftentimes, the bony parts of the nose need to be corrected with precise fracturing and resetting.
Absorbable sutures will be placed inside the nostrils and do not need to be removed. Several small non-absorbable stitches will be placed in the incision at the base of the nose. They can be removed 5 to 7 days after surgery. There will also be soft silicone splints in the nose, which will be removed during the postoperative period. There will also be a rigid splint on the back of the nose to protect it during recovery. Patients are encouraged to avoid blowing their nose in the first week, however patients may use saline spray to flush the nostril. They are also encouraged to sleep with their head elevated for the first 48 hours.
Patients can expect to pay $10,500 for rhinoplasty surgery. More complex cases, with skin and fat grafting or cartilage reconstruction, raise the price of the procedure. We believe in doing things right the first time. That's why your consultation will never be rushed, nor will your surgery. Dr. Khorsandi is the only Las Vegas, NV board-certified plastic surgeon, who is a member of the Rhinoplasty Society. This organization membership is comprised of those who take a special interest in rhinoplasty surgery.
Plan Your Procedure
Average Cost

From

$10,500

Recovery Time

1-2 Weeks

Average Procedure Time

1-2 Hours

Post-op Follow-up

1 Week

Procedure Recovery Location

Out-Patient
Contact Us
Rhinoplasty patients will experience varying degrees of postoperative swelling. A large percentage of the swelling will resolve within the first few weeks; however in the ensuing months, the nose may feel more firm with a small amount of swelling gradually dissipating. Typically within 6 to 12 months, all swelling has resolved, and the final result can be expected. Thus it is important to expect ongoing changes throughout the year with refinement as time progresses.
No. Nasal Packing is a thing of the past. Today we use Doyle Splints which are soft silicone splints placed in the nose to keep the nose straight during the healing process, and minimize bleeding. The splints allow you to breath so recovery is much more comfortable than in the past.
Surgery depends on the patient's desired results and nose structure. Surgery is suggested for patients wanting significant reshaping. If the patient wants a more subtle improvement, adding volume can be a simple solution.
Related Procedures
Related Posts