Rhinoplasty in Las Vegas, NV
What is rhinoplasty?
Las Vegas, NV board-certified plastic surgeon Dr. Christopher Khorsandi believes every individual should have the nose they wanted to be born with. Dr. Khorsandi creates beautiful noses at VIP Plastic Surgery using an artistic perspective, a precise technique, and the latest advancements in rhinoplasty. Commonly known as a "nose job," surgical rhinoplasty can improve the nose's appearance and breathing function. It works best for patients who have concerns about the size, shape, or functional problems. Making subtle changes to the nose can create beautiful and dramatic changes to a person's appearance. Often, patients have considered the procedure for many years before moving forward. Nose surgery can greatly improve an individual's self-esteem if they feel unhappy with the appearance of their nose.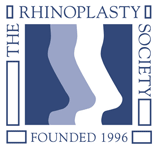 What are the Benefits of Getting a Rhinoplasty?
Here at VIP Plastic Surgery, we recommend rhinoplasties to patients who are interested in benefiting from the following:
Improved shape and size of the nose
Balance out facial features and/or symmetry
Correction of inhibited breathing or deviated symptoms
Build confidence in your profile and face shape
Rhinoplasty Reviews
I came to Dr. Khorsandi not once but TWICE! He does amazing work and only doc in Vegas I'd ever recommend to my friends. I came to him back in 2017 for my breast augmentation and it was the best procedure, and I knew exactly what I was getting before I even went under because he does imagery at his consultations. I went from a 34A to a 34 D, Almost 4 years later and they still look AMAZING! Now I just healed from my rhino/septoplasty that I had in February of this year and I can't thank him enough for the confidence he's given me, the nose really can change a face. My bf had so many questions during this procedure because he was taking care of me, and doc was super quick to respond to any texts or calls, so it put us both at ease, he is super professional. So happy with my decision to come to him and trust him with my both my face and body. If you're looking for a sign to get your nose and breast done, this is it
Had a great consult with Dr. Khorsandi. I need a rhinoplasty revision, (he was not my primary,) and he addressed all of my concerns himself before I said anything. He measured all of my facial dimensions and really took the time to provide me with a realistic morph and what he can do for me. He was genuinely interested in resolving this for me.
Doctor Khorsandi is extremely professional and straight to the point . He doesn't promise false results like other doctors . He is realistic, honest, and doesn't waste time. He has done an amazing job on my nose, breasts, and recently lipo. My first Brazilian butt lift was with another doctor and I had extremely minimal results . With Dr.Khorsandi right after surgery I saw amazing results! Many doctors rejected me for another bbl because "I didn't have enough fat" however that wasn't the case with this doctor. He took time to listen and knew exactly what I wanted with each procedure. My nose was my biggest insecurity, it never looked like it belonged to my face. It's been over a year since my nose job and I have a nose that looks like I was born with it! I did not want to write a review because I wanted anonymity. I was compelled to type because I have so much appreciation for his work. Especially after this last surgery, I never thought I could be so sculpted! Doctor Khorsandi is a literal artist! The staff at VIP plastic surgery are amazing. They're extremely sweet and helpful. I had a lot of questions and they were able to answer all of them. I'm so glad I found a place that I can come for all my procedures.
Best Decision of my Life - I had a rhinoplasty and liposuction on my chin/neck area by Doctor Khorsandi exactly one year ago in July of 2020. I have hated my nose and side profile my ENTIRE life. I would never take pictures of myself looking to the side because I was so embarrassed of it. I finally decided that I needed to do something about it so I came to real self to look at doctors and read reviews. When I came across Doctor Khorsandi I was so impressed with the reviews and before and after photos I booked a consultation. The whole process was so easy and everyone was so nice! Doctor Khorsandi created an image of my nose and how it would turn out and I loved it but the day before my surgery there was something I wanted to change. I was hesitant to call and ask if this was something that I could do because I did not want them to be annoyed that I waited until the last minute, but I did and they were SO understanding. They got me right in and Doctor Khorsandi tweaked the image perfectly and with no complaints that I had been annoying and wanted a change lol. I truly can't fully express in this review how happy I am with how everything turned out. I get so many compliments on my nose…literally just last night at the bar I was approached by a guy who said "I know this is a really random thing to compliment but you have a beautiful nose" and that was not the first time someone randomly approached me and said that since having my surgery. It's the best feeling ever!!! Thanks so much to Dr Khorsandi! If you are thinking about getting this done, do not wait any longer!!
Dr. K is THE BEST!!! I am so beyond happy I went to VIP Plastic Surgery for my rhinoplasty and septoplasty! He gave me my dream nose I have wanted all my life! The staff are so nice and efficient and the whole process was easy and wonderful. I can't begin to explain how happy I am. Thank you for everything Dr. K!!
Get In Touch
Am I a Good Candidate for a Rhinoplasty?
Adults and teenagers over 16 years of age are candidates for cosmetic nose surgery. If you find yourself frustrated with the overall look of your nose and have areas you would like to enhance or repair, this surgery may be the ideal answer. It is important that realistic expectations are discussed, as your overall facial appearance will be changed. In addition, facial maturity should also be complete. This will be addressed during your consultation, especially for teens.
What to Expect During and After Rhinoplasty
After finishing your surgery, Dr. Khorsandi places absorbable sutures inside the nostrils. These sutures do not require us to remove them. Several small non-absorbable stitches are placed in the incision at the base of the nose. We can remove them in about 5 – 7 days after your surgery. You will also have soft silicone splints in the nose, which we remove during the post-operative period. For additional protection during recovery, patients wear a rigid splint on the back of the nose. You should avoid blowing your nose during the first week; however, you can use a saline spray to flush the nostrils. Finally, we highly recommend sleeping with your head elevated for the first 48 hours.
Before and After Photos
Explore our before & after galleries today!
View Photos
Rhinoplasty Surgical Technique
Rhinoplasty surgery is considered an outpatient treatment. We will perform your surgery at an accredited surgery center with general anesthesia. Depending on your individual needs, the cartilage may be reshaped, partially resected, sutured, and/or resuspended. Dr. Khorsandi may use cartilage grafts to enhance certain parts of the nose, improve breathing, and open up the airways. If performing a revision rhinoplasty surgery, we may need to harvest additional cartilage from behind the ear or another location. Usually, the bony parts of the nose need to be corrected with precise fracturing and resetting.
How Much Does a Nose Job Cost?
Patients can expect to pay around $10,500 for rhinoplasty surgery. More complex cases with skin and fat grafting or cartilage reconstruction raise the procedure's price. We believe in doing things right the first time. That's why your consultation will never be rushed, nor will your surgery. Dr. Khorsandi is the only Las Vegas, NV board-certified plastic surgeon who is a member of the Rhinoplasty Society. This organization is comprised of medical professionals who take a special interest in rhinoplasty surgery.
Rhinoplasty FAQs
Are there nonsurgical options to change my nose?

If you want to smooth the appearance of lumps and bumps on your nose, a wrinkle filler (like Restylane® or JUVÉDERM®) might be an option. A filler can temporarily correct minor imperfections, which may help you decide to proceed with rhinoplasty. Nose surgery is better for larger changes, long-lasting results, and improving the internal structure for better function. At your consultation, Dr. Khorsandi will let you know if you may be a candidate for nonsurgical nose reshaping.
Can I combine nose surgery with other facial surgeries?

Some patients consider combining rhinoplasty with another cosmetic procedure, like cheek or lip augmentation. Combining surgeries for a more dramatic result can be discussed during your consultation with Dr. Khorsandi. Once he understands your concerns and goals, Dr. Khorsandi can help you decide what procedures should be in your treatment plan. Rhinoplasty can often help make your whole face look more balanced, so you should wait to see your results before considering another procedure.
What Are Common Side Effects After Rhinoplasty?

Rhinoplasty patients will experience varying degrees of post-operative swelling. A large percentage of the swelling will resolve within the first few weeks. However, for the next few months, the nose may feel more firm with a small amount of swelling dissipating. Typically, all swelling has resolved within 6 – 12 months, and you can see your final results. Because it takes time for your body to heal, it is essential to realize that you will experience ongoing changes throughout the year with refinement as time progresses.
Do I Need A Nasal Pack?

No. Nasal packing is a thing of the past. Today, our group at VIP Plastic Surgery uses Doyle Splints. These soft, silicone splints help keep the nose straight during the healing process and decrease bleeding. Compared to previous recovery methods, the splints allow you to breathe so recovery is much more comfortable.
Will my insurance cover functional nose surgery?

Although rhinoplasty to improve your appearance is not covered by insurance, if your nose reshaping surgery is considered medically necessary to improve your breathing, some of your costs may be covered by insurance. If you may be using your insurance, please tell Dr. Khorsandi during your consultation. Our office will help you submit any needed paperwork and information to your insurance to process your claim.
Surgical or Nonsurgical Rhinoplasty?

Surgery depends on the patient's desired results and nose structure. We recommend surgery for patients who want significant changes. If the patient wants more subtle improvements, adding volume can be a simple solution.
Achieve Your Best Nose
Rhinoplasty is a simple option to address the distaste you may feel when looking in the mirror at your facial profile. If you are displeased with the look of your nose or if you are experiencing breathing problems, nose surgery may help. Rhinoplasty is a popular cosmetic procedure with very high success rates. Dr. Khorsandi aims to improve your nose, so your entire face looks more proportionate and attractive. Even minor adjustments can make a huge difference. We encourage you to call VIP Plastic Surgery in Las Vegas, NV, and schedule a consultation.
Related Procedures