What is Breast Asymmetry?
Breast asymmetry is a common condition among Las Vegas, NV women. It occurs when one breast is larger than the other. In most cases, the size difference between the two breasts may be so subtle that it isn't noticeable to anyone other than the patient. In more severe cases, however, when one breast is a full cup size or larger than the other, corrective breast surgery may be necessary. Depending on the complexity of the case and the aesthetic goals of the patient, our board-certified plastic surgeon Dr. Khorsandi will consider various procedures that may be considered, including breast augmentation, breast lift, or breast reduction. The goal is to create a symmetrical, natural appearance.
Breast Asymmetry Reviews
"28 Yrs Old , 34b , 450cc/485cc - Las Vegas, NV - First off I would love to thank patty for recommending me dr Khorsandi! Idk where to start off by , but basically I'm 28 turning 29 and I just felt that I needed to feel more "womanly" so it's been years that I wanted a Breast agumentation i had what every woman has , one breast smaller than the other but to me it was such a big insecurity of mine like anyone else that has insecurities. So I..."
- D. /
RealSelf /
May 03, 2017
"Confidence Restored, Thank You Dr. Khorsandi! - I struggled with my appearance because my breasts were asymmetric. I chose a plastic surgeon at University of Penn to correct my appearance. Instead I was left with a left breast areola that looked deformed and the asymmetry between my breasts was more pronounced. I was devastated and lost all hope in plastic surgery. Working as a Operating Room nurse over the years allowed me to see first hand the revision of some botched surgeries. This also helped me gain the confidence to find a surgeon to fix my appearance. I selected a well known surgeon to the stars in Atlanta, paid my money and was prepared to travel there for my surgery. However, my mother suggested I look for the best surgeon right here in Las Vegas. The first surgeon I visited here was not personable. He did not seem confident that he could fix my breasts and told me I would have to have two separate surgeries. I saw Dr Khorsandi's billboard on 215 after leaving this consultation and decided to make an appointment. This is when my life changed. The VIP STAFF are warm, welcoming and professional. from the time I spoke to them over the phone, to having my consultation and now during my follow up visits they continue to treat you like a VIP. Dr Khorsandi takes his time with his patient's, he listens to you and is extremely knowledgeable about what he does. I did my research, reviewed his online pictures, read his bio and learned he completed medical school in my hometown in Philadelphia at PENN! Dr Khorsandi took one look at my appearance and knew right away how to correct my appearance. He removed the excesses areolar tissue left in place by the previous surgeon and lifted my left breast. He removed my saline implants and replaced them with silicone implants. I told him I wanted to be as close to 650cc as possible. He placed a 605cc implant in the left breast and 650cc implant in the right breast and the results are amazing. My suture lines are neat, clean and virtually undetectable. I actually cried when I looked in the mirror at home and saw his amazing work. I personally thanked him and hugged him at my follow up appointment because he restored my confidence and greatly exceeded my expectations. I am confident that if I had gone elsewhere I would not be as happy as I am with the results Dr. Khorsandi helped me to achieve. I will be returning to him for a couple more procedures I want to have done. Thank you Dr. Khorsandi for your excellent work and for making me feel beautiful."
- Anonymous /
Vitals /
Jul 23, 2017
"I struggled with my appearance because my breasts were asymmetric. I chose a plastic surgeon at University of Penn to correct my appearance. Instead I was left with a left breast areola that looked deformed and the asymmetry between my breasts was more pronounced. I was devastated and lost all hope in plastic surgery. Working as a Operating Room nurse over the years allowed me to see first..."
- P. /
RealSelf /
Jul 23, 2017
"I have been going to VIP Plastic Surgery with Dr Khorsandi for the past 3 years for fillers and have been consistently satisfied. I have also always been so pleased with the office staff that when it was time for me to have my breasts redone I didn't think twice of where I wanted to go. 3 weeks ago I went to Dr Khorsandi and he actually did my breast remove and replace and I can't tell you how completely happy I am with the results!! I want to say I am not only so happy with the results, but how he was concerned for my health because I have diabetes and made sure I took extra care of myself during the healing time."
- R.S. /
Google /
Feb 16, 2020
"Only trust Place I absolutely trust. Everyone is always so helpful and nice. I had a little sagging on my right breast and Dr. put new implants and a lift. Absolutely satisfied with all the procedures I have done in your office. I get my skin treatments with Mel she is always honest and keeping my face Beautiful. The best doctor and a very friendly office"
- J.P. /
Yelp /
Aug 12, 2020
Previous
Next
It is more ideal to perform the procedure by making the larger breast smaller (reduction) compared to making the smaller breast larger (augmentation). The approach with breast asymmetry surgery depends on the surgeon's assessment and recommendation once the patient is evaluated. Sometimes, several techniques may be incorporated during the surgery at once. Depending on the condition, nipple repositioning may also be done so that it is not out of proportion. There are also cases in which a secondary surgery may be necessary to fine-tune the shape and volume of the breasts.
Some patients may have a mild case of asymmetry where the placement of breast implants can help even out the shape and size of the breasts. Both silicone and saline implants are options. In cases where asymmetry is diagnosed, a variation in the CCs of an implant will be used. This is quite common and produces nice results. If breast implants alone will solve the asymmetry, the patient must have good skin tone and limited sagging.
If the patient opts to have the larger breast reduced, it will involve removing excess fat and skin until both breasts become event. This is generally the case for breasts that are severely asymmetrical. If the breast to be reduced is particularly large, a breast lift will supplement this procedure resulting in a more lifted breast appearance.
Depending on the form of the breasts, one or two breasts may be treated with a lift. The procedure involves trimming away loose, sagging skin and lift the remaining skin by closing the incisions with fine sutures. This may result in breasts that are more proportionate with one another.
There are patients who prefer a natural increase in breast size to an implant. These patients may benefit from the fat transfer method. This approach uses fat harvested from a donor site on the patient's body and reinstates the purified fat into the breasts by injection. The fat is injected gradually in layers to ensure that there is no appearance of wrinkles or uneven pockets.
Regardless of the corrective procedure that is chosen, it will be performed under general anesthesia at an accredited surgical facility. The recovery period varies depending on the surgical approach taken. In general following breast surgery, patients are able to get up and around but must limit activity for a couple of days. Most patients are back to a normal routine within 7-10 days and exercise will be gradual at about 4-6 weeks. Results following breast surgery to correct asymmetry are gratifying for most patients and can help bring back self-confidence, especially when wearing tighter fitting clothes.
Breast surgery to correct asymmetry will vary depending on the technique use. The costs can range from $4,000 to $12,000 depending if liposuction is performed, or a lift, or the use of implants. If implants are used, there is about a $1,000 price difference between the saline and the silicone versions.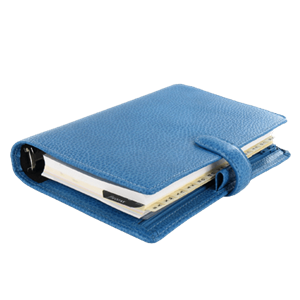 Plan Your Procedure
Average Cost

$3,000

-

$25,000

Recovery Time

6-8 Weeks

Average Procedure Time

2-3 Hours

Post-op Follow-up

1 Week

Procedure Recovery Location

Out-Patient
Contact Us
Surprisingly, breast asymmetry is a common condition. While breast implants alone are able to produce even, beautiful results for many patients, the other surgeries mentioned on this page can also create symmetrical breasts that last a lifetime. Patients who decide to have a corrective surgery feel they no longer have to worry or feel anxiety about having limited clothing options to hide the asymmetry.
When it comes to any cosmetic procedure that requires incisions, scarring is ultimately a part of the process. Corrective surgery for breast asymmetry may include a breast lift in which excess skin is removed. In these cases, the scars will be visible. If implants only are used, the scars will be hidden depending on the incision location (for example, under the natural fold of the breast, or within the armpit). For many, the result of this surgery to create even, natural looking breasts become more important than the scarring.
There are many factors that may contribute to breast asymmetry, but the exact cause remains unknown. Hormonal changes, injuries on the chest area, or breastfeeding are believed to be contributors to asymmetrical breasts. There is also a condition called juvenile hypertrophy that causes one of the breasts to become severely out of proportion to the smaller breast.
Related Procedures
Related Posts