Our board-certified plastic surgeon, Dr. Christopher Khorsandi, skillfully injections Restylane regularly for Las Vegas, NV patients who desire fuller lips and smoother laugh lines. Restylane is an injectable filler (also referred to as a dermal filler) that is composed of hyaluronic acid. Restylane injections replenish lost volume and create subtle, yet gorgeous results for patients who desire a nonsurgical wrinkle treatment. FDA approved, this product is considered safe and effective, and offers smooth results that can last from 6 – 12 months. This particular filler typically stays localized once injected, which means it does not spread far from the injection site. It is effective for areas that have precise lines, such as on or around the lips.
Restylane® Reviews
"I had Restylane fillers done in my marionette lines approx. 3 years ago. Not know what to expect I was a little apprehensive. Well I had a right to be apprehensive. The plastic surgeon that I went to here in Las Vegas did not use a dental block and I felt every injection. Tears were streaming from my eyes. However my procedure with Dr. Khorsandi was entirely different! He used a dental block and I did not feel any pain at all!! The results were entirely natural and I have had friends say...you look great. Great Dr. with wonderful results!!"
- C. /
RealSelf /
Aug 26, 2013
"I came to Dr. Khorsandis office a few months ago to get my lips done , I was very nervous since it was my first time but Dr.khorsandi did an amazing job , he made sure all of my questions were answered before we begun with the actual procedure. I'm very pleased with my results and I will definitely be back."
- C.H. /
Yelp /
Sep 22, 2015
"34 Years Old and 2nd Time with Botox. Las Vegas, NV - Dr Khorsandi is AWESOME. He is very knowledgeable and personable. I definitely recommend him and will be back! - - Dr Khorsandi is AWESOME. He is very knowledgeable and personable. The botox went great and explained so much to me. I have an appointment again next month for Juvederm but after asking his opinion we may go a different route. He knows how fillers react in dif areas and advised Restylane but will see how I look when I come in next month. Things change in even a month :) I definitely recommend him and will be back!"
- C. /
RealSelf /
Jun 15, 2016
"This is my first time getting anything done. I decided to get a long-awaited lip filler. My lips weren't something I was really self-conscious about ,but I had always wanted to get a little plumper in my top lip. When I called to make the appointment I explained to them that it was my first time doing anything and that I would need a little consultation before we started doing injections. When I arrived to the facility everyone was nice the waiting room was very lovely and they greeted me with saying so you're here for Juvederm? When I explain to them that I did not know which kind of filler I was getting because it was my first time they looked a little confused and said okay. They put me in a room and said for me to wait for the doctor. I waited for about 30 minutes while a nurse came in and out getting supplies. when the doctor came in I had less of a consult and more of an education lesson in what Juvederm is. when I asked the difference between Juvederm and Restylane he pretty much just told me that I wanted Juvederm. They numbed me injected me and sent me on my way with an ice pack. Well I'm thrilled with the results and that is most of what you are looking for in this kind of thing. I'm very disappointed with the experience. I was not told what to do before or after I got lip injections. They do not tell me how long to ice them for that I should not take any kind of blood thinners because it would increase bruising, or thst i would be so swollen that i would look a little crazy for a day or two.  I had to look all of these things up on my own and thank goodness I did. So would I come back here, probably only because I know that they do a good job, but I will not be expecting any sort of instructions on how to care for what has been done. I will also know to expect to pay $650 for a full pout."
- K.T. /
Yelp /
Jun 19, 2017
"Dr. Khorsandi recently inserted filler in my nasolabial folds, chin and pre-jowl areas. I'm 43 and I wanted a natural look. He did a terrific job. There was great symmetry in the nasolabial folds on both sides, and the chin and pre-jowl area was beautifully and evenly filled out. The end result was natural and subtle. I feel like I look five years younger. He has a great aesthetic..."
- R. /
RealSelf /
Sep 24, 2017
Previous
Next
A Restylane treatment is quick and involves precise injection where volume is needed. The practitioner will clean the face thoroughly and then mark the injection areas with ink. A fine needle delivers the solution into the skin gradually to reshape and gain youthful contours. The procedure is pain-free with just slight discomfort of the injection prick that can be helped with a numbing cream that is applied prior to treatment. The quantity that is injected depends on how much volume the injection site needs. If the cheek appears to sag, it is filled in until it creates a lifted appearance that is reminiscent of youth. The duration of treatment may last up to 30 minutes.
The results following a Restylane treatment are immediate. There may be swelling and redness around the treated areas, which will subside after several hours. Patients may resume work immediately but must avoid strenuous activities for about 24 hours. They are also advised not to put any pressure on the face and keep the head elevated so that the filler settles well to achieve the intended contours. Results may last up to one full year. This procedure is safe to repeat to maintain the desired results. For most patients, this is about every six months.
There are many filler options to consider today. In addition to other hyaluronic acid based fillers, there are also some that contain calcium-based gels, collagen, and polylactic acid. A fat transfer using the patient's own fat is also popular. The ideal filler must have a function that best matches the patient's condition. During the consultation, each filler will be discussed and chosen based on the area being treated and patient's cosmetic goal.
A full syringe of Restylane averages $675. Some treatments may use multiple syringes. It varies on the extent of the facial depression and the number and size of the areas being treated. Patients must also keep in mind that this treatment is not a permanent fix; therefore, it will need to be repeated over time if the patient wishes to maintain the desired results.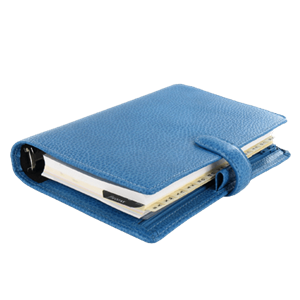 Plan Your Procedure
Average Cost

$695

-

$895

Average Procedure Time

15-30 Minutes

Post-op Follow-up

1 Week

Procedure Recovery Location

Out-Patient
Contact Us
Restylane is commonly used for lip augmentation. The results are natural looking with a soft feel that patients love. FDA requires the patient to be at least 21 years old to receive the treatment.
This treatment is best used to fill in severe facial creases around the nose and the mouth. It is an effective volumizer for sagging nasolabial folds and marionette lines, or even to decrease jowls.
Fillers or Traditional Lift?
Both correct different cosmetic issues. Surgical lifts are a better option for those whose skin has a significant loss of elasticity. Dermal fillers are ideal treatments for those who still have a healthy skin tone, but are beginning to show facial aging symptoms such as fine lines, wrinkles and hollow areas. During the initial consultation, the doctor will discuss in detail all of the options available and the best approach to achieve the patient's aesthetic goals.
Related Procedures
Related Posts