Men and women with hanging belly fat or stubborn areas of the abdomen where it is difficult to lose weight may want to consider a tummy tuck at VIP Plastic Surgery. Las Vegas, NV board-certified plastic surgeon Dr. Christopher Khorsandi can offer a solution to these aesthetic concerns with a tummy tuck, which is a plastic surgery that removes excess skin and fat from the abdomen. Also known as abdominoplasty, a full tummy tuck for skin removal includes tightening of the muscles of the abdominal wall. When only the skin on the lower section of the abdomen is to be removed (no muscle tightening), it is called a panniculectomy.
Loose skin and excess fat in the abdomen remain constant sources of frustration for many people. Redundant skin and fat may appear despite the effort put into diet and exercise. Pregnancy and major weight loss in both men and women can change the abdomen's appearance in a less than desirable way. As a well-known tummy tuck plastic surgeon in Las Vegas, NV, Dr. Khorsandi can perform a variety of procedures, including:
Full tummy tucks
Mini tummy tucks
Panniculectomies
Please schedule an appointment to learn more about the benefits of each procedure option.
What are the common reasons for getting a tummy tuck?
A tummy tuck can help with a variety of cosmetic concerns. Depending on the severity of skin sag, we can develop a treatment plan that aligns best with your needs. You may experience a saggy tummy because of:
Significant weight loss
Childbirth
Genetics
If any of these sounds like you, please know that we can provide the care you need to help you feel more comfortable and confident.
Tummy Tuck Reviews
"I recently had my surgery with Dr. Khorsandi. I am very pleased with everything. Thank you doctor for changing my life. Doctor Khorsandi is so good at what he does. I went to 3 consultations total and picked him due to a few things. He didn't rush me, he answered all my questions and he is board certified. I really felt comfortable with him and his staff. His consultant, Catherine, was very patience with me and all of my needs. Thank you again doctor."
- M.T. /
RealSelf /
Sep 22, 2013
"I recently got my tummy tuck & lipo of the flanks done with Dr. Khorsandi, and it was by far the best experience ever. I love the way my incision is turning out as well as my shape. I was a bit nervous at first but Dr. Khorsandi's took his time and explained the procedure and answered every question I had. He made me feel comfortable about the procedure and he broke down every answer so I was able to understand. His bed side manner is amazing, and his staff is great, Patricia was always checking up on me and I was able to contact her when I needed with any questions I had, she has been so amazing throughout this process. Not only did I feel like I was in good hands but the staff and Dr. Khorsandi always make me feel at home when i'm in the office. I love my results, I couldn't have chosen a better doctor and if I had to do it over again I wouldn't change a thing. Thank you VIP plastic surgery!"
- R.P. /
Google /
Apr 24, 2015
"In my native country gifted individuals are considered to have "GOLDEN HANDS". Well, that applies to Dr. Christopher Khorsandi, a very talented, compassionate, patient and knowledgable doctor from Henderson, Nevada. I consider Dr. Khorsandi not a doctor but an artist! He is a very talented artist who sculpted my body in a way that looks truly beautiful. I also admire the fact that Dr. Khorsandi is very passionate about his work and the clients he serves. We trust our bodies to a plastic surgeon and the outcome depends on him/her. I had a very unpleasant and large appendices scar, which lived with me for the last 18 years. A horizontal long C-Section scar (I had 2 C-sections) lived with me for 12 years... I could not wear open swim suits and honestly, my belly looked very unpleasant. I trusted my body to a very patient doctor with "golden hands" and a very supportive personality. I cannot thank him enough for giving me the confidence I needed and deserved for a very long time. My belly looks great, the fat grafting on my cheeks and under my eyes looks amazing (everyone asks what happened to my face and why is it prettier?). I also want to thank Dr. Khorsandi's team. What a team! United, caring and so quick and professional. Honestly, this is the only doctor's office I had to wait 1-3 minutes to be served... I am forever grateful to very very talented doctor and artist Khorsandi."
- A.M. /
Google /
Jul 19, 2015
"Tummy Tuck - Las Vegas, NV - Dr. Khorsandi was very knowledgeable and personable. He answered all my questions beforehand and tried to put me at ease. He was realistic with my results but very positive about how I would look afterwards. I went to several other doctors before seeing Dr. Khorsandi and I felt the most at ease in his hands. His concern for his patients is apparent in his demeanor. I am happy with my results and I would recommend Dr. Khorsandi. - - I have wanted a tummy tuck for a very long time. I finally decided to stop making excuses and just get it done. I knew that it was a difficult procedure to go through but so far it has been worth it. I went to see several doctors before deciding on Dr. Khorsandi. In the time leading up to my tummy tuck I asked lots of questions about medications, the procedure, recovery, and healing time. I know that there are things I didn't know, like the drains that my daughter had to empty every few hours, the numbness around my stomach and but (which I still have), being hunched over for about 2 and 1/2 weeks. Even with all discomfort and recovery I would still do it again to feel as good as I do with how my body looks."
- S. /
RealSelf /
Aug 29, 2013
"I am very pleased with everything. - Tummy Tuck - Beverly Hills, CA - I recently had my surgery with Dr. Khorsandi. I am very pleased with everything. Thank you doctor for changing my life. Doctor Khorsandi is so good at what he does. I went to 3 consultations total and picked him due to a few things. He didn't rush me, he answered all my questions and he is board certified. I really felt comfortable with him and his staff. His consultant, Catherine, was very patience with me and all of my needs. Thank you again doctor."
- M. /
RealSelf /
Sep 23, 2013
Previous
Next
Take a look at the blog posts we have about tummy tuck procedures at VIP Plastic Surgery:
Traditional Tummy Tuck
A traditional tummy tuck removes excess skin and tightens the muscles underneath for a more toned midsection. We make the incision right above your hip bone and near the pubic bone so you can easily conceal it with clothing or a swimsuit.
Mini Tummy Tuck
For patients with a small amount of loose skin and limited muscle laxity that occurs below the belly button, a mini abdominoplasty may work best for them. These patients will have a scar that is somewhat longer than a typical C-section or hysterectomy scar (about the width of your two hands placed side by side). No scar is placed around the belly button. This procedure can help address less severe cases of skin laxity.
Panniculectomy (excess skin removal)
Patients who have excessive amounts of skin on the lower abdomen will most likely qualify for a panniculectomy. Dr. Khorsandi is a board-certified panniculectomy surgeon in Las Vegas, NV who can remove excess skin without needing to tighten the abdominal muscles. After battling obesity with diet, exercise, or surgical measures, like bariatric surgery, the skin can become so loose that it hangs over the genitalia or touches the thighs. By removing the excess tissue, a panniculectomy helps patients who have lost a significant amount of weight. They can enjoy their new bodies and can keep off the weight.
The Tummy Tuck Surgical Technique
Regardless of the type of abdominoplasty being performed, the surgery will take place in an outpatient setting under a general anesthetic. Before the surgery, Dr. Khorsandi will outline the treatment areas, taking into account the patient's preferred underwear and swimsuit style.
The first part of a tummy tuck surgery removes the excess skin. He will use liposuction to slim the area of excess fat and tighten the muscles in the abdominal wall with sutures. These sutures will act as an internal girdle and flatten the stomach. Lastly, drains will be placed and the incisions will be closed and bandaged. Sometimes, a pain pump may be added by Dr. Khorsandi for post-operative pain control.
What Can I expect After a Tummy Tuck?
Most patients can return to light activity after 7 – 14 days of recovery. Patients should not drive while taking pain medications. Strenuous exercise may not be performed until Dr. Khorsandi clears the patient to do so, which usually occurs 6 – 8 weeks after surgery. Sit-ups and crunches are discouraged in the first several months after surgery to minimize the risk of bursting the abdominal-tightening sutures. The abdominal tissues will feel tight for at least 1 – 2 months, which is normal. Patients may experience some numbness and tingling sensations in the abdominal area. Scars will continue to fade for two years.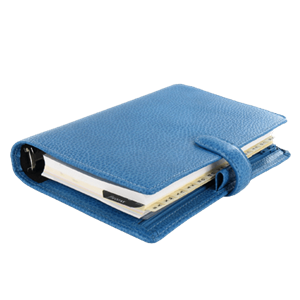 Plan Your Procedure
Average Cost

$13,800

-

$16,200

Recovery Time

6-8 Weeks

Average Procedure Time

3-4 hours

Post-op Follow-up

1 Week

Procedure Recovery Location

Out-Patient
Contact Us
What Are the Expected Costs of a Tummy Tuck?
Tummy tuck costs will depend on various factors, including the primary surgical technique, if liposuction is needed, and the size of the area being treated. Generally, patients can expect to pay $9,900 for a full tummy tuck procedure and $7,500 for a mini tummy tuck procedure.
Unlike liposuction where scars are usually small, abdominoplasty surgery requires a much larger incision. The length of the scar is determined by the nature of the deformity. Patients with significant excess skin will require a scar from hip to hip and a scar around the belly button. Take a look at our tummy tuck before-and-after photos to see how other patients have healed after surgery with Dr. Khorsandi.
Do More women or men Receive Tummy tucks?
Women and tummy tucks are requested more than men due to the effects of pregnancy and childbirth. During pregnancy, women often stretch their abdominal tissues as the child grows. Following childbirth, these tissues often fail to go back to their normal appearance, leaving many women with stretch marks, loose skin, and a bulging abdomen. A tummy tuck can reestablish the abdomen, tighten overextended muscles, reduce stretch marks, and trim excess skin for a woman or a man. A male tummy tuck is obviously not to modify a mommy's belly, but that doesn't mean men cannot strive for the same aesthetic goals. Tummy tucks for men (especially men with apron fat) can produce amazing results as well for loose skin, stretched ab muscles, and pockets of fat that will not go away (even with exercise and diet). Dr. Khorsandi will consult with men and women for all types of tummy tuck surgery (including panniculectomy for hanging abdominal skin only).
Is A Tummy Tuck Right For Me?
All surgical procedures have inherent risks, benefits, and limitations. Dr. Khorsandi wants his patients to feel comfortable in their decision. We encourage patients to talk through their surgical concerns and ask questions at any step of their plastic surgery journey.
Related Procedures
Related Posts