Individuals who are in the process of losing weight, who have completed a pregnancy, or who are experiencing wrinkles and sagging skin due to aging may find themselves less confident as the skin loses its elasticity. Body contouring at VIP Plastic Surgery is a solution that can address certain problem areas by surgically trimming excess skin, tightening underlying tissues, and removing pockets of fat. The physical change can be dramatic and life-changing for many (especially for weight loss patients). Advances in medical technology and training allow Las Vegas, NV board-certified plastic surgeon Dr. Christopher Khorsandi to have the ability to produce outstanding aesthetic results, which include a more toned and smooth appearance.
Body Contouring Surgery Reviews
"What an amazing facility.  I was not sure what to expect coming here.  I am new to Vegas and am used to some of the best offices and dr.'s coming from Beverly Hills.  So Needless to say I was a bit skeptical before I arrived.  I had some body fat removed and I was blown away at the results!  Sarah was absolutely great,  she was very professional and gave me detailed instructions as to what to expect moving forward and she was spot on.  I will be back soon."
- R.S. /
Yelp /
Feb 11, 2018
"Loved my experience! For those wanting to know it was my first time getting the non-invasive fat removal. Sara was my gal and she was very professional and really took her time on me. I will definitely be back to see her! The office is beautiful, the lobby is comfortable and clean so you don't mind hanging out in there if you have to. When I walked in, nobody was up front for a bit but I think she was guiding a patient and she was nice and helpful. Thank you VIP!"
- A.R. /
Yelp /
Mar 21, 2018
"BODY tite, LIPO, fat grafting - He's the best liposuction doctor ever..he made me feel so comfortable about the procedure. even going in the day OF surgery.WE did body tite with lipo and fat grafting.i loved how my body turned out completely, and even after procedure he really cares for his patients and wants to have follow ups to make sure everything went smoothly. they have a 24 hour hot line if you have any urgent..."
- L. /
RealSelf /
Jan 15, 2018
"I highly recommend Dr. Khorsandi - Dr. Khorsandi is the best plastic surgeon in town! I had a neck liposuction surgery last week (local anesthesia), and the whole experience has been great. I even received COMPLIMENTARY Venus treatments to make the recovery process even faster. I highly recommend Dr. Khorsandi and his staff for any procedure in Las Vegas."
- Y. /
RealSelf /
Jan 11, 2018
"I decided to visit Dr. Khorsandi after doing some research online. After the initial consultation, I felt comfortable and confident enough with Dr Khorsandi to proceed with scheduling surgery. My surgery was to be in two, or possibly three stages. I am a 35 year old male who lost a lot of weight (naturally) about 12 years ago and have remained extremely health conscious and active ever since. Dr. Khorsandi recommended a belt lipectomy procedure in response to my areas of concern. If you know anything about this procedure, you are aware that it is very a extensive and time consuming surgery. This procedure lasted roughly 7 hours and required a few months of healing before I could resume my normal gym activity. It is now 14 months later and I'm extremely happy with everything. Scars are minimal and I couldn't imagine better results. The care and attention of Dr. Khorsandi and his staff is amazing. I had no problem getting a hold of him whether he was at his office, home or traveling (which I needed to a few times during the first few months of healing). My second area of concern was my chest (which had not retracted fully from weight loss). Dr. Khorsandi performed two procedures, the final one being two weeks ago. Again, I couldn't imagine better results. He has reshaped it and reduced areas which have lost elasticity leaving me with a chest that I never thought I'd have. Note that I'm very particular and had higher than normal expectations to begin with. I was very nervous in "
- C. /
RealSelf /
Feb 11, 2015
Previous
Next
Who is a candidate for body contouring?
Body contouring could be ideal for you if you have:
Sagging skin
Deflated body parts (like the buttocks or breasts)
Stubborn fat that is not responsive to diet and exercise
The desire to contour the abdomen, lower back, hips, flanks, and neck
A healthy current weight
HOw does body contouring work?
The process of body contouring is specifically designed to help Las Vegas, NV patients reshape, tighten, and firm up problem areas of the body where loose and sagging skin is present. Common areas addressed are the neck, arms, breasts, abdomen, hips, flanks, thighs, buttocks, and knees. It is likely that the doctor will consider a number of procedures to be combined into one surgery (where necessary). This typically involves the upper body parts or lower body parts that are staged together to minimize the risk of infection and shorten the recovery time.
What can I expect during/after body contouring?
During surgery, Dr. Khorsandi will trim away and remove excess skin, and the underlying tissues will be tightened. Liposuction is often a part of this process. All procedures are performed under general anesthesia. The duration of the surgery and the length of the hospital stay will depend on how many procedures were combined in a single operative setting. Recovery from body contouring surgery can be slow and challenging; however, the improvements that are visible create a significant boost of self-confidence for the majority of patients.
How much does body contouring cost?
The price for body contouring varies, and it depends on how many procedures are being performed together. Factors, such as the length of hospital stay, will increase the cost. During the initial consultation at VIP Plastic Surgery, a customized surgical plan will be provided with the overall cost expectations outlined. This includes recommended treatments that meet the patient's aesthetic goals.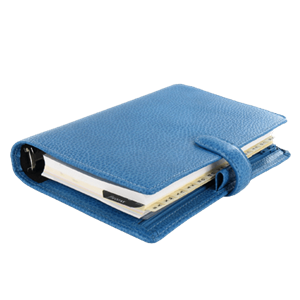 Plan Your Procedure
Average Cost

$4,950

-

$30,000

Recovery Time

6-8 Weeks

Average Procedure Time

3-4 hours

Post-op Follow-up

1 Week

Procedure Recovery Location

In & Out-Patient
Contact Us
Frequently asked questions about body contouring
what procedures can be combined for body contouring?
Procedures are combined and scheduled in stages, depending on the overall physical health of the patient and the body areas that need to be addressed. Typically, the grouping will be staged with a combination of either the upper body parts (abdomen, breasts, arms, neck, face) or lower body parts (buttocks, thighs, flanks, knees). This staging helps reduce the risk of complications, such as blood loss and infection, since the surgery is limited to an area. This also shortens the length of time for recovery. The combination of procedures will be outlined during the initial consultation with the surgeon.
who is a good candidate for body contouring?
Individuals who have lost a significant amount of weight will need to be at or near their goal weight in order to proceed with a body contouring procedure. In addition, body contouring should also be reserved for those who have already had children and are not planning to become pregnant in the future. This is a recommendation only because it preserves the toned appearance created through surgery without compromising the surgical outcome.
should i receive body contouring or a mommy makeover?
A mommy makeover is a procedure that is in the same context as body contouring. It is a coined term for a group of body contouring procedures that address areas of the body specifically affected by pregnancy. These are the areas around the breasts, abdomen, hips, and buttocks. Again, this is only a general term for body contouring reserved for those who have completed one or more pregnancies.
Will There Be A Lot Of Scarring after body contouring?
In general, body contouring procedures will result in scarring. Most patients report that the scarring is not a primary worry since the benefits of this life-changing surgery are so significant. An experienced plastic surgeon will make every effort to minimize the scars by carefully placing the incisions inconspicuously. Post-surgery care is also very important, and topical creams may be prescribed to help in the healing process. Over time, the scars will lighten and blend in with the patient's natural skin tone.
Related Procedures
Related Posts