Our board-certified plastic surgeon, Dr. Christopher Khorsandi, offers surgical options for women and men who would like to enlarge the size of their buttocks with silicone implants. This is a synthetic buttock augmentation technique Dr. Khorsandi can recommend when a candidate (with very little body fat) comes into his Las Vegas, NV practice for a consultation. Known also as gluteal implants or gluteal augmentation, Dr. Khorsandi can place silicone implants into each buttock to redefine curves in the silhouette, and the size and shape of each buttock. At VIP Plastic Surgery, we provide natural-looking results for men and women.
If you would like to be considered for plastic surgery for butt implants, Dr. Khorsandi will meet with you privately to assess your eligibility. Silicone butt implants are safe and will look and feel natural when placed by our experienced buttock implant surgeon. Call and schedule an appointment with one of our patient care coordinators at VIP Plastic Surgery. If you have questions or concerns during the call, please ask. We look forward to meeting you and addressing your cosmetic concerns.
Who is a Candidate for Butt Implants?
Men and women all around Las Vegas, NV, meet often with Dr. Khorsandi to gain more information about gluteoplasty. Ideal butt augmentation candidates meet the following criteria:
Are in overall good health
Have outstanding skin elasticity
Wish for a more curvaceous or larger buttocks
Have decreased fullness because of extreme weight loss or increased age
Are not ideal candidates for fat grafting surgery
Butt Implants Reviews
"Best Breast Augmentation. Henderson, NV - My experience with Dr. Khorsandi @ VIP Plastic Surgery has been amazing! Cecilia was there for me to make the process easier & the team is so sweet. I started with little mosquito bites & now my boobs look amazing. I'm excited to go back & get a Brazilian Butt Lift:) thank u Dr. K!"
- S. /
RealSelf /
Jul 02, 2015
"Best Decision - Las Vegas, NV - Throughout college and graduate school, I slowly stopped caring about my body image and health in general and gained a lot of weight. Because of my busy schedule, it is hard to work out to loose all of the weight. I have always wanted a nice butt but with my schedule, it is quite impossible to spend all that time in the gym. As a result, I researched plastic surgeons to help give me a fresh start. Luckily, I found Dr. Khorsandi who recommended and did my gluteal augmentation. Though there was pain involved, it was all worth it. The staff and practice manager, Catherine, were incredibly kind to me and made sure I felt comfortable. I now walk with confidence because of my new slimmer figure and toned butt. My figure looks natural and the scars are minimal. The results are so great – I highly recommend Dr. Khorsandi!"
- A. /
RealSelf /
Oct 14, 2015
"I had a couple procedures done at Dr. Khorsandi office and hands down one of the best doctor! The staff and Catherine is so genuinely Sweet. They are very hospitable, they go out of there way to make sure if I'm doing okay and always take care of my needs. My procedure turned out amazing and I'm healing very nicely. Dr. Khorsandi did a beautiful job on my butt augmentation. I mean it is perfect! He has a talent for sure! I always enjoy going to the office because the staff and the doctor always make you feel at home. They truly want to make you happy! The office is beautiful, very clean which is important and they are on top of it. Best staff and doctor hands down in Las Vegas. You will not be unhappy definitely check them out and I guarantee you will be pleased with your results and consultation. Dr. Khorsandi is 100% talented in his work and he was voted one of the best Plastic Surgeon!"
- T.S. /
Yelp /
Dec 31, 2015
"Brazilian Butt Lift - Las Vegas, NV - Dr Chris Korsandi was such Ann amazing dr!! He listened to my concerns and he is so skilled My results are better than I could have even hoped for!!! - - I had a Brazilian butt lift because I have always been insecure about my butt! I have wanted toga be it done for a while, so I finally decided to do it! I am about 3 months post op and I am so happy with the results, it is amazing!! I researched a few other places but I am so happy I chose VIP plastic Surgery!!"
- H. /
RealSelf /
Feb 11, 2016
"This was truly an amazing experience. Dr Khorsdandi is the nicest doctor in town by far and the most talented doctor in all of Vegas! I don't say that lightly either. I've been to many consults prior to choosing VIP Plastic surgery. The front desk are very friendly and the office is EXTREMELY clean and beautiful.Once I met doctor khorsandi I knew I was in the right place. I didn't pick the other 3 doctord I saw in summerlin( I won't name them) bc they really didn't know what I was looking for. You are just a number there and the doctors were so rude. The one doctor was very cheap. I didn't pick him bc I don't believe in picking your doctor based on pricing. You should pick your doctor based on results and bed side manner. This office is very advanced. They have all the newest lasers and machines you could possibly think of. I had a Brazilian butt lift ( bbl) and I amSo so happy with my results. All the lymphatic massages were included in the 15k that I paid. It is WELL worth the price! I am so happy. My friend went here as well for her breast and they look amazing on her. Dr Khorsdandi is a true artist and so professional. He is very very kind as well and so honest on what he thinks you need. He won't sell you on none sense like the rest of the other doctors in town. His practice manager Catherine is sooo sweet. She was there the whole way through to help me with everything from surgery to recovery. She was always so kind to me and so pleasant. This was the best 15k spent! I will be booking for my rhinoplasty for November! I've seen so many of his rhino patients when I was there at the office and they all look amazing! I can't wait for my turn Thank you to dr khorsandi and the VIP team!"
- C.S. /
Google /
Aug 10, 2016
Previous
Next
Once it has been determined that you are a candidate for butt implants, then Dr. Khorsandi will create a personalized treatment plan just for you. There will be a fitting for your butt implants as well. He will also determine the depth of your implant placement before surgery, and help you decide if you would like the implant placed under, above, or within your gluteal muscles. We can talk you through the pros and cons of each technique.
In an outpatient setting and under anesthesia, Dr. Khorsandi will begin the surgery while you lie on your stomach in a prone position. An incision will be made into the natural vertical crease of your bottom for the implant to be put into position. If you decided to have intramuscular placement, then Dr. Khorsandi will create a pocket within the muscles for the implant. Incisions will be closed after the implant is securely positioned. You will be taken into recovery for our post-op nursing team to take care of you until you awaken. Dr. Khorsandi will make sure that it is safe for you to be discharged and recover at home.
After Butt Implant Surgery
Recovery after silicone implant placement may take several weeks, depending on how the gluteal implants were placed. You will have swelling for up to 2 – 3 weeks after surgery. We ask that you refrain from putting your weight on your buttocks for this time period. Our team at VIP Plastic Surgery can teach you how to sit by distributing your weight onto your thighs. This way, you will not compromise your new implants, incisions, or bottom shape. You should also not sleep on your back until Dr. Khorsandi releases you to do so. Incision care will also be important even if the incision is concealed between your cheeks. If at any time you have questions or concerns about your surgical site, please reach out to our practice. You will also have several follow-up appointments with Dr. Khorsandi. He usually releases his patients to return to their normal routine within two weeks and six weeks post-op for exercise.
Should I ask for implants or a fat transfer to enhance my buttocks?
We recommend that you have an open mind about how to enlarge your bottom with plastic surgery. Your body will be the indicator of which techniques are suitable for you. Men and women with very little fat tissue on their body will probably not make great candidates for a fat transfer. You also have to take into consideration how much time you have for recovery, if you want to have combined surgeries, or if you want to care for multiple surgical sites. Dr. Khorsandi will talk you through the pros and cons of each surgery and help you figure out what will be best for you in the long run.
Can I sit on my buttocks after a butt implant surgery?
It is really important that you follow Dr. Khorsandi's guidelines for sitting. You may want to invest in an orthopedic donut cushion/pillow to manage your pain once you are allowed to sit down as normal. The implants will be placed on the upper section of your buttocks, and you will learn how to sit appropriately by placing your weight on more of the lower buttocks and thighs instead.

If I gain weight after a butt implant surgery, will it impact my implants?
Not maintaining your pre-operative weight will change the look and feel of your plastic surgery results. Any significant weight gain or loss (no more than 20 pounds in either direction) after a cosmetic buttocks surgery may compromise the surgical results. It is best to maintain a healthy lifestyle with a healthy diet and regular exercise to ensure the aesthetics of this procedure.
On average, butt implants will cost around $9,000 depending on the techniques used. Considerations will include the cost of the implants themselves, as well as liposuction.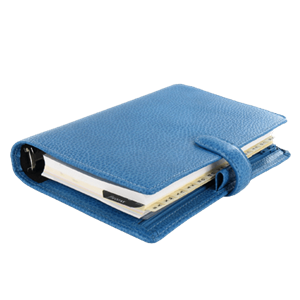 Plan Your Procedure
Average Cost

$13,800

-

$16,200

Recovery Time

6-8 Weeks

Average Procedure Time

2-4 Hours

Post-op Follow-up

1 Week

Procedure Recovery Location

Out-Patient
Contact Us
Dr. Khorsandi is one of the best buttock implant surgeons in Las Vegas, NV. He will provide you with a surgical plan that will meet your aesthetic goals while maintaining your health and safety. To get started, we ask that you request a consultation at VIP Plastic Surgery. With butt implants, you can enjoy new curves and a shapelier bottom created by Dr. Khorsandi.
Related Procedures
Related Posts