What Is Breast Augmentation?
Breast augmentation with breast implants is a popular aesthetic procedure at VIP Plastic Surgery in Las Vegas, NV that adds volume to breasts, resulting in a fuller look. Our board-certified plastic surgeon, Dr. Christopher Khorsandi, provides women with synthetic breast implant placement to beautify a breast's shape, size, and symmetry with a natural-looking outcome. Dr. Khorsandi is highly educated, experienced, and skilled in implementing saline or silicone breast implants as he performs many breast augmentations every year. During your consultation at VIP Plastic Surgery, he will thoroughly assess your current breast size in relation to your body frame and proportions. Dr. Khorsandi will tailor a surgical plan for you at VIP Plastic Surgery with safe breast augmentation options.
Breast Augmentation Reviews
"Great surgeon. Caring, honest, professional. I had my carpal tunnel done, and then my breasts done by Dr. Khorsandi. We went to full C cup and they are spectacular. Can't even see the scar! Would recommend him to anyone :-)"
- T.N. /
Office Visit /
Aug 29, 2011
"I had a breast augmentation done with Dr. Khorsandi. Its been 9 months and my breast look and feel amazing! My results are so natural, just like I wanted. My pre op & post op experience was top of the line! They really do give every one of their costumers VIP experience. Dr. K was very helpful through out it all, he answered every question I had and explained everything throughly. I'm constantly referring people to him because in all honesty, he really IS the BEST OF LAS VEGAS. I work in an industry where Plastic Surgery is very common, and all I can say is results speak for themselves."
- A.R. /
Yelp /
Jun 02, 2014
"I had my breast done with Dr. Khorsandi 6 months ago, and I couldn't be happier he exceeded my expectations I love the size the feel and how natural they look ! I get so many compliments on my breast all of my friends love how they turned out. From my first visit to my surgery day he was amazing answered all of my questions took his time with everything and watched over my recovery , couldn't have asked for a better doctor. I deff recommend him and will keep on going to him for any other procedures I might want."
- P.R. /
Yelp /
Jun 02, 2014
"My experience at VIP plastic surgery was amazing. I has a breast augmentation about 2 and half months ago already and I am in love with my results. Dr. khorsandi and his staff make you feel very welcome. Doctor also know exactly what he's doing and how to explain everything very clear. Questions after question I would ask at first was answered very appropriately. ActIons speak louder than words and when I saw all. His work that was done, I was like this is a definite must. I did research after research to find the PERFECT DOCTOR and I sure found him alright. With my breast augmentation he had a recommended a size smaller than which I wanted and he of course did the size I wanted with no hesitation. I definitely would recommend Dr. Khorsandi in a heart beat with no hesitation."
- R.R. /
Yelp /
Jun 04, 2014
"Im definitely happy with the experience I had with Dr.Khorsandi. He gave me what I always wanted, my Breast Augmentation. He is the BEST, professional, attentive, and he knew exactly what I wanted. He is the only plastic surgeon that I trust. I definitely recommend him if you are looking for great results."
- D.M. /
Yelp /
Jun 13, 2014
Previous
Next
What To Expect Before a Breast Augmentation
During a breast augmentation consultation, Dr. Khorsandi sits with his patients to communicate various aspects of the procedure. His primary goal is to meet the aesthetic needs of his patients and put them at ease prior to going into the operating room. We will take a "before" picture at the consultation appointment. Dr. Khorsandi has access to Vectra 3D imaging technology to assist patients in visualizing what the augmentation outcomes may look like after surgery. Vectra 3D is an advanced imaging system that takes a digital, 3D image (with a very high resolution). Dr. Khorsandi can digitally manipulate the images with you while discussing your treatment planning at the same time. Vectra 3D technology is very helpful for many of our breast augmentation patients.
Read The VIP Section For More
We have more for you to learn about our approach to breast augmentation on our blog at VIP Plastic Surgery. Here are a few links to get you started:
Breast Augmentation Benefits
The primary goal of breast augmentation surgery is to increase the size of the breasts using either breast implants or a fat transfer from one area of the patient's body to the breasts. Dr. Khorsandi will evaluate each patient's desires, body shape, and health history to help determine the implant size and surgical technique that will yield the most optimal results.
Having one breast larger than the other (also known as breast asymmetry) is a very common breast attribute that can be easily remedied with a method of breast augmentation. A larger implant may be inserted into the smaller breast to produce a balanced result. Since saline implants are filled after they are placed within each breast, the volume can be adjusted easily during surgery.
Breast implants can give the breasts a more youthful appearance with fullness but also with newly positioned nipples. If sagging in the breast detracts from the look of the breasts, Dr. Khorsandi may recommend a breast augmentation combined with a breast lift to alter the position of the nipple. This provides a lifted appearance to the breasts. Many women (who have given birth) choose breast augmentation with a lift to counteract the volume loss and sagging that often result from pregnancy and breastfeeding.
Breast Augmentation Techniques
A breast augmentation surgery is an out-patient surgery under general anesthesia. Incision type and implant placement location are decisions that are made ahead of surgery. There are several standard incision approaches for breast implants. The most common is known as an inframammary incision, which is an incision near the breast fold. A transaxillary incision is made in the natural fold of the underarm. A periareolar incision is made where the border of the areola and regular breast skin meet.
Once the anesthesia is administered, an incision is created and then the implant will be placed into its position. There are two methods that may be applied for implant placement (based on your body type, implant size, and lifestyle). These include either under the pectoral muscle or submammary/subglandular placement (over/under the pec muscle). Where to insert the implant (through the armpit, belly button, nipple, or incision) depends on varying factors, including the overall type and size of the implant and the expertise of Dr. Khorsandi. Regardless of the incision, scarring is usually minimal.
Breast Augmentation Recovery
The recovery timeframe for breast implants surgery will be different for each patient; however, most patients will probably be well enough to resume day-to-day activities in about a week. Dr. Khorsandi will provide a prescription-strength pain reliever to manage discomfort and an antibiotic to ward off infection after surgery. Patients who have experienced a breast implant procedure say it feels much like how a sore, pulled muscle feels after strenuous exercise. Inflammation may be present for three weeks. Dr. Khorsandi will follow up with your care and likely release you to do exercise in 2 – 6 weeks. In the meantime, it is best to refrain from lifting, pulling, or pushing heavy items with the upper body. The newly augmented breasts will settle into their new position in a few months, which is when final results are noticeable.
Expected Breast Augmentation Costs
Breast augmentation costs at VIP Plastic Surgery will depend on the type of implants that will be used. The average fee for breast augmentation with saline implants runs about $6,500. Add $1,000 or more when choosing breast augmentation with silicone implants. Any additional cosmetic procedures will add to the fees.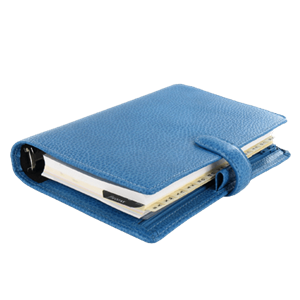 Plan Your Procedure
Average Cost

$7,950

-

$9,950

Recovery Time

6-8 weeks

Average Procedure Time

1-2 Hours

Post-op Follow-up

1 Week

Procedure Recovery Location

Out-Patient
Contact Us
How do I prepare for Breast Augmentation surgery?
Patients who smoke should stop using tobacco products at least 3 – 4 weeks before surgery. It is also necessary to discontinue taking anti-inflammatory medications about a month before breast augmentation surgery. Normal exercise and everyday routines can continue until the time of your surgery. Additional preoperative instructions will be given to you during your initial consultation and treatment planning sessions.
Do Breast implants help with sagging?
Having an implant placed in your breast does not guarantee a lifted breast appearance. A breast lift (a surgical excision of excess skin and tightening of the muscles in the chest) can dramatically enhance the appearance of aging breast skin. Of course, during your augmentation surgery, Dr. Khorandi will place your implants in a position that prevents some breast sagging, but it will not correct it. We ask that you also remember that your breast skin will continue to age. A breast lift surgery can address sagging skin in the future if needed.
What are the alternatives to Breast Augmentation?
You do have an alternative to breast implant placement. A fat transfer to the breast to increase fullness can replace a synthetic implant placement. We offer autologous tissue transfers to the breast as an alternative to saline or silicone breast implants. A fat transfer involves several steps and a combination of plastic surgeries. A form of liposuction is performed on an area ample with fatty tissues, such as the abdomen, back, or thighs. The fat is then purified and made ready for reinjection into the breast. Dr. Khorsandi will fill the breasts until the desired volume is reached.
What is Postoperative Massage?
Why do you need a postoperative massage? Breasts massages are an important part of the recovery process because they help keep implants soft and loose in the muscle pocket. Once your breast pain and soreness begins to go away, you should massage your breasts at least three times a day. Massages should continue for approximately 3 – 4 months.
What About Breast Implant Ruptures?
When a breast implant ruptures, a patient with a saline implant will notice the change right away. Saltwater in the saline implant will leak out, which is safe for the body to reabsorb. The breast will deflate and become smaller than the other breast. This necessitates a breast revision surgery of the ruptured implant for a renewed appearance of the breast. When a silicone implant ruptures, it can be difficult to determine if a true rupture has happened. Dr. Khorsandi usually orders an ultrasound or MRI to see if the implant is intact or if surgery is needed to replace the implant.
To prevent future implant ruptures, there are newer generations of silicone gel implants available for our patients. These implants are filled with a cohesive gel, such as Allergan 410 or the Sientra shaped implants, which offers less chance for leakage.
Related Procedures
Related Posts