What is a Breast Reduction?
Breast reduction is a cosmetic surgery procedure to reduce the size of the breasts. The procedure can be performed with a number of different techniques, each designed to optimize results for the individual patient. The general idea is to remove excess breast tissue and reshape the breast into a natural form. Las Vegas, NV board-certified plastic surgeon, Dr. Christopher Khorsandi, offers breast reduction surgery for patients who have heavy, large breasts. This surgery can greatly improve their quality of life and allow them to become more mobile, wear tighter fitting clothing, and feel confident and self-assured.
Is Breast Reduction For Me?
Breast reduction surgery is performed for both medical and cosmetic reasons. The goal is to create a smaller, more pleasing shape. A woman may choose to undergo breast reduction surgery for a variety of reasons. These include chronic back and neck pain, hygiene or self-consciousness about body image. Some women also suffer from painful rashes that develop under the breasts. Many of these patients have tried unsuccessfully to reduce their discomfort with pain medications, physical therapy, and special bras. If the breasts are too large, a surgical reduction is often the only way to alleviate symptoms.
Your Initial Consultation
The breast reduction consultation with Dr. Khorsandi will take approximately 45 minutes, and will require a detailed history and physical exam. Dr. Khorsandi will address how the breasts have affected the quality of life for the patient, and goals for surgery will be discussed. During this exam, Dr. Khorsandi will perform the following:
Current cup size will be recorded.
The width of the breasts will be measured.
The skin will be examined for scars or stretch marks.
The size, shape and position of the nipple will be noted.
The breasts will be examined for any masses or irregularities.
The amount of tissue to be removed will be assessed.
Photographs will be taken to help document the process.
Breast Reduction Reviews
"I was always interested in breast implants but could never find the right doctor that I felt comfortable with. I did more research, and when I came across Dr. Khorsandi's website and read the "about me" I had a good feeling. I booked my consultation and everything went wonderful. He is very compassionate and attentive which a lot of doctors aren't. I got my picture taken with the 3D Vectra machine and I was able to see myself with the exact size implant that I wanted. I decided to go with the new "gummy bear" implant; Natrelle 410, because it has a natural tear drop breast shape. He answered all my questions thoroughly and really took his time making sure that I was completely happy. On the day of surgery his bedside manner was impeccable and he did an excellent job making me feel comfortable and ensured me that everything was going to be ok (I've had surgery before, and naturally was a little nervous). I couldn't be happier with my results, and my new breasts are amazing! I'm so glad that I waited to find Dr. Khorsandi and didn't rush into a procedure with a different doctor that I didn't feel comfortable with. I highly recommend Dr. Khorsandi and his practice, he truly is a great surgeon. It's been two years since my surgery and everything is still amazing!"
- V.L. /
Yelp /
Jul 15, 2015
"26 Year Old Petite Female Ready for Change - Las Vegas, NV - very cozy and calm - - I chose to see Dr. Khorsandi because I love his portfolio. It amazes me how you can tell the difference between each surgeons work. After finding his website, I went to town doing a background check on him. It seemed to me that Dr. Khorsandi is VERY caring with his patients, so I went to see him.I am one to keep my guard up when it comes to shopping around for ANYTHING. But immediately, Dr Khorsandi broke down that wall. His presence is so calm and comforting. He was very knowledgeable and I felt he was very genuine. I did not feel rushed at all during consultation, he answered every single question with confidence and if he was not comfortable with doing something you ask, he would tell you. He made me feel very comfortable.I was so set on smaller implants for years that I've been considering getting my breast done. I did not want the big gross bowling balls stuck on a wall look. But on the 3-D Vectra system he uses to visualize your results (very accurate btw) I loved the way I looked with bigger implants and I was sure Dr. Khorsandi was the one to do that for me. I was sure he would make bigger implants look very good. We agreed on 400cc silcone gel implants under the muscle. We also agreed on Liposuction the same day.Catherine, his assistant/consultant is a doll inside and out. I knew I was making the right choice because she looked very good. I do believe having a decent looking staff working with a cosmetic surgeon is a big must. Would you go under the knife with a surgeon who had a physically unkept staff working with him? I wouldn't! She gave me her cell phone number to text/call anytime I had a question or concerned- and I mean ANYTIME. She answered every question/concern in a timely matter and I was assured I was in the right hands.Day of surgery, while he was marking me up, I can tell he was really into what he does- anyone who is passionate about what they do for a living is good at it, and that he was. I was surprised at the extra mile he went to make me look good. I was expecting to be a nervous wreck day of surgery but nope! I was totally at ease knowing I was in the hands of Dr. Khorsandi.Here I am a week later, still very sore but very worth it. Even though I am still swelling a bit but I can tell I have a flat stomach from the lipo, very excited about that. My breast look awesome too, I'm very happy with the results. I'm usually not a fan of the fake porn star breast look and even though I went bigger than intended, my breast implants look really good. I have had so many compliments on them and they only get better as time goes by (they haven't dropped yet) I can't wait until they settle in a little more- esp since they look so good even after only a week later! I will keep posted.I hope its not so weird I posted a full nude pic with my face....but this is me after lipo and boobs."
- J. /
RealSelf /
Jan 09, 2014
"23 Year Old with New Boobs! - Las Vegas, NV - After having my son, my breast were totally saggy and deflated looking I was so insecure with them. I knew 4 girls who got their breast done by dr.khorsandi and I absolutely loved them! They all looked exactly what I was looking for in Breast implants. At the consultation dr. Khorsandi was SO nice, polite and patient with me. He answered all my questions and concerns and made me realize he was the only dr I wanted to go with! I was able to see what my boobs would look like with different implants and sizes in 3d from dr. Khorsandis computer. The day of my surgery he made me feel so comfortable and assured me I was going to be ok. I'm two weeks post op now and I am sooo obsessed with how my boobs look! Im able to confidently go out in cute little tops now and not feel embarrassed. I've gotten so many compliments already! The staff at VIP Plastic Surgery were ALL so very kind to me, Catherine was amazing and was always available to answer every single question I had before and after surgery! Dr. Khorsandi is truly amazing at what he does!!!!"
- R. /
RealSelf /
Jun 18, 2014
"I had breast implants with Dr. Khorsandi they guided me threw the process, staff was very efficient they answered all my questions and talked to me about my concerns. Soon I will be going back for more procedures"
- L.M. /
Yelp /
Sep 10, 2015
"I absolutely love everything about my experience with Dr Khorsandi and VIP Platic Surgery. I came in for breast implants, but would recommend him for anything. Everyone is so kind and they even squeezed me in the week after my initial consultation. If I could give more than 5 stars I would!!!!"
- N.S. /
Google /
Sep 23, 2015
Previous
Next
There are several different approaches to breast reduction surgery. While the technique used may vary, each surgery will involve both skin and tissue reduction. The pattern of skin removal and tissue reduction will be determined based on the amount and size of breast tissue to be removed. Techniques include vertical breast reduction, wise pattern rest reduction, and breast reduction using liposuction.
Vertical Pattern Reduction
Women who have a small to moderate amount of excess breast tissue may benefit from having a vertical scar breast reduction. In this type of surgery, the incision is made around the nipple and down the central part of the breast. Through this incision the breast tissue in the middle of the breast is removed and the excess skin is removed to tighten the breast envelope. This type of reduction is sometimes referred to as having a lollipop type scar because the incision goes around the nipple and down. The advantage to this type of surgery is that it eliminates the scar that goes horizontally underneath the breast. Not all patients are candidates for the vertical pattern breast reduction. Patients with large to extremely large breasts will need to have a wise pattern breast reduction.
The Wise pattern is one of the oldest types of breast reductions performed. The scar is in the form of an anchor in which there is an incision made around the nipple, down the central part of the breast and across from side to side underneath the breast. The name, Wise pattern, comes from the surgeon who developed the technique many years ago and the technique has stood the test of time. The reduction allows for strong lifting of the breast tissue with reduction of both the skin and excess breast mass.
Liposuction is a relatively newer technique for breast reduction, which uses smaller incisions, and the tumescent liposuction technique to remove the fatty parts of the breast tissue without the need for significant lifting. This technique can be used in both men and women. Patients with good skin tone and elasticity can expect contracture of the breast tissue after liposuction. This technique is reserved for only select female patients who are candidates based on slightly oversized breasts and good skin quality. In men, liposuction is often combined with glandular excision to remove hard glandular tissue characteristic of gynecomastia.
Breast reduction surgery is performed as an outpatient procedure under general anesthesia. The surgery usually takes about 2 to 4 hours. During the recovery, the breast may initially appear to be very constricted and either cone shaped or high. This is a normal part of the postoperative process and the breasts will settle over the course of the next 3 to 4 weeks. The scars will soften over the course of 6-8 months. Many women often comment on the immediate relief that they experience from back and neck pain following breast reduction surgery. Furthermore, patients benefit from improved self-esteem with the ability to wear normal clothing appropriate for their body type.
The average cost for breast reduction surgery is $8500. Patients with larger breasts have tendencies to experience physical problems, which sometimes allows this surgery to be covered by medical insurance. In order to apply for insurance coverage, Dr. Khorsandi will write a letter to your insurance carrier requesting preauthorization. This will require your medical history, as well as details that are relevant to the surgical case. Photographs of the breasts are helpful for obtaining approval and may be included with permission. It often takes several weeks and up to several months to obtain authorization from the insurance carrier.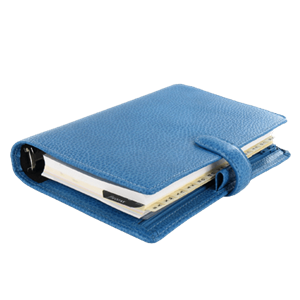 Plan Your Procedure
Average Cost

$13,800

-

$13,800

Recovery Time

6-8 Weeks

Average Procedure Time

2-4 Hours

Post-op Follow-up

1 Week

Procedure Recovery Location

Out-Patient
Contact Us
Breast reduction is a long-term solution for patients who are affected with excessively large breasts. In cases when there is significant weight gain, the results may be compromised just like any cosmetic procedure that modifies body shape. Naturally, aging and gravity will take their toll over time and will still affect the breasts with or without the reduction. It is important to maintain a good health routine so that the enhancement lasts for a long time.
For women with larger breasts, the areola is also excessively large. In a breast reduction surgery, an areola reduction is also considered. As an incision is made surrounding the areola, the excess skin will also be trimmed so that it is proportional to the breasts' new shape.
This varies depending on the doctor's initial evaluation and the patient's preference. Often, the reduction results in a cup or two smaller from the original breast size.
With any procedure incisions will heal with varying degree of scar tissue. Generally the scarring around the breast is minimal and several steps can be taken to help improve the appearance of scars. Dr. Khorsandi recommends silicone sheeting be applied to the incisions once the incisions have fully healed, approximately 10 the 14 days after surgery. It is especially important to avoid tanning and prolonged sun exposure to the scars for at least six months postoperatively. T-shirts and bathing suits provide some protection however if you plan on being in the sun Dr. Khorsandi recommends barrier protection or titanium oxide sunblock that provides complete protection to the incisions. In this way you allow your incisions to heal with the least amount of discoloration.
Related Procedures
Related Posts