A facelift is used to enhance the face to provide a more youthful appearance. As we age, exposure to the sun, the pull of gravity, and the motions of our facial expressions can cause lines, folds, and sagging skin as our skin loses its elasticity. This procedure can considerably lessen the appearance of some of these effects. Facelifts typically involve the removal of excess skin and tightening of tissues, resulting in firmer, smoother facial skin. At VIP Plastic Surgery, our board-certified plastic surgeon, Dr. Christopher Khorsandi, uses an artistic approach for each facelift, giving Las Vegas, NV men and women the youthful appearance they so desire.
Facelift Reviews
"I had many diff consultations prior to finding VIP PLASTIC SURGERY. I can't say enough about the doctor and his staff, especially his manager. Dr. Khorsandi did my face lift, eyes surgery, neck lift and fat grafting. I loved the 3d Vectra Imaging that he has at the office. I was able to see what I would look like after surgery and that made me feel very comfortable with my decision. His skills speaks for itself. He is caring and Catherine gave me the best customer service! I highly recommend this practice to anyone. I went to 3 other doctors and they do not compare to VIP PLASTIC SURGERY."
- S.S. /
Yelp /
Jun 25, 2014
"January 28th, 2015. I went in to VIP Plastic Surgery to get Ulthera done on the lower half of my face and neck. The procedure was done by Dr. Khorsandi himself, I felt minimal discomfort while he was doing the procedure. At every moment he would ask how I was feeling to make sure I was comfortable. This procedure required no down time I returned to work the next day. i know it Usually takes a couple months to see the full results, but I am very please with all of Dr. Khorsandi's work."
- 4. /
RealSelf /
Feb 07, 2015
"For the past few years, I have felt that my skin has become saggier with age. I wanted to tighten my skin but I have a low pain tolerance. After extensive research, I am glad that I found Dr. Khorsandi. I got the Ulthera treatment for my face and neck. The pain was tolerable and the results are extraordinary. One of the best parts about this experience is that Dr. Khorsandi and his staff told me in detail what to expect and were very caring and kind to me. He is definitely the best and I look forward to doing other treatments with him in the future."
- K. /
RealSelf /
Jan 22, 2015
"Dr. Khorsandi did my 50 year overhaul two years ago. I still look great and it doesn't look like I've aged one bit. I came in recently and started doing the Clear and Brilliant laser for my arms and hands. Clearing up all those pesky sun spots. I couldn't ask for a better doctor to take care of me. I highly recommend his office and Dr. Khorsandi"
- M. /
Vitals /
Oct 16, 2014
"I recently had my facelift with VIP plastic surgery and couldn't be happier. I am now 5 week out. From day one I was treated like a VIP. His results are fantastic and I can't wait to refer everyone I know to him. My husband has carpal tunnel and I just learned that Dr. Khorsandi is also trained to perform hand surgery. This was a very great experience. Thank you doctor and Catherine for taking years off my face. I look refresh and not over done."
- A. /
Vitals /
Sep 22, 2013
Previous
Next
What Types of Facelifts Are Offered?
There are many techniques — both surgical and nonsurgical — for a facelift that can be performed by Dr. Khorsandi. During your consultation, he will listen to your unique concerns and goals before recommending one of the following types of facelifts:
Surgical Techniques
Traditional facelift
Short scar facelift
SMAS facelift
Mid-facelift
Nonsurgical Techniques
Thread lift
Liquid facelift
This technique is usually performed using an endoscopic approach. It addresses the face as a whole using multiple incisions that range from the forehead to behind the ears. This surgery is reserved for older patients and can yield dramatic results.
Short Scar (MACS) Facelift
This facelift treats sagging skin through a smaller incision, usually behind the ear and just up along the hairline. It is best suited to resolve moderate cases of sagging.
SMAS is the superficial musculoaponeurotic system, which is a muscle complex that is primarily active when it comes to facial expression. This particular facelift is considered the standard and involves lengthy incisions on the side of the face, from the temple to the lower hairline behind the ear. During this approach, the SMAS muscles are manipulated. This is another procedure reserved for older patients with severe sagging.
The sagging of the cheeks becomes emphasized as a person gets older, resulting in a look that is old and tired. A mid-facelift is also known as a cheek lift. This lift provides volume and corrects a sagging cheek. In recent years, the approach to correct this common cosmetic issue has become less invasive with the trend of endoscopy.
A "liquid facelift" is a nonsurgical alternative to facelift surgery. The procedure uses a combination of nonsurgical skin rejuvenation techniques, such as BOTOX, fillers, chemical peels, and laser treatments, that lift the skin, add volume, and create a brighter, younger appearance.
A thread lift (also referred to as a feather lift) uses a hollow needle that inserts a "feather-like" thread under the skin, starting near the cheekbone. Because a needle is used, the incisions are minimal. Once in place, the skin along the eyes, neck, brow, or lip is adjusted and tightened. On average, 3 – 4 threads are used to lift moderately sagging skin.
How Is a Facelift Performed?
A facelift involves making incisions in the hairline near the ear. This placement makes the incisions — and subsequent scarring — much less visible. The skin will be lifted and repositioned while excess skin will be trimmed. Dr. Khorsandi will use the best techniques suited for each surgical case and desired outcome. In addition to skin tightening, he may also remove or reposition excess fat and tighten the muscles in the area.
What Is the Recovery Process From a Facelift?
There are several stages to facelift recovery. Initially, patients will spend 24 – 48 hours in an aftercare facility for observation. Recovery can vary based upon the technique used and the overall age and health of the patient. Most patients can expect the following during recovery:
An improvement in appearance after 7 – 10 days
Healing of facial bruises and swelling after 10 – 15 days
A feeling of facial tightness that may last for 30 days
The incisions sites may take 12 – 18 months to heal and have a chance of some slight scarring
How Much Does a Facelift Cost?
Depending on the technique used and the invasiveness of the surgery, the fees vary. On average, a facelift typically costs $10,000. The more complex procedures can go as high as $14,000.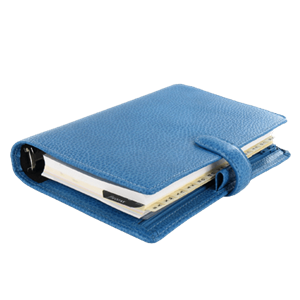 Plan Your Procedure
Average Cost

$6,500

-

$16,200

Recovery Time

6-8 Weeks

Average Procedure Time

3-4 Hours

Post-op Follow-up

1 Week

Procedure Recovery Location

In & Out-Patient
Contact Us
Will A Facelift Look Fake?
In the days immediately following facelift surgery, the patient's skin will feel tight and pulled. These are some short-term effects and will subside on their own. It's important to find a reputable surgeon skilled in facial surgery. Dr. Khorsandi will make every effort to work within the confines of the patient's bone, skin, and muscle structures so a younger, more natural look can result.
Does a Facelift Cause Any Visible Scars?
Facelifts do require long incisions. However, in almost all cases, these scars are well hidden as they fall just along the hairline and around the ears in the natural folds of the scalp. In most cases, the scars should be barely visible to the naked eye.
What Is the Best Age to Receive a Facelift?
The common age range for patients who undergo a facelift is between 50 – 70. It is safe to say most patients will look 5 – 10 years younger following a facelift procedure. Younger patients (40 – 50 years old) generally have stronger skin elasticity so their results may last longer than those of someone older. However, older patients may have results that appear more dramatic, and for them, this can be very worthwhile. Patients should think of a facelift as a process to turn back the aging clock. You will still age, but you will appear a few years younger.
Is There a NonSurgical Alternative to a Facelift?
BOTOX®, injectable fillers, microdermabrasion, and chemical peels are examples of some nonsurgical procedures that can assist in smoothing out wrinkles, improving fine lines, and adding facial volume. These procedures also help to even out skin tone. However, these are treatments that will only affect the skin's surface. Patients with loose skin, drooping jowls, or a sagging neck will need to consider surgery if they want these features improved.
Related Procedures
Related Posts