Ear reshaping surgery, a procedure officially called otoplasty, is sometimes needed to reduce the size, shape and general proportion of the ears for a better appearance. Otoplasty can also correct defects that are present from birth and problems caused by injury to the ears. Also sometimes referred to as ear pinning, this surgery helps to remove tissue and cartilage from the ear to mold it into a more refined and attractive shape. Las Vegas, NV area men and women, who are unhappy with the appearance of their ears or who need reconstruction of an ear, can benefit from this surgery. Our board-certified plastic surgeon, Dr. Christopher Khorsandi, believes this surgery can be particularly important for children with large or protruding ears, who get teased for their appearance. He performs this procedure for patients as young as five years of age.
What Are The Benefits Of Ear Surgery (Otoplasty)?
A personalized ear surgery plan created by Dr. Khorsandi at VIP Plastic Surgery in Las Vegas, NV, has a number of aesthetic and functional benefits, including:
Addressing a full range of ear issues
Repositioning the ears to lay more flatly against the head
Reducing the size of prominently large ears
Fixing congenital abnormalities
Providing balance and harmony to the ears' appearance
Restoring and improving self-confidence
Ear surgery is safe and effective
Can be performed on children as young as five
Reviews
"So I am updating my review and I'm still giving everyone a 5+ star rating! I did the fraxel on Monday and it's Sunday evening and yes I am still pink but the results are amazing! My hyper pigmentation and most of my texture is gone! I also received a chin implant with Dr K on Wednesday so I'm still swollen with that but I know I'm going to love the result of that as well! Again I need to give a shout put to Mel for being a beast with a laser! She is my go to when it comes to my aesthetic needs and also Dr K for giving me confidence with my profile. I just wish the swelling would go down faster! lol damn lack of patience. Well I now have a laundry list of other things I would like to tweak. And I know VIP is the place I can trust and know I'll get the best work done!"
- V.B. /
Yelp /
Feb 18, 2017
"Excellent Dr and Amazing Staff. The true VIP Experience"
- A.D. /
Facebook /
Sep 25, 2021
"I have been seeing Dr. Khorsandi for various procedures since 2016 and he is the most knowledgeable, skillful and trustworthy plastic surgeons in Nevada. He truly cares about his patients and their well-being. Dr. Khorsandi's staff is also very attentive and helpful. Thank you Dr. Khorsandi, you rock! Deborah V. "
- D.V. /
Healthgrades /
Sep 25, 2021
"Minor stomach lipo & Fupa lift - overall, I really recommend VIP! - I figured to leave a good review on here. Because the Doctor is cool & does a good job for real. I was skeptic & scared at first due to lack of 'before & after' photos on the site or any videos, but thankfully, he really is good.I'm 5'3, 114 pounds. I had a minimal fat on my stomach that you could see mainly just when I sat down which is natural but I wanted to get rid of it anyway & Pubic area lift because after 10 pounds of Quarantine 2020 weight loss, that FUPA was just not going away. Dr. Khorsandi did a good job. The scar looked pretty scary at first but in 1 month it just turned into a thin pink line that will eventually fade.I read reviews that people complained that he seemed not very carrying, I must disagree, He's very caring. They are just really busy & have to take patients fast. So with FUPA lift... be prepared to have a brutal discomfort for the first 3-4 days. No pain really, just extreme discomfort, weird unpleasant sensations & slow careful walking. It gets better every 7 days I noticed.Anesthesiologist doctor was really cool too. I had panic attacks before the procedure from being afraid but everything went very well. It felt like I slept for 20 minutes when in reality it was about 2-3 hours. Prices at VIP are better than in stupid LA too. California is obnoxious with pricing! Overall, I really recommend VIP! You will not be disappointed."
- S. /
RealSelf /
Jul 25, 2021
"Best Decision of my Life - I had a rhinoplasty and liposuction on my chin/neck area by Doctor Khorsandi exactly one year ago in July of 2020. I have hated my nose and side profile my ENTIRE life. I would never take pictures of myself looking to the side because I was so embarrassed of it. I finally decided that I needed to do something about it so I came to real self to look at doctors and read reviews. When I came across Doctor Khorsandi I was so impressed with the reviews and before and after photos I booked a consultation. The whole process was so easy and everyone was so nice! Doctor Khorsandi created an image of my nose and how it would turn out and I loved it but the day before my surgery there was something I wanted to change. I was hesitant to call and ask if this was something that I could do because I did not want them to be annoyed that I waited until the last minute, but I did and they were SO understanding. They got me right in and Doctor Khorsandi tweaked the image perfectly and with no complaints that I had been annoying and wanted a change lol. I truly can't fully express in this review how happy I am with how everything turned out. I get so many compliments on my nose…literally just last night at the bar I was approached by a guy who said "I know this is a really random thing to compliment but you have a beautiful nose" and that was not the first time someone randomly approached me and said that since having my surgery. It's the best feeling ever!!! Thanks so much to Dr Khorsandi! If you are thinking about getting this done, do not wait any longer!!"
- S. /
RealSelf /
Jul 15, 2021
Previous
Next
In the cases of protruding ears, the cartilages are reformed and sometimes supported by splints. Soft tissues may also be trimmed away. The incisions are made behind the ear to reveal the ear's confines. The ears will be repositioned by tightening the skin and then sutured. In cases of hidden ears, when cartilages are not fully developed, manipulations may include reshaping the cartilages by pulling or repositioning while splints are placed as supports. Sometimes, tissue grafting is also necessary to render volume.
Otoplasties are performed with general anesthesia in an accredited surgical facility. It takes 1 to 2 hours to complete, and the patient will be sent home for recovery. The ear will be bandaged to keep the new position and shape in place. This also helps so that children cannot touch or play with their ears, which may complicate healing. Activities must be limited, especially within the first week. Scars will remain hidden behind the ears or within the natural folds if the incisions are made in front of the ear.
Ear surgery, depending on the case and location of the procedure, can run between $5,500 (In office) to $6,500 (OR). For more complex cases, these costs may increase. Generally, health insurance does not cover cosmetic procedures such as otoplasty. However, there are rare exemptions especially if trauma occurred or if a birth defect is in question. Ear surgery to correct gaged ear damage is $750 per ear. Virtual consultations are $100 and in-person consults $300 the consult fee goes towards the procedure they are non-refundable.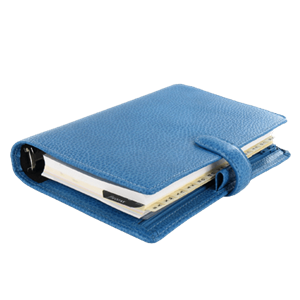 Plan Your Procedure
Average Cost

$3,000

-

$6,000

Recovery Time

2-6 Weeks

Average Procedure Time

45 Min - 2 Hours

Post-op Follow-up

1 Week

Procedure Recovery Location

Out-Patient
Contact Us
The ears typically mature faster than any other part of the body, therefore, at an appropriate age and time when surgical adjustments are made, the results are generally long lasting. Even as the body changes due to age and gravity, the changes to the ear will be minimal and a secondary otoplasty is usually not needed.
On average, 5-6 year olds are ideal candidates for otoplasty as the ear will be already developed and the cartilage and tissues will still be soft, making it easy to reshape. This age is also recommended as it is a time before any schooling, which helps to avoid teasing.
Usually, the condition is symmetrical to both ears. The final shape that the surgery will aim for will depend on the initial structure of the ear and how cartilages are placed. If the procedure is only for one ear, the shape will be patterned after the normally formed ear.
Related Procedures
Related Posts