About Breast Implant Removal
While breast augmentation surgery remains one of the most popular cosmetic surgeries today, there are cases where women will decide that they want or need to have their breast implants removed. Las Vegas, NV board-certified plastic surgeon Dr. Christopher Khorsandi performs breast implant removal surgery and meets with patients to discuss their options. Depending on why breast implant removal is being requested or needed, some revision aspect may be required, such as a breast lift, skin tightening, or a fat transfer to create a normal appearance. The goal during treatment is to attain an aesthetically pleasing, natural-appearing result while at the same time, offering an overall healthy outcome. If you are contemplating going back to your previous breast size, implant removal surgery is an option. We invite you to call VIP Plastic Surgery to learn more.
During your consultation, Dr. Khorsandi will talk with you about what is concerning you and will also provide a full assessment to check for issues or problems concerning the implant. He will also want to understand what type of implant you have and how long you have had them. A customized treatment plan will be created so that the safe removal of the implant can be achieved and a natural look attained. Women who desire to have implants but wish to switch them out during surgery for a new implant (for a new size, shape, or texture) can do so during this surgery.
Breast Implant Removal Reviews
"Dr. Khorsandi is very knowledgeable, he takes the necessary time to devise an effective plan of care for his patients. His work is amazing! I had breast implant revision surgery and he far exceeded my expectations. He corrected the botched work of another surgeon, and produced results that helped restore my confidence. The suture lines are neat, clean and virtually undetectable. He corrected the asymmetry between my breasts by exchanging my implants and fixed my left areola. Thank You!"
- Anonymous /
Healthgrades /
Jul 23, 2017
Previous
Next
Implant removal surgery may be requested for a number of reasons. Some women no longer desire to have implants while others need to have their implants removed in order to correct an issue. Some common reasons why breast implant removal may be necessary include:
Implant rupture
Capsular contracture (excessive scar tissue)
Implant malfunction
Unpleasing aesthetic results, such as bottoming out
Concern over the type of implant used during the original surgery (such as textured implants)
Breast implant illness
At our Las Vegas, NV plastic surgery center, one of the most common reasons for breast implant removal is due to capsular contracture. In addition, the use of textured implants has shown to lead to symptoms associated with breast implant illness, as well as concerns over certain types of cancer.
Concerns with textured breast implants and BIA-ALCL
A textured breast implant is an implant (silicone or saline) that is made with a special coating or texturing layer. The manufacturers of textured implants suggested that the texturing would actually help decrease the incidence of capsular contracture. In recent years, it has been believed that textured implants may actually cause a seroma (or fluid) within the capsule that surrounds the breast implant. This can cause unwanted symptoms in patients and is a reason breast implant removal may be warranted. However, a more recent and troubling concern is that an unfamiliar lymphoma has been associated specifically with textured implants (both saline and silicone) known as Breast Implant-Associated Anaplastic Large Cell Lymphoma (BIA-ALCL). Patients with textured implants may develop this condition, which is not breast cancer but considered a type of non-Hodgkin's lymphoma (cancer of the immune system). To confirm if a patient has BIA-ALCL, the entire capsule is sent for pathology. Dr. Khorsandi will consult with the patient on options for treatment. The good news is that once the capsule is removed, this lymphoma is highly treatable.
During your breast implant removal procedure, the implants are taken out and the scar tissue is addressed. Depending on your specific case, several surgical techniques may be considered, including:
Capsulotomy
This is a procedure in which a portion of the "capsule" is addressed. During a capsulotomy, scar tissue surrounding the breast implant is removed. This technique is commonly performed to correct capsular contracture, which is the most common complication of breast augmentation surgery. The breast implant may be removed or kept in reinserted.
Capsulectomy
For patients experiencing a higher grade of scar tissue (Grade III or Grade IV capsular contracture), surgical removal of the capsule will be needed. During a capsulectomy, the cavity (or "envelope") that surrounds the implant is removed. Once this process is complete, a new implant can be inserted.
En Bloc Capsulectomy
In severe cases of contracture where scar tissue has comprised the integrity of the implant and breast appearance, or if BIA-ALCL is thought to exist, an en bloc capsulectomy will be performed. An en bloc capsulectomy is a dual technique where the breast implant and its surrounding fibrous capsule is removed at the same time (where the term "en bloc" is derived). This approach differs from the other techniques because instead of removing the breast implant and then the capsule, they are removed together. Performing implant removal and the en bloc capsulectomy simultaneously leads to the least amount of contamination to the breast, which minimizes complications.
Subtotal Capsulectomy
After undergoing breast augmentation, your body forms a protective pouch of scar tissue, which helps the implant stay in place. Generally, the scar tissue inside the breast is soft to the touch, but sometimes, the tissue becomes thick and hard. When this happens, it causes tightness, pain, and an abnormal look to the breasts. Dr. Khorsandi performs subtotal capsulectomy to remove the entire implant, pouch, and scar tissue so you can feel more comfortable.
Regardless of the surgical approach, if the implant is removed and a new implant is not being inserted, Dr. Khorsandi will assess how the breasts look and may perform a breast lift with skin removal and skin tightening to create a natural result. If discussed prior, a fat transfer may also be incorporated to help add natural volume back to the breast to help create and improve the overall shape. There are a number of alternatives to consider, and these will all be discussed during your consultation and pre-operative appointments based on your treatment plan.
The recovery period after breast implant removal will vary for every individual, depending on the repair required after the procedure. After surgery, Dr. Khorsandi will provide post-procedure directions and might suggest additional procedures to help eliminate scarring or add additional volume if needed. For the first few weeks, patients may experience swelling and bruising and must restrict strenuous exercise until otherwise permitted. But patients are invited to stand and gradually move around as it will help with blood circulation. Optimal results can normally be observed roughly 4 – 6 months following the operation.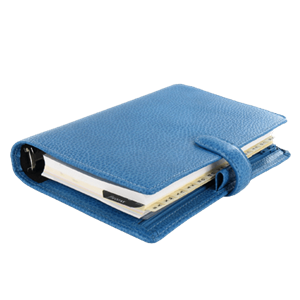 Numerous factors could cause you to be dissatisfied with your current breast implants. Whether they're the wrong texture, shape, or size, Dr. Christopher Khorsandi with VIP Plastic Surgery can help you achieve your goals with breast implant removal. He will be able to assess your breasts, listen to your concerns, and speak with you regarding your choices to renew the appearance and health of your breasts. To get more information, call our Las Vegas, NV plastic surgery center for more information.
Related Procedures
Related Posts