Our Las Vegas, NV board-certified plastic surgeon, Dr. Christopher Khorsandi, provides BOTOX for patients who desire to look younger by softening the appearance of facial wrinkles. Unlike many practitioners, Dr. Khorsandi personally delivers all of his own injections at VIP Plastic Surgery. This allows him to stay in synch with his patients as they age, and understand how to tweak and deliver the medication to create the best outcome each time. BOTOX is derived from Botulinum Toxin Type A (or BTX-A), which blocks the facial nerve endings to temporarily paralyze the muscles, which creates a soft effect on the skin's surface. BOTOX is the best approach to smoothen forehead lines, crow's feet, frown lines or laugh lines. The ideal candidates for this treatment are those who have moderate facial wrinkles and desire a nonsurgical approach to treatment. The result is a rejuvenated appearance that can last up to 3-4 months.
BOTOX® Reviews
"If there was another star I would definitely give it to Dr. Khorsandi and his staff! I had a little bit of fillers done a few years ago and it was soooo painful!! Pretty much scared me off ever getting them done again. But after talking with Dr. Khorsandi and I explained my fears he was very understanding and reassured me that there would not be any pain! Sure enough was no pain at ALL!! Plus the results looked very natural and I looked like I just had gotten some extra rest. Since then I have had Botox and my lips done. ALL very very natural. Dr. Khorsandi will never have you look "unnatural" or "done" he works with your natural beauty! GREAT Doctor and great service. Would recommend over and over again!"
- C.M. /
Yelp /
Jun 01, 2014
"Dr. Khorsandi is amazing! I've visited VIP Plastic Surgery a few times now and I have never left disappointed. The atmosphere is relaxed, but always professional. The staff is enjoyable (and beautiful) and the Dr. Always gives alluring, natural results with injectables. Dr. Khorsandi will have me as a patient for many years to come!"
- S.M. /
Yelp /
Jan 14, 2015
"Dr. Khorsandi is an amazing plastic surgeon! He corrected a terrible over filling I had performed by another doctor, tightened the skin around my eye area and has made me look 100 times better! He truly is a very skilled surgeon that makes a point of listening to you. He is a huge advocate of just making you look the way you should, not pulled or "over done". He is very kind, considerate and down to earth. Now I've found Dr. Khorsandi, I will always use him for routine maintenance, botox and anything else that I need. Thank you again Dr. Khorsandi for making me feel like me again!"
- Anonymous /
RateMDs /
Feb 28, 2015
"As an aging male who works in an industry where visual appearance is highly important, I could not turn away from Dr Khorsandi who came referred to me by literally 7 sources over the course of one month. His credentials coupled with my own research led me to the most gentle, charismatic, and knowledgeable doctor I have ever encountered. His staff at VIP plastic surgery is also impeccable. Everyone is welcoming, and highly skilled. If you are not interested in the very best of everything, look elsewhere, because this doctor only uses the best products and treatments available in the industry. His consultation was very thorough, and the digital 3d imaging was very helpful. Together we were able to visualize the results that he wanted to see on my face over time. I want to add that none of the clients or referral sources that led me to Dr. Khorsandi had anything detectable going on on their faces. As for me, after one clear and brilliant laser treatment, some injectables, and literally the best skin care regimen of products I have ever used, I am very happy with the results in even less than two weeks after the first treatment. I want to add that I like doctor's nip/tuck approach, a more step by step approach with the goal of natural undetectable subtle results. I also enjoy the discreet and exclusive boutique vibe of the office. This doc waves no banners other than his impeccable reputation, golden credentials, and outstanding results that speak for themselves."
- R. /
Vitals /
Dec 13, 2014
"I went for my first time in October to get my lips done and my parenthesis lines done above my mouth. He is amazing!! He does the lip injections himself, which is unheard of as every surgeon makes their nurses do them. I had uneven lips from the last nurse that did them at a different plastic surgeon's office. Not only did he make them even, he made them perfect! Everyone, including girls at work, has commented on my lips saying how perfect they are. Guys don't even notice they are fake, but I constantly get complimented on them. I didn't even think people noticed. He made them a perfect size so they do not even look fake, but they are so symmetrical. This is hard as injections are done judging just with your eye. He is a perfectionist. You can tell he takes his work seriously whether it is a "trivial" lip injection or a major surgery. He took his time too. He also uses a dental block which helps the procedure be painless. I've gone back to him twice for Clear and Brilliant. I have huge pores and it has been my life mission to get rid of them and the blackheads! I went to the first session, and I really didn't think anything of it. Everyone else though seemed to notice! All the girls at work asked me what I did to my face. It looked so clear they said. My friend even thought I did botox. So I went again. I have to say I saw results definitely the second time. I again got tons of compliments asking if I used different make up, or what was I doing differently. I bought skincare products and Latisse from his office as well. Both work amazing. I honestly recommend him 200%!! I couldn't be happier with everything that I have had done! It was 650 for the juvaderm, 550 I believe for the Radiasse. Clear and Brillant first visit is 350, and thereafter they have a special price for a group of sessions."
- J.S. /
Vitals /
Dec 11, 2013
Previous
Next
Tiny doses of BOTOX are injected into the skin where wrinkles are noticeable. It is normally done in the doctor's office and the procedure can last from 15 to 30 minutes. The number of injections and dose amounts administered varies by patient depending on the severity of wrinkles. Patients are first marked with ink prior to the injection so that the practitioner can accurately inject the areas in need of wrinkle softening. This procedure does not create any discomfort other than a normal prick that comes with a small needle. A numbing cream may be applied to help with any discomfort. Patients will be able to go home right after treatment with no downtime from their normal routine.
After treatment, mild swelling and bruising may appear on the injection spots. Patients are advised to limit exercise and to sleep in an upright position the same night as the treatment. The redness and swelling will only last for a few hours, but some patients may experience bruising for several days. There are bruising medications, such as Arnica, that patients can take a week prior to treatment to help minimize bruising. The results from a BOTOX treatment take 5-7 days to appear. When they do, the face will look smoother and brighter, and patients will feel rejuvenated by their fresh appearance.
A syringe of BOTOX averages about $575. Depending on the patient's case, a session may use 1 to 3 syringes, or more. During the initial consultation, the practitioner will be able to assess how many units/syringes are needed to attain the patient's desired results.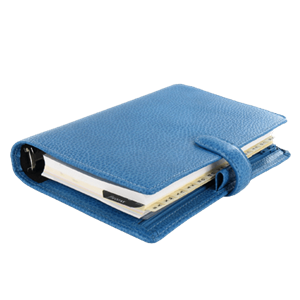 Plan Your Procedure
Average Cost

From

$595

Average Procedure Time

15-30 Minutes

Post-op Follow-up

1 Week

Procedure Recovery Location

Out-Patient
Contact Us
When administered properly, BOTOX rarely causes any complications. With that said, it is still very important to find someone who has experience in handling this medication. Too much of the product can cause an undesirable outcome. A skilled practitioner will use just enough of the medication to effectively freeze the facial muscles that cause wrinkles while leaving nearby muscles unaffected. BOTOX is one of the most popular cosmetic treatments on the market today. It is safe and effective, and approved by the FDA. BOTOX is also used to treat other medical conditions such as squints, excessive sweating, uncontrollable blinking and migraines.
There is an ongoing trend where people who wish to have BOTOX treatments will gather together and administer the BOTOX doses themselves called 'BOTOX cocktail parties'. This is very risky. BOTOX, when administered incorrectly, may paralyze unintended muscles that can result in an abnormal facial appearance. BOTOX treatments should be done in a medical setting with an experienced, skilled injector.
In recent years, BOTOX has seen some competition as other drugs have been approved by the FDA and introduced to the aesthetic market. Dysport and Xeomin are muscle relaxers similar to BOTOX. Each has its specific trending function that can be addressed during the initial consultation. Sometimes, a combination of the drugs is used to treat various areas. For example, BOTOX for frown lines, and Dysport for crow's feet.
BOTOX and fillers are both popular cosmetic treatments with the ability to decrease wrinkles and smoothen facial areas. The difference with each is the way the substances function to create the rejuvenating effect. Injectable fillers add volume under the skin to fill hollow areas and decrease the appearance of wrinkles on the surface. BOTOX, on the other hand, relaxes the muscles underneath the skin so that the muscles cannot contract, allowing a softer effect on the surface. It is very common for patients to undergo treatment using both a muscle relaxer and an injectable filler to attain optimal results.
Today, practitioners are treating patients of all ages with BOTOX. For some individuals, for example those as young as 30, BOTOX is considered a preventative way to prevent facial wrinkles. For others (i.e. 40 years old and older), it is a rejuvenation effort to smooth the appearance of fine lines and wrinkles. Older individuals (55 and up) will still receive great benefit from having BOTOX injections, but for some, a facelift technique might be a better option to consider.
A BOTOX injection will last between 3-4 months. The treatment can be repeated every quarter and for most patients who receive this treatment, they usually come back for more. BOTOX is an effective, easy and safe way to minimize the appearance of facial wrinkles. Patients consider it a part of their normal beauty routine.
Related Procedures
Related Posts