Las Vegas, NV board-certified plastic surgeon Dr. Christopher Khorsandi offers breast lift surgery for patients who desire correction of a breast that sags and droops downward. It is a technique that removes and tightens excess skin on and around the breast to restore a youthful, perky breast appearance. The purpose of this procedure is not to be mistaken with breast augmentation, which increases the breast size; although, an augmentation may supplement a lift based on the patient's aesthetic goals. The ultimate objective during this procedure is to lift up the droopy breast and tighten the stretched skin so that the breast projects naturally forward and sits higher on the chest wall. This improves the breasts' contour and sometimes, adding additional volume with implants is not necessary. The talented staff at VIP Plastic Surgery are incredibly experienced in utilizing breast lifts to help our patients meet their aesthetic goals.
Breast Lift Reviews
"I found Dr. Khorsandi in the Top Doctor Section of Las Vegas Life magazine. There were other physicians that I had seen in the last year, but after meeting with Dr. Khorsandi, I felt that I had found my surgeon. I had a breast lift and implants placed at the same time. I had read about the procedure and was ready with so many questions. He kindly answered all of them. He put me at ease the morning of surgery because I was a nervous wreck. I let him make the final decision of my implant size in the OR, we were going between a 300 and 350 cc implant. I am happy with the 300 cc implants that he chose. My breasts are lifted and full. I love getting dressed every day in my new clothes with my new breasts. I thank you Dr. Khorsandi you are a compassionate, and skilled surgeon."
- K. /
Vitals /
Jul 13, 2013
"33 Year Old, 2 Kids, with a Tummy Tuck, Breast Lift with Implants - Henderson, NV - I had two consultations with different Doctors who were used by my friends. Dr. Khorsandi was polite, professional and easy to talk to. His staff was also friendly and helped me feel welcomed. Dr. Khorsandi was compassionate and went beyond his obligations. He visited me at the Hospital every day I was there and spoke with my Doctor to make sure I had the best treatment. Turned out my blood clots were caused by a genetic blood mutation I was born with and would have happened with any surgery. On a good note, my procedures were a success and I am happy with the results."
- A. /
RealSelf /
Mar 18, 2015
"Breast Implants & Lift on Right Breast. Henderson, NV - My expirience at Dr.khorsandis office was great , from the moment I walked in the door I felt very welcomed , The office was very clean and well put togethere ( something inportant in my eyes since its a doctors office I expect it to be well kept). My consultation with Dr. Khorsandi was about an hour long he took mesurements & 3d pictures wich allowed me to see diferent profiles and sizes in the computer & also gave me his opinion on what he thought would look good (size) wise but keeping in mind what i wanted. I had gone to other doctors before comming to see Dr. khorsandis o and None of them took their time with me or answerd questions like he did, I actually wish would have came to his office first it would have saved me so much time. My surgery was booked for a month after my consultation. its now 8months since my surgery and im very happy with my results ive never been happier with my breast."
- D. /
RealSelf /
Sep 23, 2015
"Luxury experience!!! I elected to have a breast lift with reduction and Liposuction in multiple areas. I cannot express enough the absolute luxurious care that I received from Dr. Khorsandi and his amazing staff. Dr. Khorsandi was personable and precise during my first visit to discuss possible procedures, he did not push me into any procedure's that I did not elect myself. During my recovery I had so many questions and concerns that only the doctor could address. Dr. Khorsandi gives each patient his direct number and he will respond to you within a minute (sometimes faster) to make sure you have the absolute best care available. Dr. KhorsandI delivers a level of patient care that far exceeds his competition, personally caring for the health and well being of each of his patients. I work in the luxury field within Las Vegas and his standards not only meet but also exceed what I am expected to deliver to the most prominent Las Vegas names. Not only does the doctor give this level of care but so does his staff. Patricia is amazing, she will make you feel comfortable while the surgical healing and transition with your body takes place. She was happy to answer questions and lend an ear to me when I was in pain or doubt about what my body was going through in this process. Currently I am seven weeks out from surgery, I cannot express the level of care and service that I received from this office. Dr. Khorsandi and Patricia will come highly recommend from me to anyone looking for amazing results with a superior level of care. Your the best in your field for a reason, my results are fantastic!!!!!!!!!!!!!! Thank you!!"
- S.P. /
Yelp /
Oct 29, 2016
"Great Experience & Results - I had a breast lift with an implant with Dr. Khorsandi on Nov. 23, 2016.I found him on Yelp and I found tons of reviews every where about him and they were all 5 stars and that is the reason why I decided to get a consult with him. Not only I had a free consultation, I also had a second consult with my husband. I saw 2 other doctors before: Dr. Span (w/almost no reviews, horrible staff &... - - I had a breast lift with an implant with Dr. Khorsandi on Nov. 23, 2016.I found him on Yelp and I found tons of reviews every where about him and they were all 5 stars and that is the reason why I decided to get a consult with him. Not only I had a free consultation, I also had a second consult with my husband. I saw 2 other doctors before: Dr. Span (w/almost no reviews, horrible staff & charge $100 for consult) & Dr. Styles (clearly in a rush to finish my consult cause it was 4pm & they almost locked me in the office before they left).Dr. Khorsandi was the ONLY one that explain in detail & with charts the difference between. the breast sags & the different procedures for the different sags. I felt very comfortable with him & very informed. His staff was very nice, caring & informative as well.I'm not going to lie I was very nervous the closer it got to the surgery & it was not easy.Surgery Center & Pharmacy were excellent as well. surgery was quick only 4 hours & my first visit was next day. it was a hard recovery by i made it & it was worth it. I was very concerned about the vertical scar but he did a great job & i can barely see it. Follow up visits have been great as well, very caring & informative as well. He was a bit more expensive than the other Drs. but it was WORTH it all the way. I'm very happy with my results & I will always recommend him."
- L. /
RealSelf /
Jan 25, 2017
Previous
Next
How is a Breast Lift Performed?
Breast lift surgery is performed using general anesthesia at an accredited surgery facility. On average, the procedure may last up to 2 hours. During the procedure itself, incisions will be made around the skin-color line of the areola. They may extend vertically, down to the crease of the breast, or extend further to a horizontal incision following the breast crease direction. How extensive the incision will be depends on how much skin must be removed. The excess skin will be trimmed away and the underlying tissues tightened. The remaining skin will be stretched up and closed with sutures. An implant placed underneath the chest muscle may also supplement the lift as it can provide additional support in keeping the improved projection in place.
What Types of Incisions are Made During Breast Lifts?
Women who contemplate undergoing breast lift surgery often wonder what the incisions will look like and how bad the scarring will be after the procedure. The incisions vary depending on how severe the breast sagging is and how much tissue volume is present. The most common incisions are noted below:
Incision made along the line surrounding the areola
Incision made along the line surrounding the areola, plus a vertical incision down to the natural crease below the breast
Incision made along the line surrounding the areola, plus a vertical incision down to the natural crease below the breast, and another horizontal line following the direction of the breast fold
What Is the Recovery Process After a Breast Lift?
The recovery will vary as some patients will have had a breast lift in combination with a reduction surgery, or with augmentation using implants. Regardless, patients will be encouraged to move around within the first 48 hours. Activities such as carrying heavy objects or any activity that puts pressure on the chest must be avoided. Most patients can resume normal activities within a couple of weeks, but exercise should not be attempted for 6-8 weeks. Scars are part of the process, but with extra care, the marks will heal and fade, and many patients feel they become secondary to a more beautiful breast appearance.
How Much Does a Breast Lift Cost?
Breast lifts cost around $10,000 depending on how extensive the surgery is. Additional procedures, such as placing breast implants, will increase the total cost. Insurance does not cover breast lift surgery as it is considered cosmetic in nature. There are few exceptions depending on the patient's special circumstances, so it is best to confirm with the insurance coordinator if any cover is valid.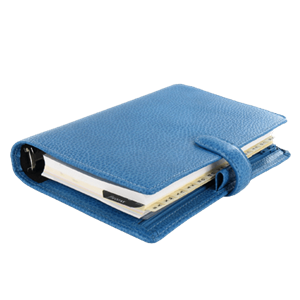 Plan Your Procedure
Average Cost

$11,800

-

$11,800

Recovery Time

6-8 Weeks

Average Procedure Time

2-3 Hours

Post-op Follow-up

1 Week

Procedure Recovery Location

Out-Patient
Contact Us
Should I Receive a Breast Lift or Breast Augmentation?
It depends on the patient's aesthetic goals and the current breast form. A breast lift will help correct sagging, drooping breasts. Many times after this surgery, patients are happy with their breast size because the lift alone creates a fuller breast. If the patient wishes to have more volume and increase the breast size, implants will resolve this issue. Before surgery, a thorough consultation and assessment will be provided, and the surgeon will recommend if a lift alone is all that is needed, or if an augmentation and a lift may be done as a combination surgery.
Does Nipple Repositioning Occur During a Breast Lift?
It is common in a breast lift procedure that the nipple is repositioned so that it looks proportional to the newly shaped breast. When excess skin is trimmed away, a portion of an overly stretched areola (the colored skin around the nipple) is simultaneously trimmed away. The goal is for the nipple and areola to be within a normal size and position.
How Bad is Scarring After a Breast Lift?
When incisions are made to trim away the skin, scars are an inevitable part of the process. Plastic surgeons are experts when it comes to minimizing scarring with precise techniques when it comes to incisions and suturing. A post-surgery scar care program will be provided, and patients are strongly encouraged to follow the plan so that healing is healthy and quick.
Related Procedures
Related Posts