10 Facts About Silicone Butt Implants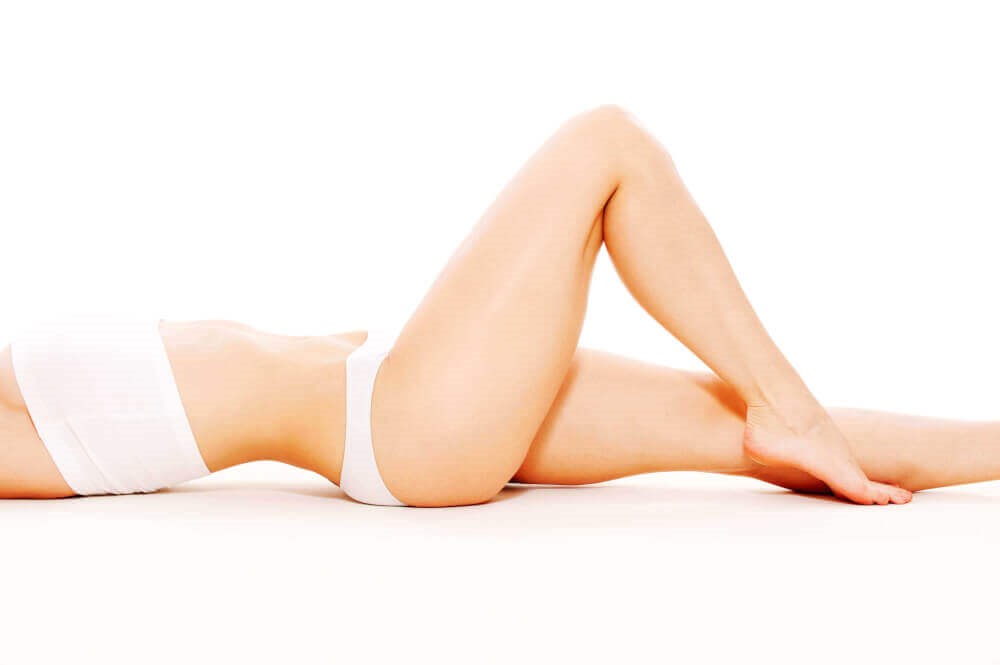 Individuals who are wanting to improve the appearance of their backside are increasing. That picture perfect "hourglass" figure has become a feature that people, especially women, are striving for. But not all people are born that way. Augmentation that enhances the shape of one's butt is a hot topic these days and more individuals in Las Vegas are taking the steps to achieve it. With several options today to cosmetically enhance your glute area, the traditional method of using silicone butt implants is still a viable option.
Board-certified plastic surgeon Dr. Christopher Khorsandi serves as Chief Plastic Surgeon at the well-known VIP Plastic Surgery center in Las Vegas. He has helped countless women and men get the look they desire for their backside. Whether it is with a Brazilian Butt Lift, fat graft transfer, or butt augmentation with implants, his expertise provides patients with the right option specifically created for them. If you are considering butt augmentation with silicone implants, here are 10 facts you should know.
10 facts about silicone butt implants:
1) It's a fact…the shape of your butt changes with age
The shape and contour of your buttocks change as we age. It is hard to maintain the same backside you had in your 20s especially when you enter into your 40s or 50s. Genetics also plays a part in the size and shape of the butt you inherited. Diet and regular exercise can help you fight back, yet in some cases the only solution is to consider a butt augmentation procedure.
2) Butt augmentation with implants
Butt augmentation, also known as gluteoplasty, is the traditional way for individuals to enhance the shape and size of their buttocks. Just like breast implants, silicone butt implants are specifically designed for this area in order to give a more contoured and "perky" looking backside to patients. With help from a board-certified plastic surgeon like Dr. Khorsandi, it can be determined during the consultation what size and shape a patient may need to get optimal results for their current body type.
3) The procedure
Butt augmentation with silicone implants is a more invasive procedure than its counterparts of fat grafting or a Brazilian Butt lift. The plastic surgeon will determine where to make the incision and insert the implants. A qualified, experienced plastic surgeon will make the incisions inconspicuous typically in between the butt cheeks or in the underneath folds of the butt cheeks. Like with breast augmentation, the butt implants can be placed above the glute muscle or in the muscle on either side.
4) More invasive but a permanent solution
Silicone butt implants are a more invasive surgical procedure but also a more permanent solution for individuals in the Las Vegas area who are considering cosmetic help for the buttocks. Patients can get amazing results with butt implants that will last longer than other fat grafting alternatives. Silicone butt implants are a great way to improve the shape and look of your butt in order to achieve the aesthetic goals you desire for your backside!
5) Butt implants are a good "fit"
Other options of fat grafting techniques like a Brazilian Butt lift are not always the right solution for everyone. Women or men who don't have enough fatty tissue or need to contour another area of their body are likely not good candidates for butt implants. Silicone butt implants may be their only solution to achieve the look they are wanting.
6) Why silicone?
Silicone butt implants are not like breast implants which are fluid-filled sacs. Butt implants are comprised of a soft, solid silicone substance that can withstand the use and daily tasks associated with the gluteal area. Sitting, standing, and running are all general daily movements that involve the buttocks area. Silicone butt implants can add more natural curvature to a person's backside while maintaining their structure so an individual can go about their daily routine.
7) Recovery
Like with all surgical procedures there is a recovery period. Patients get immediate results with their butt implants and notice a more natural, shapely curve to their glute area. Most patients can fully resume activities like exercising or going to the gym within 4-5 weeks. Just be patient with the results. It can take up to 6-9 months for patients to fully see their final results and start really loving their new look!
8) Augmentation with a lift
The buttocks area is a hard area to contour and lift even with extensive weight training and exercise especially if fighting the signs of aging. Patients that want to lift and reshape their buttocks typically choose to have a butt lift while getting butt implants in order to achieve an overall desired look. If you are needing a perkier butt but also a little lift, then you might consider having a butt lift in conjunction with butt augmentation in order to have one recovery period for both cosmetic procedures.
9) Surgical skill and care
In every case, the right plastic surgeon is crucial to getting the best results. Butt augmentation is a highly invasive surgical procedure and should be performed by a board-certified, experienced plastic surgeon. Dr. Khorsandi is a top plastic surgeon in the Las Vegas area who can aesthetically and safely enhance your appearance while giving you the best surgical care. His experience and knowledge will help you achieve the outcome you want.
10) Giving your backside the look, you always wanted!
It is always a challenge to keep your body looking the way you want especially when getting older. When all efforts of a healthy diet and exercise program have been exhausted, turning to cosmetic help may be necessary. The permanent solution of silicone butt implants can give you a perky, round backside that makes you feel confident again!
Dr. Christopher Khorsandi is an experienced and trustworthy board-certified plastic surgeon in the Las Vegas area. He can help you get a new look for your glutes so you can love the way you look! His facility, VIP Plastic Surgery, is one of the top surgical centers in the area with resounding client recommendations for not only butt augmentation but other cosmetic procedures. If you are interested in enhancing your backside with silicone butt implants or any other butt augmentation option, please feel free to contact us to schedule a consultation with Dr. Khorsandi today!