3 Cosmetic Treatments That Will Have You Looking a Decade Younger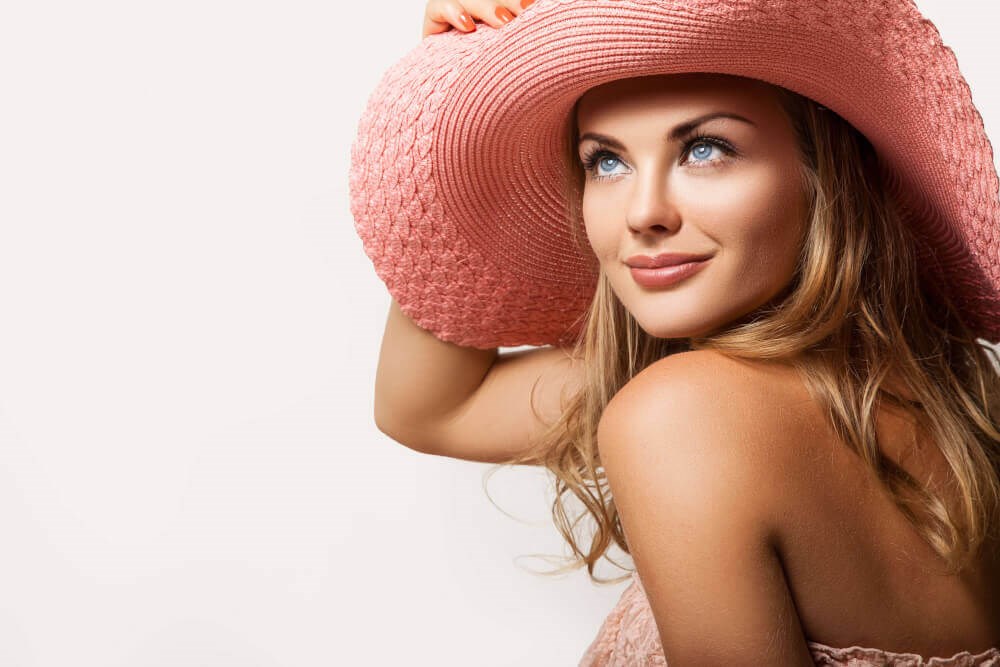 Have you noticed that your face is starting to look more tired, more wrinkles are beginning to form, and the aging process has kicked into high gear? It might be time to consider a few cosmetic treatments that can have you looking and feeling your best. Dr. Christopher Khorsandi with VIP Plastic Surgery in Las Vegas is an expert at these facial procedures and can help you turn back the hands of time.
While there are a number of anti-aging treatments and cosmetic facial surgeries to consider, there are a few procedures that go hand in hand to help achieve the best results. It's not a one stop shop with one single procedure since different procedures target different problem areas. Here we discuss 3 that work together to give you a rejuvenated appearance: Brow lift surgery, Juvederm filler, and BOTOX. When performed together, this cosmetic trio reduces wrinkles and lines in various areas of the face.
The First Steps….
During your consultation, Dr. Khorsandi will perform a thorough facial examination to determine if using these procedures together will benefit you. Many factors go into deciding which procedures to perform. This includes the problem areas you are most concerned about, the amount of facial sag or excess skin, and the severity of wrinkles present.
Look Awakened with Brow lift Surgery
A brow lift, also known as a forehead lift, is a procedure that focuses on the brows and their positioning. Lifting the brows reduces the excess skin that is responsible for upper facial sagging and also lifts the eyes making them appear more alert and refreshed. The forehead, which tends to display some of the most obvious signs of aging is also smoothed and tightened which results in a more youthful appearance. A brow lift is a cosmetic surgery, so it is more invasive than the other two procedures mentioned in this article, but it can create dramatic results. If you look tired or angry, or if you feel like you have a constant frown because of sagging in the brow area, this surgery can help. Although this procedure has a longer recovery time, patients are incredibly pleased with the results.
Add Volume With Juvederm
Juvederm is an FDA approved injectable filler (also known as a derma filler) that is manufactured from hyaluronic acid, which is a naturally occurring substance produced by the human body. It is commonly used to fill moderate lines and wrinkles that appear over time on the forehead and face. Juvederm can be used to target a specific problem area, such as the nasolabial folds, deeper lines between the brows, and the lips. When injected directly into the area of concerned, it is gently massaged into nearby areas to help create an overall smooth, even appearance. This filler works best for those pesky wrinkles that remain present when your face is at rest since tissue in those areas has been depleted. In addition, you can plump your lips and add volume here too for a younger look! You will see instant results with Juvederm and results last from nine months up to an entire year, and for some patients even longer.
Brighten Up With BOTOX
BOTOX is also FDA approved and derived from Botulinum Toxin Type A (or BTX-A), which blocks the facial nerve endings and temporarily paralyzes the underlying muscles. This creates a soft effect on the skin by reducing wrinkles and lines and making the skin appear smooth and vibrant. BOTOX injections are great for wrinkles that appear with movement--and the forehead is the primary culprit. When you laugh, smile, frown, or get excited, you lift and lower your brows naturally, creating dynamic lines and wrinkles. As time goes on, the lines that appear with this movement can remain (known as static lines). When BOTOX is injected into the forehead or around the eyes, you can still smile your absolute best smile, but your movement becomes more limited. The results after a BOTOX injection is a smoother, softer, glowing look with a significant reduction in visible lines. Results will appear within 5 - 7 and generally last about 3 - 4 months.
Addressing The Face From Top To Bottom
Combining these three procedures is a great way to ensure that you are reducing as many signs of aging as possible since different areas and aspects of the face are addressed. A brow lift focuses on the forehead and will remove excess skin while also giving the brows and eyelids a lift. Juvederm will help add fullness and fill in lines are wrinkles where volume has been lost. Lines that appear around the nose, lips, and mouth can become smooth and soft with a smile Juvederm injection. And finally, top off your results with BOTOX. A favorite among both men and women, BOTOX will help remove static lines in the upper face to create that gorgeous glow you have been looking for.
Am I A Candidate?
If you notice that lines and wrinkles are present throughout your face and excess skin is simply adding years to your appearance then you may be an excellent candidate for these procedures. Wrinkles don't just appear with age, sun damage can wreak havoc on your face, and extreme weight loss is also responsible for a loss of facial volume, lines, and wrinkles. The combination of these three procedures will work wonders on your appearance and provide a dramatic improvement to your image and self-confidence.
Three Treatments-One Gorgeous Improvement
Call our Las Vegas office today and setup a consultation to learn more about these procedures and if you are a good candidate. Dr. Christopher Khorsandi will review your medical history, assess your problem areas and discuss your options in greater detail. He can then determine which procedures will benefit you the most. The aging process is natural, but it doesn't mean you have to sacrifice the way you look and feel. Let us help you restore your youth and self-confidence!