Butt Augmentation: Breaking Down The 3 Types of Butt Enhancement Surgeries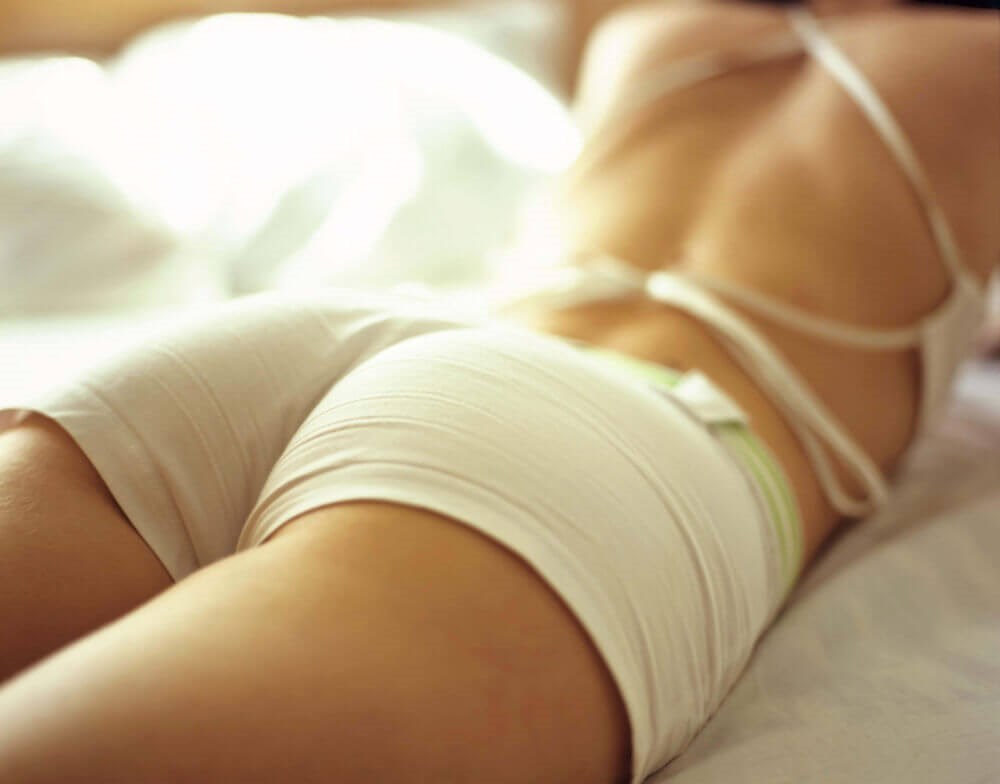 The different cosmetic options and what each one can do for you…
In the new millennium, it has become a common trademark and object of desire to want a round, voluminous booty. Butt enhancement procedures, such as butt augmentation with implants, a butt lift, and the Brazilian butt lift, have become increasingly popular since 2014 and they do not seem to be slowing down as the hot, new trends in cosmetic procedures. Both women and men in Las Vegas, NV are looking into cosmetic procedures to help reshape or enhance their backside. So what is the difference between butt implants, a butt lift, and a Brazilian butt lift? Are they all the same?
Dr. Christopher Khorsandi, board-certified plastic surgeon with VIP Plastic Surgery in Las Vegas, discusses the differences. He has helped countless individuals in the Vegas area reshape and redefine their backside and get the curves they've always wanted. Here is what you need to know!
Procedures with the same end goal…
Customizable cosmetic procedures, like a butt lift, Brazilian butt lift, or butt implants, all have the same end goal, which is to enhance the look of a patient's figure. The buttocks, or glute area, can be affected by the natural process of aging, as well as weight loss and other body changes, so more and more individuals are looking into these cosmetic procedures. Las Vegas, NV patients wanting to enhance their backside to keep up with the new look of a plump, round butt have decided to turn to some of these cosmetic options for extra help.
The breakdown...
Butt enhancements are becoming increasingly more popular in Las Vegas and throughout the country with both genders jumping into the cosmetic arena of obtaining a "better-looking" butt. Butt enhancements can make the butt bigger or more shapely, look lifted, or tighter with the use of a lift, fat transfer, or implants. So what are the butt enhancement options and how do they differ? Which one is right for you? Let's breakdown each so you can be better informed prior to your consultation.
Butt implants:
This cosmetic procedure is designed to give patients more size or shape to their butt with the use of implants. Butt implants are contoured and designed for the buttock area in order to withstand a patient's body weight, allow for movement, and are tailored to fit any body type so they come in all shapes and sizes. An experienced plastic surgeon, like Dr. Khorsandi, will determine the incision site but typical areas are in between the butt cheeks or underneath each side, just above the upper thigh. Butt implants, much like breast implants, can be placed on top or underneath the muscle structure, depending on what Dr. Khorsandi recommends. This procedure is more invasive and does require a longer recovery period but is an excellent option for patients needing more volume or shape to their backside. It is also ideal for patients who may not have enough fat for grafting purposes like with a Brazilian butt lift.
Brazilian butt lift:
Also known as a BBL, this procedure has become one of the latest trends in butt enhancement procedures and is considered the least invasive option. BBL procedures utilize fat grafting with liposuction in order to enhance the backside. Typical liposuction areas are the stomach, thighs, and hips. The fat cells are extracted via liposuction from one area of the body and are then purified and processed so only healthy fat cells are used for the fat transfer. Dr. Khorsandi will then use small incisions (5mm in length) to strategically place the healthy fat back into a patient's glutes in order to beautifully shape and contour the area. A Brazilian butt lift does not provide the removal of loose skin; therefore, a butt lift can be done at the same time as a BBL to achieve this end result if desired by a patient.
Butt lift:
Similar to a breast lift, a surgical butt lift is reserved for men and women with sagging, wrinkled skin under the buttocks, most often due to significant weight loss or again. It is also a common procedure that can be combined with a lower body lift for patients who have lost a significant amount of weight and have excess, loose skin in their glute or upper thigh area. Dr. Khorsandi will make an incision on the top part of the buttocks area and remove any excess skin in order to lift or pull taunt the remaining skin. A butt lift does leave a noticeable scar due to its location, but that will lessen over time. A butt lift is strictly used to lift the appearance of a butt that looks "droopy" and does not provide more volume or shape, but it can be performed in conjunction with a BBL or implants.
Surgical Skill Matters
As with any cosmetic procedure, finding a qualified, board-certified plastic surgeon is an important part of the process. It is the first step in deciding which surgical option is right for you. Butt enhancement procedures have an aesthetic element to them as well as a surgical need, so finding an experienced surgeon who can show you before and after photos is key. Dr. Khorsandi is a leading expert in the Las Vegas area and has helped many patients achieve the look they desire through different methods. He will advise you on the best options and surgical care needed for your body type, as well as listen to what you need to be able to create the look and curves you always wanted.
More and more individuals are looking into enhancing their figures and their butt is no exception! A rounder, tighter, and more shapely backside can be yours with the cosmetic options that are there to help you achieve the new look you desire. Dr. Christopher Khorsandi of VIP Plastic Surgery in Las Vegas is an expert in butt enhancement procedures and will discuss all of your options to create the right surgical plan to provide you with beautiful results. If you are interested in a butt enhancement procedure of butt augmentation with implants, Brazilian butt lift, or a butt lift then contact us to schedule your consultation with Dr. Khorsandi today.