5 Ways Juvederm Can Help Turn Back the Hands of Time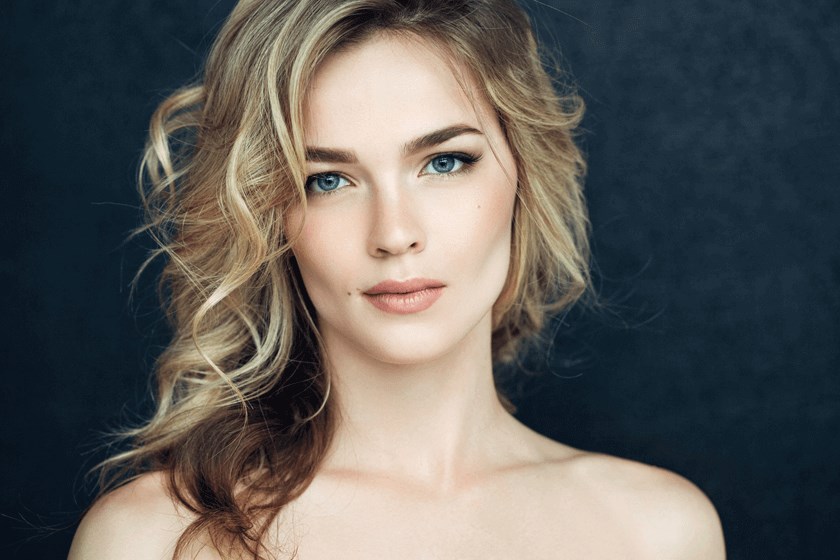 The appearance of wrinkles and lines on the forehead and other areas of the face is one of the first signs of aging. This tends to begin in your 30s as hormone levels start to dip, which then affect collagen production causing the skin to lose elasticity and appear dull. If you're noticing your face is beginning to look less radiant and starting to lose its youthfulness then you may want to consider Juvederm. Board-certified plastic surgeon Dr. Christopher Khorsandi with VIP Plastic Surgery in Las Vegas can work wonders with this injectable filler. You'll be very pleased with the results of this procedure as you observe lines and wrinkles disappear right before your eyes.
What exactly is Juvederm?
Juvederm is an injectable filler (also known as a derma filler), that is manufactured from hyaluronic acid which is a naturally occurring substance produced by the human body. It is commonly used to fill moderate lines and wrinkles that appear over time on the forehead and face. Juvederm can be used to target a specific problem area and it can also be massaged into nearby areas to help create an overall smooth, even appearance.
What are the benefits?
Juvederm injections are great for reducing the effects of aging. These treatments are in high demand, especially in Las Vegas where it looks as though most have hit the eternal youth jackpot. Once the filler has been injected, wrinkles and lines will diminish as your self-confidence and overall happiness with your appearance increases. Best of all, the recovery is minimal. The procedure is quick and you can resume your normal day, however it is recommend that you avoid strenuous activity for at least 24 hours post-injection. A simple in-office procedure will have you looking and feeling your best upon completion and Juvederm results will last anywhere from 9 months to an entire year.
What are its top uses?
On the Forehead
Some of the most common signs of aging appear on the forehead. While BOTOX is great for smoothing horizontal lines, Juvederm helps fill deeper lines that may appear. This includes those stubborn "number 11" lines (glabellar lines) that form between the brows. The highly noticeable lines often require a filler to smooth out and Juvederm works great while still allowing you to have natural facial expressions.
Around the Eyes
In addition to forehead lines, Juvederm can also help to smooth wrinkles in the upper face that appear around the eyes. Patients who have moderate to severe Crow's feet can enjoy a smoother look as Juvederm helps to create a nice, even appearance.

Near the nose and mouth
Nasolabial folds are the lines that extend from the nose to the corners of the mouth--also known as "laugh lines". These lines tend to develop due to a multitude of reasons including significant weight loss, sun damage, or simply a loss of collagen with age. Women, in particular, will begin to become annoyed with these lines when they notice their make-up beginning to settle in the line, which then makes the line become ever more noticeable. Juvederm can improve these problem areas by adding volume and making the lines appear more discreet and smooth.
Lip enhancement
Thin lips can receive an instant enhancement from this popular filler. Juvederm is injected into the lips and then massaged into the surrounding areas to add volume and create an even, plumper effect. The good thing about fillers is that you can start out with a small amount and always add more if you want to see more pronounced results. This is one of the most common cosmetic enhancements in the Las Vegas area. It is simple and effective for producing sexier, fuller lips.
Scarring
Juvederm can help eliminate your insecurities by reducing the appearance of scarring. You'll no longer have to be self-conscious and feel like people are only focusing on your scars when they look at you. Most commonly used to smooth scars and small pits from acne, depending on the size and depth of the scar, you may only need one treatment and results can last up to a year. Juvederm can also fill in and smooth the appearance of other scars on the body.
Are you a good candidate?
A good candidate for Juvederm is someone who wants to reduce the signs of aging and is in good physical, mental, and emotional health. You must also have realistic expectations regarding the outcome of the treatment. While Juvederm can help to turn back the hands of time, it cannot completely eliminate every single wrinkle and line that is visible. Candidates also need to be aware that the fillers are not permanent and will start to wear off after a few months, so ongoing maintenance is required in order to maintain the desired look. Juvederm injections can provide mini makeovers to several areas of your face and have you looking and feeling like you're in your twenties.
Cost
One syringe of Juvederm averages about $675. Some patients only need a single syringe to attain the results they want, while others may need 2 - 3 depending on what is being addressed. Dr. Khorsandi can provide greater insight into the number of syringes he thinks is necessary to achieve your personal goals. Since results can last for up to one year you won't have to worry about results fading quickly or having to make monthly trips to our office.
In order to determine whether or not you're a good candidate for Juvederm, you'll need to set up a consultation. Contact our Las Vegas office to schedule your appointment and to discuss next steps. Dr. Khorsandi is a plastic surgeon that does his own injections. He has an artistic eye for producing natural results. He will meet with you, review your concerns, and complete a thorough skin assessment. He'll also explain how injectable fillers work and go over any questions you may have. In addition, if he believes Juvederm should be combined with another treatment, such as BOTOX or a laser procedure, he will create a custom plan to create your gorgeous look. Juvederm is a safe, effective way to reduce wrinkles and lines and your results can demonstrate to others that age is truly just a number.