6 Tips for Making Your BOTOX Last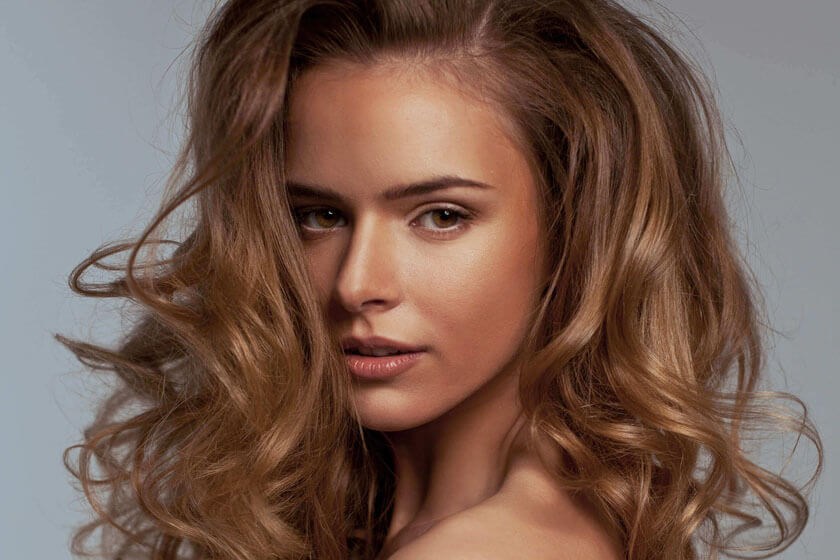 As you grow older, it is natural that you will start to see wrinkles, but what if you could halt the aging process on your face in a safe way? BOTOX is a nonsurgical skin rejuvenation treatment used by countless Las Vegas men and women to help turn back the hands of time and attain a younger, smoother facial appearance. BOTOX is an injection that can help treat or prevent wrinkles on your upper face, including forehead lines, wrinkles around your eyes, more commonly known as "crow's feet", and those annoying furrows between the brows. The results from a single BOTOX injection could last 3-4 months before returning for more, but we have some tips that will help you keep that rejuvenated face for a longer period of time.
How It Works
BOTOX is a medication derived from Botulinum Toxin Type A, that once injected into the skin blocks the facial nerve endings to temporarily paralyze the muscles. This helps you limit the expressions you can make (such as lifting your eyebrows high or frowning heavily). Your muscles become more relaxed, and because such vivid expressions can't be performed, the effect reduces the look of lines and wrinkles on your upper face. In Las Vegas, men and women of all ages get BOTOX year-round.
If you are 30 or younger, BOTOX can help prevent wrinkles and if you are 40 or older, it can help smooth the look of wrinkles. For those 55 and older, it will help reduce the look of wrinkles, but as you age, other considerations, such as cosmetic surgery may be a better long-term solution.
BOTOX results in younger-looking, smoother, softer skin, greatly diminishing the appearance of lines and wrinkles. It has often been considered one of the miracle drugs of the cosmetic industry and while the results are outstanding, they do not last forever. So how do you keep your BOTOX lasting longer? Here are some tips to keep that glow as long as possible.
How To Make BOTOX Last Longer
Get Regular Treatments
We recommend getting your BOTOX treatments at a regular interval, so your muscles can stay weakened. If you wait weeks or months between treatments, your muscles can start to go back to their original strength, which can sometimes impact the results when you finally do get additional injections. On the other hand, you do not want to get BOTOX too often, otherwise there is a possibility that your muscles can become immune to the treatment. At our Las Vegas plastic surgery center, we suggest waiting about 13 weeks between treatments. We believe that 13 weeks gives you enough time for the BOTOX to wear off, but not enough so your muscles will get used to the treatments.
Choose The Right Doctor
Choosing the right doctor can influence whether you will get the desired results or not. You want to find someone who is experienced and knowledgeable in the treatment, including knowing which muscles do what actions and where to precisely place the BOTOX for lasting results. An experienced injector will understand the correct dosage and placement, otherwise your results could end faster than you'd like. Outside of longevity of the result, if you do not go to someone who is knowledgeable in the area of BOTOX injections, other complications can occur if too much is injected or placed in the wrong muscle.
Wait to Exercise
We recommend waiting to exercise until the day after treatment. When you workout, you have increased circulation in your face, which can lead the BOTOX to be absorbed to places other than the intended area. This can decrease its effectiveness. The longer you wait to workout, the better, and the more BOTOX can be absorbed in the proper location. Exercising and sweating in general, if done on a regular basis, can actually metabolize the medication faster in some patients. Of course it is difficult to stop working out for the sake of your BOTOX lasting longer, but switching up your routine so that you are not drenched with every workout could potentially allow the results to last longer.
Avoid The Sun
This is hard to do in a climate like Las Vegas, but understanding how it can affect your BOTOX result may help. The sun is damaging to your skin and that does not change after BOTOX. Avoid going out in the sun too often, and if you do, wear plenty of sunscreen. It will not block out the sun completely, but it will help keep your skin looking smoother for longer.
Consider Zytaze
Zytaze is a medication that can help extend and expedite your results. BOTOX relies on zinc to act as a neurotoxin, which is what paralyzes the nerves, and since Zytaze is zinc-based, it can accelerate the results, letting you see your results quicker. It can also make your results last up to 30% longer, but it works the best if you take it a couple days before the treatment. If you cannot get Zytaze, consider buying zinc tablets from a general store since they can have some of the same effects.
Avoid Wrinkling Your Forehead
It is inevitable that men and women who get BOTOX train themselves against making excessive facial expressions. In other words, you become more cognitive when you squint, frown, or raise your brows, creating excessive movement. While this is sometimes a running joke with BOTOX users, it is actually one of the most effective ways to keep wrinkles at bay. So go ahead and smile and find new ways to bring expressions to the table, without creating dynamic movement so your BOTOX can last longer.
If you are ready to get a smoother appearance and get a reduced look of wrinkles, set up an appointment at our Las Vegas office, where we will talk about the benefits, risks, and ways to extend the life of your BOTOX treatments. We are ready to help you join the expanding BOTOX community and look forward to hearing from you.