7 Things to Expect When You Get a Facelift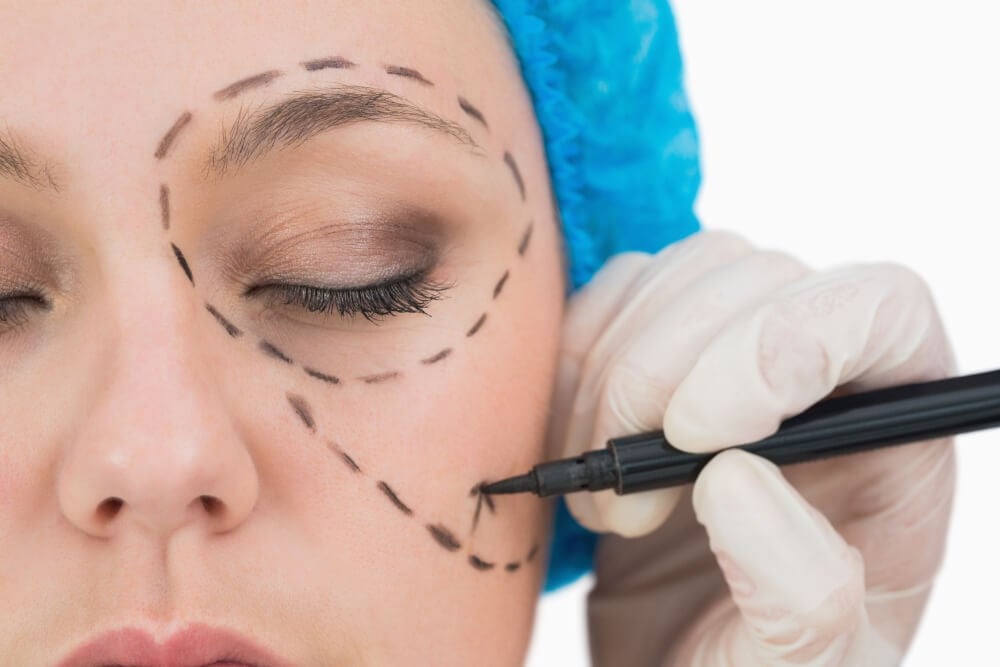 In 2012, there were 125,000 facelift procedures performed in the US. That's a 6% increase since 2011.
Facelifts are making a comeback.
Facelifts are a long-term solution for slowing the visible signs of aging. Although they aren't permanent, the results will last a lot longer than non-surgical alternatives.
If you're interested in taking 10 to 12 years off your face, you should know what to expect. Everything from consultation to recovery can help you make your decision.
We'll explain the seven things you should expect from a facelift. Keep reading to find out if this procedure is right for you.
A Review of Your Medical History
The first thing you should expect from a facelift is to review your medical history with your surgeon. This is important to determine whether you're a candidate for this procedure.
Your surgeon and you will review the following:
Your blood pressure.
Any blood clotting.
Any medication you're currently taking. They may also ask about any medications you've taken in the past that had adverse effects.
Whether you're a smoker. If you are, they'll review your smoking habits.
Whether you're a regular drug user. They may go into detail if you do indeed use drugs recreationally.
Any allergies.
Any skin conditions you currently have or have had in the past.
Your surgeon will also walk you through the process of the procedure and what you need to do while you're recovering.
Choosing Your Facelift
During your consultation, you'll work with the surgeon to determine the facelift that's right for you and your budget. The surgeon will work with you to determine which of the following facelifts will work with your skin type, bone structure, and desired outcome.
Traditional facelift. This facelift works on the entire face through an endoscopic approach. It requires a number of incisions but is best for older adults.
Short scar facelift. If your main issue is sagging skin, this facelift is best. With only one small incision behind the ear and along the hairline, it can improve moderate sagging.
SMAS facelift. This is the gold standard in facelifts. With lengthy incisions from the temple to the lower hairline, it manipulates the SMAS muscle complex. If you have severe sagging, this may be the facelift for you.
Midface facelift. This is also known as a cheek lift. It works to reverse any sagging in the cheeks and also restores volume. It's one of the less invasive facelift procedures.
Liquid facelift. Sometimes, younger adults who wish to lift their skin or create volume don't require a surgical facelift. They can benefit from injectable fillers, Botox, chemical peels and other treatments.
Thread lift. This isn't a traditional facelift. Instead, it inserts threads under the skin with minimal incisions and a hollow needle. Thread lifts can correct moderate sagging along the eyes, neck, brow or lip.
A Surgical Procedure
A facelift is a surgical cosmetic procedure. It lasts 3 to 4 hours and usually requires you to be unconscious. 
In order for your surgeon to perform the procedure, you'll receive anesthesia. Anesthesia is very safe. The most common side effects from its use are dizziness and nausea.
During the procedure, the surgeon will make incisions will in your hairline. These are near the ear so that they aren't visible.
The surgeon will then lift and reposition your skin and trim any excess trim that results in sagging.
Depending on the facelift you receive and your desired outcome, the surgeon may move excess fat and tighten muscles.
Recovery Time
Immediately after your facelift, you may notice some common and mild side effects. Your skin may feel tight and pulled. Swelling and bruising are also common.
To ensure that you're in good shape following the procedure, you'll spend 24 to 48 hours under observation in an aftercare facility. Your release will depend on your surgeon's recommendation.
Any bruising, swelling and other immediate side effects will subside within 10-15 day. By 15 days, swelling and bruising should heal.
That feeling of tightness will go away within the first 30 days following the facelift.
Your incisions will take the most time to heal. The healing process takes anywhere from 12 to 18 months. The incisions are small and not very noticeable in the meantime.
Scarring
In almost all facelifts, there is residual scarring along the incision line. As mentioned, the incisions aren't very large. They're also placed in areas along the hairline that are almost never visible.
However, if scarring is a problem for you, there are non-surgical alternatives to a facelift. Botox, injectable fillers, microdermabrasion, and chemical peels are just some of these alternatives.
These non-invasive procedures can help take years off your face without any incisions. They reduce the appearance of wrinkles and plumping your skin. They also have a positive effect on skin tone.
Non-surgical procedures aren't effective for treating jowls or loose skin on the face and neck. For people who want dramatic results, a facelift is the way to go.
Rejuvenation
The most important thing you can expect from a facelift is rejuvenation. It can take anywhere from 10 to 12 years off your face.
By removing excess skin and tightening in carefully selected places, your skin appears more firm and smooth. It will decrease lines, folds, sagging skin, fine lines, and wrinkles.
The best surgeons will cater their technique to the shapes of your face. They'll account for bone, skin and muscle structures to provide you the best possible results.
Cost
There are a number of options for facelifts and each carrier its own cost.
Facelifts that require fewer incisions and muscle manipulation will cost between $8000 and $12000. The more complicated facelift procedures may cost as much as $18000.
If this sounds a little out of your budget, some clinics will offer financing to help you pay for your facelift.
Are You Ready to Look Ten Years Younger?
The aging process can have a drastic effect on a once youthful appearance. No matter what you do to the skin's surface, you can't slow down that process. But a facelift goes beneath the surface to make corrections that will take years off your face.
If you're considering a facelift procedure, contact us to discuss your options.