7 Things to Know Before Getting Lip Injections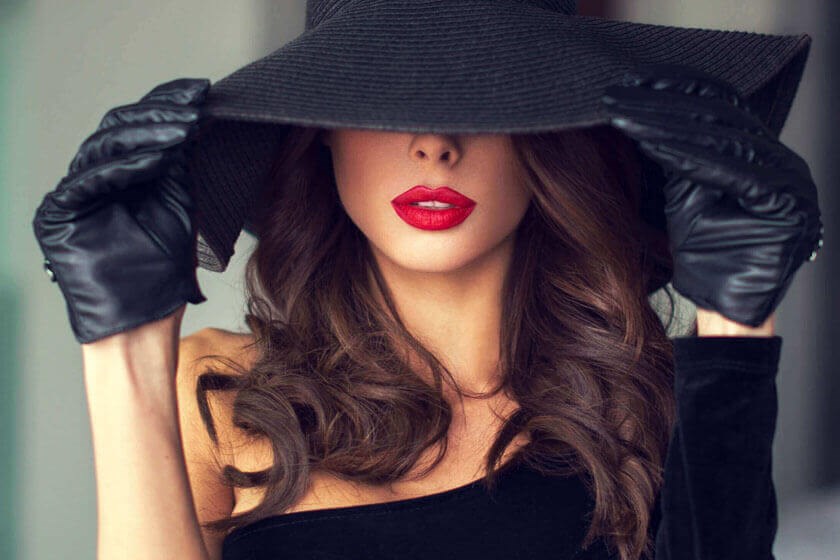 In Las Vegas, NV, larger lips are in. Voluptuous, plump, gorgeous lips can be attained with lip enhancement treatments using injectable fillers. Getting lip injections seems like a relatively simple procedure, but it's always wise to go into any cosmetic procedure completely prepared. Dr. Christopher Khorsandi with VIP Plastic Surgery in Las Vegas has performed countless lip injection procedures and has a few suggestions to help you set realistic expectations and obtain the results you desire.
Understand exactly what you want
While a lip injection procedure seems pretty straightforward there's one huge decision you need to address straight out of the gate: How big do you want to go? Do you want your lips to appear slightly enhanced while still looking natural or do you want to achieve dramatic results by going big and completely altering the appearance of your lips? Many doctors prefer to add just a little filler at a time in order to achieve subtle results, so if bigger is what you're after then you need to be clear with your doctor well before the day of your procedure. Depending on how big you wish to go will include a close assessment of your lips. Experienced board-certified plastic surgeons such as Dr. Khorsandi will understand the anatomy of your lips and if they can handle the amount of filler you are requesting.
Know that results will vary
While it's easy to walk into your consultation and request Kylie Jenner's lips, keep in mind that's not always what you'll end up with. You have to set realistic expectations and know that what worked for one person will not always work for someone else. Faces are different shapes and lips are various sizes, so it's best to let your doctor suggest what they recommend based on your facial structure. Bringing photos to your consultation can give your doctor a good idea of what you're trying to achieve, but just know that it's not as simple as copy and paste.
Different fillers offer different results
There are several fillers on the market and each can provide a different outcome. Some fillers provide subtle, more natural results while others can result in a plumper, more dramatic look. Dr. Khorsandi typically uses Juvederm filler for many of his lip enhancement procedures. Juvederm is a hyaluronic-acid based filler that works by restoring volume to the area where it's injected. This results in smoother, plumper, and more natural looking appearance. Whether you want a slight enhancement or a more significant augmentation, Juvederm usually does the trick. Dr. Khorsandi offers Las Vegas area men and women several filler options to consider once he understands your ultimate goals.
It's only temporary
All good things must come to an end, and that includes the results from lip injections. Everyone metabolizes the ingredients in lip fillers at a different rate, so you won't know for sure how long your results will last until well after your procedure. The results of most fillers can typically last anywhere from six months to a year. So if you're happy with your new, fuller lips just keep in mind that it is very common for our patients to return each year for touch-up injections. This keeps your lips looking full, young, and shapely year-round. Most of our patients look forward to returning to our Las Vegas practice and view their injections as a personal treat to themselves with each visit!
Add more now or later
Since you purchase filler by the syringe, it's yours for the plumping. Let's say you decide to inject a little at first to see how you'll react to the filler and then realize later you want to go bigger. You can make another appointment and add more. Sometimes, it is best to start conservatively and build from there until your desired results have been achieved. Keep in mind it's much easier to add more filler later, instead of using a lot at once (especially if you are new in the lip injection scene) and ending up with much larger lips that you might regret. Dr. Khorsandi has an excellent eye for results. This is why he does not rush his consultations with new patients and recommends the right amount of filler that will look natural and beautiful.
Bruising isn't always the case
Some people don't experience bruising around their lips after the injections, while some experience moderate bruising. Everybody responds to the fillers differently, but it is important to follow your doctor's after-care instructions. Apply ice immediately after the procedure, and as needed. It's also good to stay away from aspirin and sit upright for a few hours following the procedure. Following these simple instructions can help you recover quicker and have your lips looking their best.
Results can be reversed
If you're still on the fence about lip injections one of the best things about these fillers, including Juvederm, is that they can be dissolved if necessary. If you get lip injections and feel later on that they just aren't for you, an enzyme called hyaluronidase can be used to safely break down and melt away the hyaluronic acid that was previously injected. This is rare in our Las Vegas practice due to surgeon skill. Dr. Khorsandi gains a great understanding of what his patients are after before performing any injections. Knowing exactly what his patients want and understanding the structure of their lips and what can be realistically achieved, is a very important aspect of the process.
Lip fillers are an excellent, nonsurgical method that Dr. Khorsandi uses to enhance your lips. Do your homework ahead of time and know what look you're going for so that you can explain your desired outcome with our team. Contact our Las Vegas plastic surgery office today to get your consultation setup. When you have realistic expectations and a clear understanding of the way lip fillers work your only regret will be why you waited so long to schedule an appointment.