8 Facts About Hair Transplant Surgery That Will Surprise You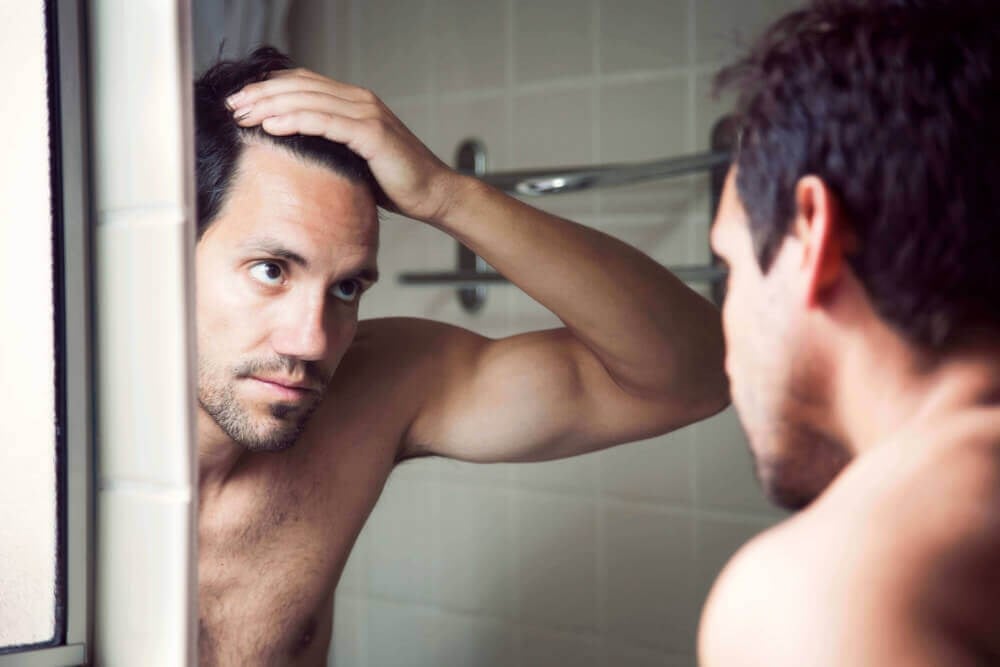 Deciding to undergo a hair transplant procedure is a big decision, but one that can bring immense satisfaction and person rewards to patients. With today's medical advances, hair transplant procedures are even more precise and natural-looking than ever before giving Las Vegas men and women options and relief from hair loss. Board-certified plastic surgeon Dr. Christopher Khorsandi of VIP Plastic Surgery, offers hair restoration surgery and is a clinical expert on performing the state-of-the-art FUE hair transplant technique. With precision, skill, and an eye for outstanding outcomes, Follicular Unit Extraction is restoring patients' faith that they can have a full head of hair again! Let's take a look at some of the facts about hair transplant surgery, specifically with FUE, that you need to know.
8 Facts About FUE That May Surprise You...
1) Hair transplant surgery is nothing new
Since the 1950's, hair transplant procedures have been helping individuals with hair loss overcome their issue with baldness or thinning hair. Men, in particular, have had the concern of pattern baldness and thinning hair for decades but modern advancements in hair restoration treatments have allowed countless individuals to finally have the hair they once had again. While there have been advancements along the way in hair transplant surgery, today, FUE remains the most popular method for restoring hair loss. Compared to procedures of the past, it is more precise, less invasive, and creates natural results. The procedure has come so far in recent years, that most individuals are stunned with how seamless the process is and how amazing their results look.
2) What is the difference with hair transplant strips vs. FUE?
There are a couple of different ways hair transplant surgery can be done. Follicular Unit Strip Surgery or the "strip method" is when an incision is made to the back of the scalp so that grafts of hair can be removed from this section of skin. The removed strips are then divided into tiny grafts and then placed onto the target area. FUE or Follicular Unit Extraction is the latest in grafting technology and is the more minimally invasive approach using robotic technology and surgeon skill to create micro-tiny "punch holes" in the back of the scalp to remove hair follicles. The holes grow back within a couple of weeks leaving no scarring like its counterpart, FUT. With FUE, a patient's donor area (again usually the back of the head) is shaved and the individual hair follicles that are extracted with each punch hole can then be prepared for transplantation. Once each follicle is prepared then the target area is numbed and the follicles are placed one by one into tiny holes or slits that the doctor has created.
3) Is FUE a longer process than other options?
FUE is a longer surgical procedure due to its meticulous extraction process allowing the doctor to create a more natural look by placing each hair follicle individually in order to mimic a patient's natural hair growth pattern. In the end, patients say the final results make FUE worth the extra time it takes for this hair restoration procedure.
4) Does FUE require general anesthesia?
Most micro-hair transplant procedures, like FUE, don't require a patient to have general anesthesia. FUE is an outpatient procedure done with a local numbing agent on the target area and if needed on the donor area. When patients have FUE under the hand of an experienced Las Vegas hair transplant surgeon or board-certified plastic surgeon, the procedure can be seamless with little risk. Patients do not need to worry about the side effects of general anesthesia and they remain awake during the majority of the process.
5) Will there be scars?
One of the great things about FUE is there are no scars left behind. The donor area is practically unnoticeable after a few days and even the tiny incisions made in the target area leaves no scars. The tiny incisions made by the doctor where the hair follicles are transplanted into are so small they heal without a trace. There will be small scabs in the target area post-surgery but this heals usually within 7-10 days.
6) Can I return to work the next day?
In some instances, patients do return to work the next day but is not really recommended mainly for aesthetic purposes. You will be tender and have some slight swelling after the FUE procedure for about 2-5 days. You will need to wear a bandage on the target area for at least 24-48 hours and there will be some mild discomfort but most patients are able to work from home the following day or "lay low" for a couple of days to adjust to the recovery. It is common for patients to wear a hat for about a week to hide any remnants of surgery, but this goes by rather quickly and patients are able to carry on as normal without anyone noticing.
7) The new hair will fall out--but this is normal!
Don't be alarmed if after 2-3 weeks post-surgery your new hair transplants begin to fall out. This is normal! As crazy as it sounds, the new hair transplants need to adjust to their new locations so patients will experience some "fall out" with their new hair which is normal for the healing process. Most patients start to see new growth in about 3-4 months and their final results take full shape in about 6-9 months.
8) Surgical skill does matter
Even though hair transplant surgery is pretty straight forward with little to no risk involved, it does matter who performs your procedure. A qualified, experienced Las Vegas hair transplant surgeon is necessary to give patients the end results they deserve. A creative eye to strategically place each hair follicle to look more like a patient's natural hair growth pattern is essential. Dr. Khorsandi places the grafted follicles to the balding or thinning area with depth and precise angles in order to give his patients optimal results. He creates a natural hairline and fuller appearance to a patient's target area in order to give them the best hair restoration experience.
Las Vegas men and women who are struggling with hair loss or dealing with frustrating bald spots can experience anxiety and feel overwhelmed at what options may exist for them to restore their hair. At VIP Plastic Surgery, we are excited to let patients know that hair transplant surgery with techniques like FUE can be life-changing and CAN restore your hair loss. Even though it is a big decision, hair transplant surgery with FUE is quite easy and involves little to no risk when done by a qualified hair transplant surgeon. Hair restoration today gives patients natural-looking results while boosting their self-confidence. Dr. Christopher Khorsandi offers his Las Vegas patients the revolutionary hair restoration technique of FUE and helps them combat the signs of hair loss. If you are experiencing hair loss or hair thinning and would like a consultation then call or schedule your appointment with Dr. Khorsandi today!