A Lift Here. A Tuck There. The Latest Trends When it Comes To Facelifts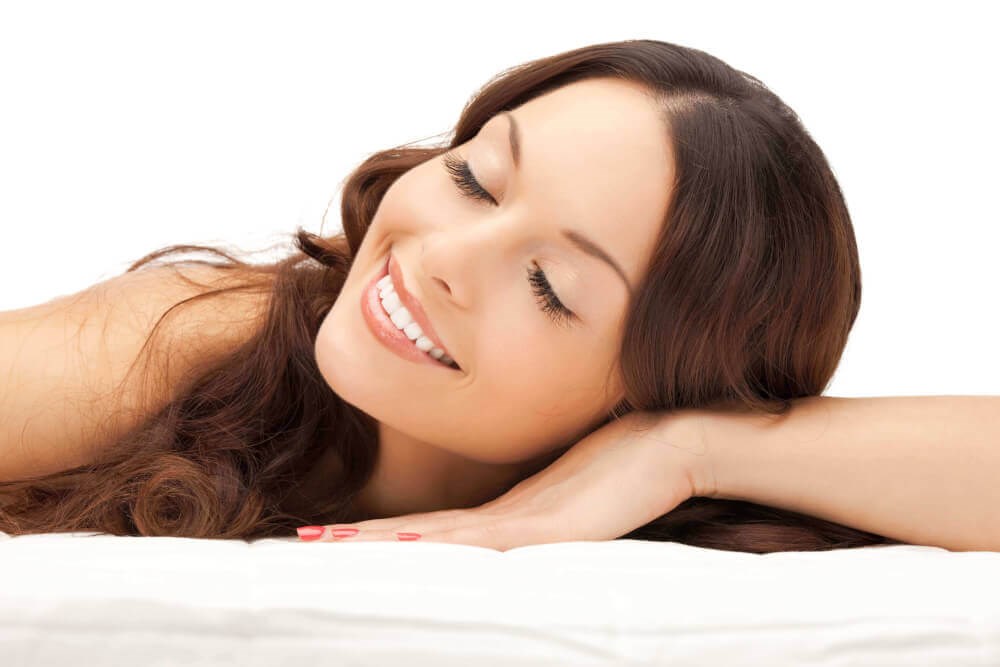 It is often difficult to accept the changes that result from aging. While this process is inevitable, men and women are still in search of the fountain of youth. Today's advancements in cosmetic procedures have made it easier than ever to rejuvenate your face, both surgically and nonsurgically. Las Vegas area men and women appreciate the alternative options outside of a traditional facelift to recapture their younger appearance once again. These state-of-the-art options are less invasive, more customized, and often require less downtime while still achieving unbelievable results.
No two people are the same, and women and men in Las Vegas have different needs to reverse the signs of aging. Working closely with an expert, board-certified plastic surgeon like Dr. Christopher Khorsandi will ensure patients get the right solution to meet their cosmetic goals. One of the most reputable plastic surgeons in the Las Vegas area, Dr. Christopher Khorsandi, Chief Plastic Surgeon at VIP Plastic Surgery, has helped countless women and men regain their confidence. Facial rejuvenation no longer requires only invasive surgical procedures, such as a traditional facelift. Today's patients enjoy the freedom to choose from several facial cosmetic options that are performed by a qualified and experienced board-certified plastic surgeon like Dr. Khorsandi. Below, is a helpful and informative guideline about different surgical and nonsurgical facial rejuvenation procedures performed at VIP Plastic Surgery.
Surgical facelifts
The facelift
The main goal of a facelift is to restore the face to a more youthful appearance. This fantastic weapon fights aging by taking on gravity and outside elements that take their toll on the face. Sagging skin and the presence of lines and wrinkles are all normal symptoms of elasticity loss that are addressed with a facelift. During this procedure, Dr. Khorsandi targets the predetermined area of the face to tighten the underlying muscle structure and remove excess skin. The remaining skin is gently pulled tighter to give patients the final result of a natural, younger-looking face.
In some cases, a facelift can take years, if not decades, off of a person's face making them look and feel younger. Different techniques focus on specific areas of concern when it comes to facelift surgery. These techniques include traditional, short scar, SMAS, and midface facelifts. During your initial consultation with VIP Plastic Surgery in Las Vegas, Dr. Khorsandi will address your specific areas of concern and advise which type of facelift technique is best suited for you. A facelift also works well with other cosmetic procedures like BOTOX or laser skin treatments to enhance a patient's overall results.
Brow lift
A brow lift surgically targets the upper part of the face. Sagging skin and deep creases across the forehead or between the eyes can make you look older. This procedure repositions the brow area to its original location to present a more youthful look. A brow lift can even tighten loose skin in the upper eyelid area. A brow lift is an excellent facial rejuvenation alternative for patients who do not need a full facelift. When paired with other procedures like an eyelift, facial fat grafting, or BOTOX, the results are very complimentary.
Eyelid lift
Also known as blepharoplasty surgery, this procedure is capable of restoring a more youthful look to the upper and lower eyelid regions. Las Vegas area patients often comment that they look tired because of a loss of volume in the skin around the eyes. Men and women who have a droopy eyelid find that it makes it difficult to open their eye fully. During an upper eyelid lift, excess skin and tissue are removed, resulting in a more refreshed and awake appearance. A lower blepharoplasty procedure gives patients a smoother, more natural contour to the areas beneath the eyes, often correcting puffiness and swelling that is prevalent.
Facial fat grafting
This innovative technique uses the patient's fat, also known as an autologous transfer, to add lasting volume and contour to different areas of the face that are hollowed. Aging depletes volume most commonly in the cheeks, eyes, and jawline. By increasing volume, fine lines, wrinkles, and folds are smoothed and the face has a fuller, more contoured appearance. Dr. Khorsandi expertly uses liposuction to extract fat from one area of the body and then carefully injects the purified fat into the targeted sections of your face. The result is a rejuvenated appearance to once-troubled areas with beautiful, long-lasting results.
Nonsurgical facelifts
Liquid facelift
This nonsurgical alternative to traditional invasive facelift surgery combines several rejuvenation products. Combining treatments such as dermal fillers and BOTOX, a liquid facelift works to rejuvenate, contour, and lift the skin. Dermal fillers can restore lost volume to the face in certain areas like the cheeks or lips. BOTOX relaxes fine lines and wrinkles, leaving you with smooth skin. With a liquid facelift, the entire face can be rejuvenated for an overall refreshed look, and unlike a traditional facelift procedure, there is no recovery time, no post-surgical care, and it can be done over your lunch hour.
FaceTite™
Common complaints from patients in Las Vegas include the development of increased facial lines, a double chin, jowls, and hanging skin around their neck. This is where FaceTite™ steps in to address all of these issues in a minimally invasive way. By using radio frequency-assisted lipolysis, the heat from the energy can break up fat cells and contract the skin, creating a tighter, more youthful appearance. FaceTite™ is a fantastic alternative to a facelift or neck lift.
Laser skin tightening
Through advanced laser technology, skin tightening uses radiofrequency energy, ultrasound heat, and wavelengths of light to dramatically improve the appearance of wrinkles, fine lines, and loose sagging skin. These state-of-the-art lasers are so amazing that even the deepest layers of the skin, where aging happens first, can now be reached. Their ability to ignite the production of collagen tightens and plumps the skin's surface.
When it comes to a lift and tuck, the traditional facelift is still the most popular cosmetic procedure. But, for those wanting alternatives, men and women have many different options to try before stepping into the operating room. Board-certified plastic surgeon Dr. Christopher Khorsandi, Chief Plastic Surgeon at VIP Plastic Surgery in Las Vegas, is a renowned expert when it comes to facial rejuvenation. He can formulate a customized plan for you utilizing an artistic approach to give you the youthful facial appearance you desire. If you are ready to rejuvenate your facial features, give our office a call today to schedule a consultation with Dr. Khorsandi.