Are Butt Implants Right For Me? Butt Augmentation with Implants 101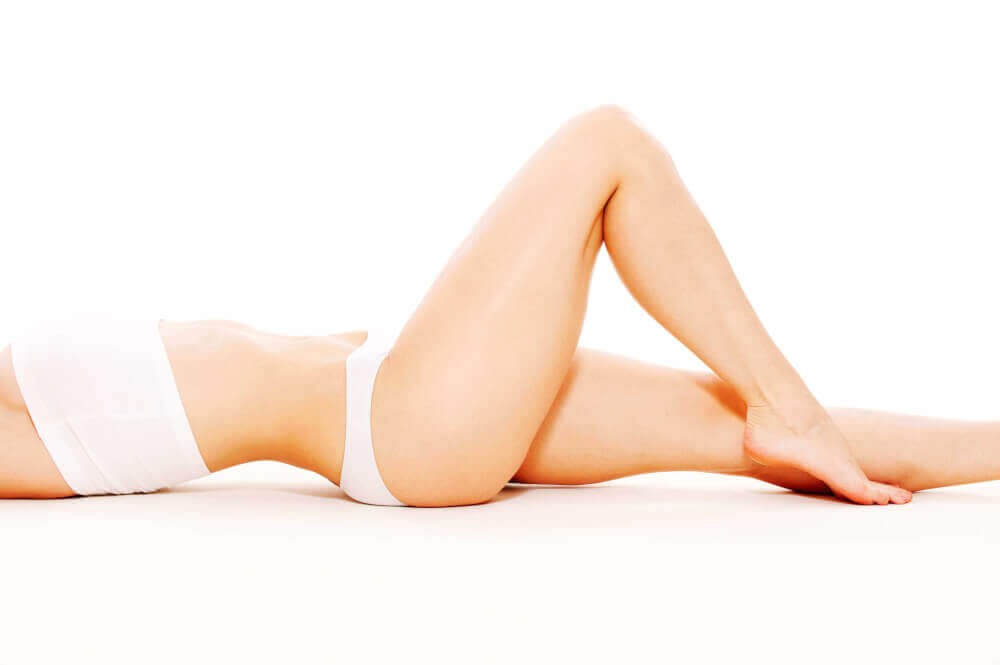 Improving the look of your backside…
On the rise year after year, butt augmentation is taking on a new role as a popular cosmetic choice for individuals wanting to change the look of their backside. Everyone today seems focused on having that perfect, round butt, and some are turning to the help of butt implants to get it done! More women, even some men, in Las Vegas, NV are considering this cosmetic procedure to increase their curves and achieve a little plumpness to fill out their jeans. Board-certified plastic surgeon, Dr. Christopher Khorsandi, is the Chief Plastic Surgeon at VIP Plastic Surgery in Las Vegas and is an experienced, highly skilled surgeon who has helped patients get dramatic results with butt augmentation. Dr. Khorsandi wants to provide some helpful information about butt augmentation with implants so you can decide if this is the right solution for you.
The shape of it all
The buttocks or glutes are primarily made up of four components: bone, fat, skin, and muscle. As individuals age, the skin and muscles of the glutes begin to break down. Skin loses elasticity and volume while muscles tend to lose their shape causing a person's butt to sag or lose fullness. In some cases, due to genetics, an individual may never of had a perky, round butt but instead a more flat looking backside. Patients in Las Vegas wanting a more voluminous shape or "hourglass" figure can look to butt augmentation as their solution to achieve the fullness they want!
About butt implants
Butt implants, like breast implants, have been vastly improved in texture, shape, and durability with the use of today's technology. Butt implants must be able to withstand a patient's weight and not be compromised with movements, such as doing various forms of exercise or normal day-to-day activities. Typically, implants today are made up of solid silicone with a texture that is more malleable in order to provide patients with a natural look. There are also new water-based implants on the market that are being utilized but may be more prone to rupture or break. During your consultation, a qualified plastic surgeon like Dr. Khorsandi will discuss all the options and determine the best technique and implant for you.
The right fit
Even though butt implants are becoming increasingly more popular, it does not necessarily mean butt augmentation is the right fit for everyone. Patients who are typically good candidates for this procedure are healthy, non-smoking men and women who are at their ideal body weight. Most patients considering this procedure are struggling with the aging process and are losing the shape or "plumpness" of their butt. Also individuals that have little to no fat tissue available for fat grafting options can look to implants to get rid of their flat backside to add more shape and volume.
The procedure
The main goal of butt augmentation is to permanently enhance the shape of a patient's buttocks by using the placement of an implant. Essentially, butt implants add volume to the shape of a patient's glutes. Dr. Khorsandi will determine where the incision will be made to insert the implants, but the most common areas are in between the butt cheeks or underneath, in the folds where the glutes meet the upper thighs. Implants can be inserted on top of the glute muscle structure or underneath, depending on what is decided during your consultation. The surgical procedure typically takes 1 – 2 hours. In some cases, liposuction may be needed prior to inserting the implants in order to remove any excess fatty tissue and enhance the overall look of your new shape!
The recovery…
One of the most crucial parts of the process, in order to optimize your results, is to follow the post-surgical instructions provided by Dr. Khorsandi. Due to the location of the implants, a patient's mobility will be limited, which will require several days of rest and recovery. Butt augmentation also requires a patient to not sit or lay directly on the implants for at least three weeks in order to allow them to settle properly. Additionally, it may be recommended to have ultrasound therapy or to massage the implants to reduce swelling, unevenness, and create an overall smooth-looking result. Most patients typically return to work within ten days and can resume normal activity, such as exercising, within a month. In 3 – 6 months, patients can expect to be poolside and fully enjoying their new look.
Consultation is key…
As with any cosmetic procedure, it is important to have a consultation with a board-certified plastic surgeon like Dr. Khorsandi in Las Vegas. You want an experienced surgeon who can aesthetically enhance your appearance while giving you the end result you desire. During your consultation, Dr. Khorsandi will go over the look and size of implants you should want as well if you may need liposuction prior to augmentation. His knowledge and experience will help you decide what the best surgical approach is for your body type and the outcome you desire.
It is a challenge, especially when getting older, to control the way your buttocks looks with just diet and exercise so it may be beneficial for you to consider butt implants. If you are fighting the signs of aging or have always dealt with a flat butt then you can turn to the permanent solution of butt implants to give you a round, perky backside. Becoming increasingly more popular, butt augmentation with a trustworthy, qualified plastic surgeon, like Dr. Christopher Khorsandi of Las Vegas, can help you love your new look. If you are interested in butt augmentation with implants then contact our facility to schedule your consultation with Dr. Khorsandi today.