What Is the Most Natural-Looking Breast Augmentation Option?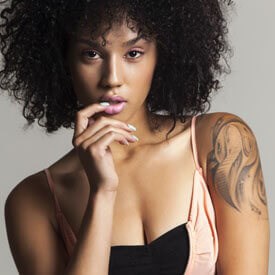 For many women who are thinking about breast augmentation, obtaining a natural look is an important consideration. Fortunately, modern cosmetic surgery techniques and technologies have made it easier than ever to achieve incredibly natural-appearing breasts through augmentation. Board-certified plastic surgeon Dr. Christopher Khorsandi and his talented medical team at VIP Plastic Surgery in Las Vegas, NV, have performed numerous breast augmentation procedures and pride themselves on offering custom-tailored options to meet each patient's needs, including those who are in search of a more natural-looking breast augmentation.
What are the different breast augmentation options?
While it may be overwhelming at first glance, the wide variety of options is actually a wonderful advantage for patients seeking breast augmentation. Saline, silicone, cohesive gel, and fat-grafting procedures each offer unique benefits for patients, depending on their individual needs and goals. These include:
Saline: While saline implants are slightly less in demand now, they were by far the most popular option in recent years and continue to be favored by many patients due to their various benefits:
Can be placed through a smaller incision
Can be used in patients under 22 years of age
Can be filled to different volumes to achieve symmetry
Naturally absorbed by the body if ruptured
Of course, like any surgical procedure, saline implants also have some risks:
Higher risk of rippling
Feel less natural
Higher risk of rupture
Silicone: Silicone implants are generally more popular than saline, with their benefits including:
More natural feel
Less tendency to ripple
Lower risk of rupture
More stable shape over time
Ideal for women with less breast tissue
Silicone implants, though highly popular, do have some disadvantages:
Require larger incisions
Have other incision placement restrictions
Cannot be reabsorbed in the event of rupture
Cohesive Gel (also known as "Gummy Bear"): Cohesive gel is one of the lesser-known types of breast implants, though they can produce some of the most satisfactory results, such as:
Look and feel very natural
Lower risk of rippling and folding
Fat Grafting: Fat grafting (also called fat transfer) for breast augmentation is realizing an incredible amount of growth and popularity due to its potential for overwhelmingly satisfactory results as well as its holistic approach to the procedure. Board-certified plastic surgeon Dr. Christopher Khorsandi is proud to offer state-of-the-art breast augmentation procedures using fat from the patient's own body at VIP Plastic Surgery in Las Vegas, NV.
Does fat-grafting breast augmentation work?
With many different procedures, products, and techniques on the market today, choosing the most appropriate breast augmentation option can be difficult and confusing. Dr. Christopher Khorsandi is dedicated to providing the most exceptional level of patient care and service from the initial appointment to the procedure, and throughout the recovery and maintenance periods. During your initial consultation, Dr. Khorsandi will take the time to evaluate your specific case thoroughly, answer all of your questions fully, discuss your cosmetic and functional goals, and recommend a course of action that will best meet your needs.
Fat grafting to breast has many benefits and advantages, including the fact that there is little to no risk of rejection, as the tissue being transferred is native to the patient. Fat and tissue are typically harvested from areas of the body that have a slightly higher fat store — the abdomen, thighs, or love handles — and is then purified and injected into the breasts. Skillful and experienced surgeons are able to reshape and resize the breasts with these injections. Because the augmentation material is technically comprised of a patient's native tissue and fat, the results often appear — and feel — more natural than silicone, saline, or gel implants. However, because they use native tissue, fat-grafting breast procedure results are often not as long lasting or as dramatic as those that use implants.
Am I a good candidate for natural breast augmentation?
As with any surgical procedure, it is important that patients are relatively healthy, are non-smokers, and have no medical contraindications to surgery or anesthesia. In the case of breast augmentation, ideal candidates have reached and maintained their goal weight for at least six months and are finished with pregnancy, childbearing, and breastfeeding.
The best way to determine if you are a good candidate for breast augmentation with either silicone, saline, cohesive gel, or fat transfer is to be evaluated by the qualified and certified surgical team at VIP Plastic Surgery in Las Vegas, NV. Dr. Christopher Khorsandi is committed to providing the most beneficial options for a natural breast implant, including fat transfer to breast, and will discuss all of the available options and what may work best for you.
Call our office to schedule your consultation today, and learn more about how breast augmentation can be subtle, natural, and still dramatically successful.