Breast Augmentation--Silicone or Saline?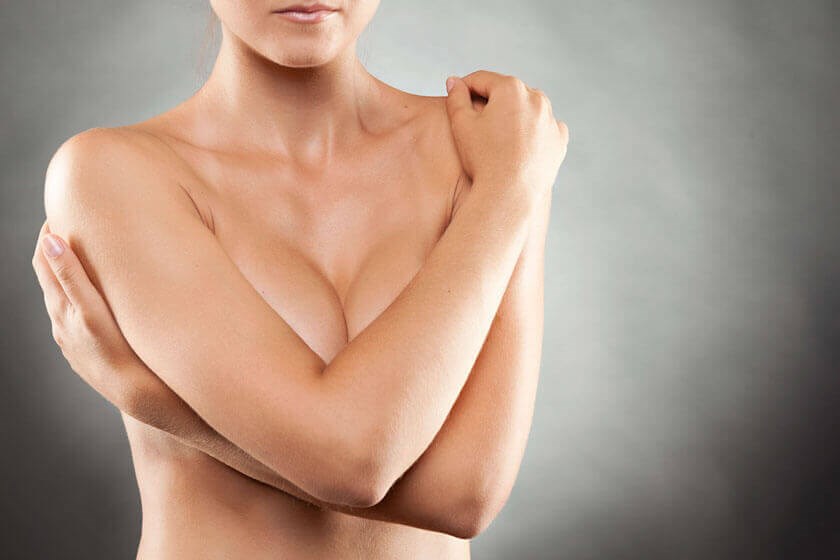 So you're considering breast implants and are having a tough time deciding whether or not to go with saline or silicone? It's a tough decision and it's definitely one that requires some thought and consideration. Each type of implant comes with its own pros and cons and in some circumstances, one can actually be a better fit for your body. Dr. Christopher Khorsandi with VIP Plastic Surgery in Las Vegas can help steer you in the right direction. He can help you determine which type of implant is best for you so you can focus on more important things like what cup size you'd like and shopping for cute, new bras.
Let's take a closer look...
Saline and silicone implants are both made up of a silicone outer shell, but that's pretty much where the similarities end. Saline and silicone implants are built quite differently. Saline implants are inserted under the breast tissue or chest muscle while empty and then filled with sterile salt water during the actual surgery. This allows the surgeon to fill the shell to the size the patient desires right there in the operating room. Silicone implants are also inserted under the breast tissue or chest muscle, but they're already filled with a plastic gel, which is silicone. These implants come in a variety of sizes. Most often, during surgery, several sizes will be tested to see which one looks the most natural and meets the patient's aesthetic goals.
Silicone Implants
Pros of silicone
Silicone implants are FDA-approved and are most commonly selected by Las Vegas women, along with 80% of women worldwide, since they look and feel the most natural. There's also a lower chance of rippling with this option. They mimic the look and feel of real breast tissue and produce gorgeous outcomes.
Cons of silicone
Silicone implants are more expensive and require a larger incision when placed under the skin since they are already pre-filled by the manufacturer. You are also limited to 2-3 incision locations due to the implant being pre-filled. The size of the implant cannot be altered as the volume is already predetermined. It can be harder to detect a leaking implant that's filled with silicone since the shell will not automatically deflate. Silicone implants are also radiopaque which means they will block visibility on an X-ray, so an ultrasound or MRI may be required to detect any issues. Silicone implants are only approved for women age 22 years or older. With that said, ruptures of a silicone implant are extremely rare. New advancements have allowed manufacturers to engineer silicone implants that are highly durable, safe, and long-lasting.
Saline Implants
Pros of saline
Saline implants have been in use for decades. Since saline implants are filled after they've been positioned inside the breast, the incision size is a bit smaller and you also have more options when it comes to the incision location. Another perk of saline is that the volume can be adjusted by the surgeon during the procedure. Saline implants will deflate if they begin to leak. They are also radiolucent, which means they do not block visibility on an X-ray. Silicone implants are approved for women age 18 and older. Similar to silicone implants, saline implants are well-made and rupture is rare.

Cons of saline
Saline implants are firmer and they also weigh slightly more than silicone. For some patients, they do not look or feel as natural as a silicone implant. If you are thinner, have low body weight, or limited native breast tissue, you have a greater risk of "rippling" with this implant. This means that visible lines can be seen through the skin, which is something that does not occur with silicone implants.
Ideal candidates for breast augmentation
Many factors need to be considered in order to determine whether or not you're a good candidate for a specific type of breast implant. Your age, the condition of your skin, body weight, frame, and overall aesthetic goals will all be discussed during your private and in-depth consultation with Dr. Khorsandi. Countless Las Vegas women have breast implants and continue to get them each day. Whether silicone or saline, it is one of the most popular cosmetic treatments in Vegas and our patients love their results!
How much does this cost?
The cost of breast augmentation can vary anywhere from $6,500 to $7,500, with silicone being the more expensive option. Additional procedures, such as breast lifts will increase the overall
cost.
What size to go with
Don't be swayed by the idea that larger is always better. Hard to do in a city like Las Vegas, right? One of the pros with working with an experienced board-certified plastic surgeon like Dr. Khorsandi is that he will work with you to determine which size implant will work best for your body type and frame. At the end of the day, a natural breast appearance is a goal for most patients. You will want to select a size that makes you happy, and that also suits your body type.
Whether you decide to go with silicone or saline, there are countless options when it comes to breast augmentation surgery to achieve your goals. Also, something that makes the consultation process even easier is the opportunity to "try on" different types and sizes of implants, as well as get an idea of what you may look like prior to surgery. Dr. Khorsandi uses 3D imaging technology, which provides a high-resolution visual so you can see what you're getting before going into the operating room.
Whether you're "flat-chested", desire to go extra large, your breasts are asymmetrical, or you've recently undergone a mastectomy and are ready to restore your breasts, Dr. Khorsandi will work with you to ensure you're fully satisfied with your new look. Contact the Las Vegas plastic surgery office of Dr. Christopher Khorsandi today to take your first steps towards an enhanced image you'll love.