Breast Augmentation: Top 6 Ways to Attain Natural Looking Breasts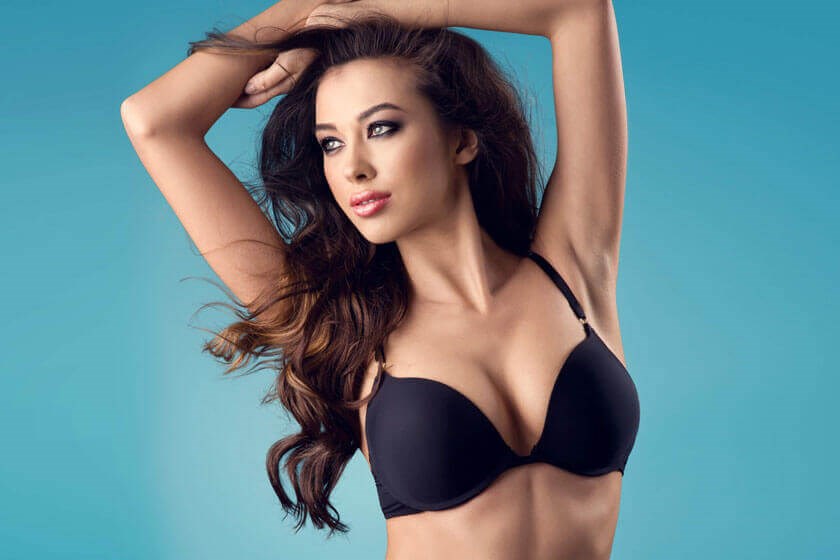 "Are those real or fake?" This is a common question that many women hear after they've undergone breast augmentation surgery. Although some can consider the question flattering, others would prefer not to draw unwanted attention to their chests. If you're wanting breast implants, but don't want the speculation that comes with it, it's important to consider the best ways to achieve natural-looking breasts. Board-certified plastic surgeon Dr. Christopher Khorsandi with VIP Plastic Surgery in Las Vegas has performed countless breast augmentation surgeries and utilizes surgeon skill, an artistic eye, and the best surgical techniques to ensure your new breasts look as natural as possible. Here's how!
What to consider
Size
Bigger doesn't always mean better. In Las Vegas, where going larger might seem like the norm, not all women should or need to go to a much larger size. You will want to select an implant that is in proportion with your body. There's nothing natural about going from an A cup to double D's on a 100 pound frame. Dr. Khorsandi uses 3D technology to give you a better idea of how your body will look with implants of various sizes. It's also important to consider your lifestyle when making this decision. Larger breasts are heavier, regardless if they're natural or augmented with implants. If you're incredibly active and physical you may not want to select large implants that may get in the way or cause additional issues like back pain or sore muscles. Also, larger implants will affect the way your clothing looks. Obviously you will need to purchase larger bras, but keep in mind your current clothing is going to become tighter and accentuate your chest more. For some women this isn't an issue, but others may prefer looser clothing.
Type of implant
Saline and silicone are both very popular choices for implants and Las Vegas women still choose both depending on their aesthetic goals. Each has its own pros and cons. Saline implants are approved for women age 18 and older. The implant is inserted through the incision while deflated and then filled once in place. Dr. Khorsandi can then reduce or add volume as needed during the surgery. This makes understanding the patient's aesthetic goals critical, which is why Dr. Khorsandi gains as much insight during the consultation as possible so that during surgery he can create the right look. Saline implants may show more ripples than silicone, so if you are on the thinner side this is also an important factor to consider.
Silicone implants are approved for women ages 22 and older. This is the most commonly selected implant by Las Vegas women simply because silicone has a more natural look and feel and a lower chance of rippling. Silicone implants come pre-filled, and while the incision may be a bit larger due to the size of the implant, the incision can still be almost completely hidden under the breast fold. Compared to a saline implant, the size of a silicone implant cannot be altered. During surgery, it is common for Dr. Khorsandi to bring in several sizes and place them within the breast to see which one creates the most natural and desired outcome.
Placement method
Depending on the size and type of implant you select, you are limited to certain implant positioning. Placing the implant between the breast tissue and the chest muscle tends to result in a less natural appearance since the roundness of the breast is more pronounced. Rippling may also be more apparent with this method since less tissue is covering the implant. Placing the implant behind the breast tissue and chest muscle allow the implant to sit more securely and look more natural. In addition, some risks such as bottoming out are decreased with this positioning method.
Shape of implant
Women come in all different shapes and sizes and so do implants. A round implant is the most commonly selected implant. This shape helps give women the fullness and cleavage they desire with a breast augmentation. Teardrop implants tend to give a more natural look as they are modeled after the natural breast shape. You can discuss both of these options with Dr. Khorsandi and determine which is better for your desired results.
Do I need more than just implants?
Most patients come into our office expecting to just get breast augmentation surgery. This is not always the case as you may benefit from a breast lift in addition to implants. If your breasts are sagging or you have excess skin, implants alone will not correct these issues. A breast lift will reposition the breasts while implants will increase their size. Dr. Khorsandi will conduct a physical examination at your consultation and suggest which procedures will provide the best results.
Find the right surgeon
The right surgeon makes all the difference. You don't always buy a car from the first dealership you go to, so why sign up for the first surgeon you speak with? Approach each consultation as a job interview and ask important questions. If the surgeon is trying to push a large implant size that you're not comfortable with then this may not be the surgeon for you. You want to make sure your voice is being heard, because after all, the implants are going on your body. Explain in detail what your aesthetic goals are for augmentation surgery and if you are doing this with an experienced, reputable board-certified plastic surgeon, the changes are high that you will get the right result.
Cost
In Las Vegas, the cost for silicone implants is generally higher than saline, in most cases, by about $1,000. This should not deter patients from choosing silicone based on price alone. Silicone may create a more natural outcome and it is worth the extra expense to attain the outcome you want.
Consultation
We highly recommend you schedule a visit with our Las Vegas plastic surgery office to learn more about a breast augmentation procedure. Dr. Khorsandi will meet with you, discuss your goals, and conduct a physical examination. He utilizes 3D imaging technology that provides high-resolution images to give you a better idea of how your new breasts will look with your body type. Selecting the right type of implants and size are incredibly important decisions and Dr. Khorsandi will lead you in the right direction. You can obtain the breasts you've always wanted and Dr. Khorsandi will ensure they will look as natural as possible. Give us a call today to start your journey to a new and improved you.