Breast Implant Removal Surgery—What You Need To Know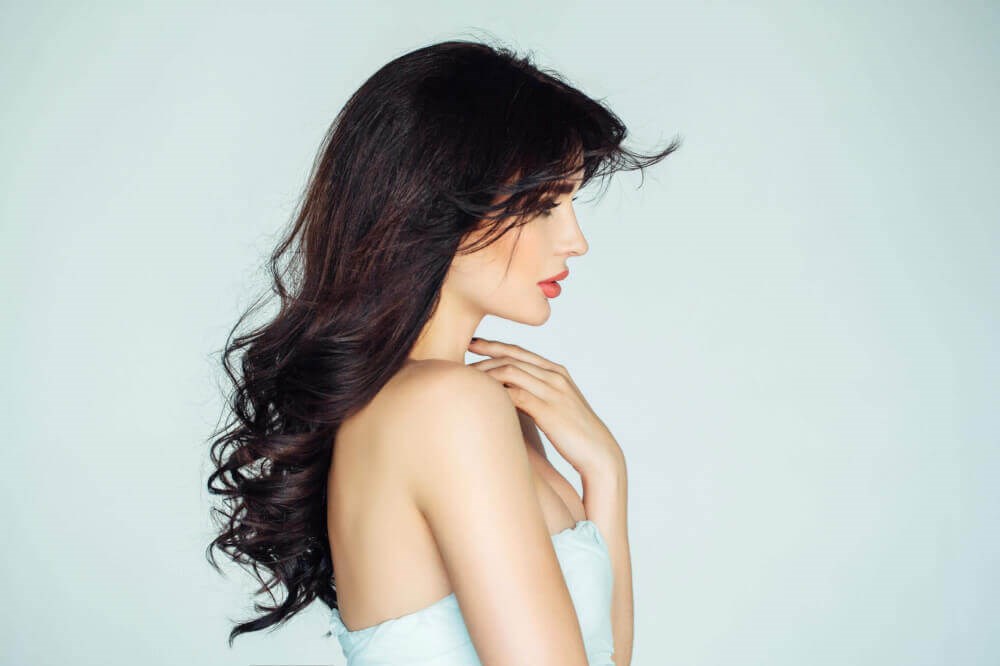 Breast implants are taking on a different look based on what's trending these days. Many women are wanting a more natural appearance so they are considering smaller breast implants. In some cases, they are removing their implants all together. One of the main factors fueling this new trend is a focus on fitness. Women striving to be more active and taking up exercise training programs like CrossFit are finding that their breast implants may not be a good fit for them anymore. Others are electing to forgo the maintenance needed with implants as they don't come with a lifetime guarantee. While breast implant removal is not trending with all women, plastic surgeons are definitely seeing a shift.
Board-certified plastic surgeon Dr. Christopher Khorsandi is the Chief Plastic Surgeon at VIP Plastic Surgery in Las Vegas. A specialist in breast augmentation procedures, Dr. Khorsandi is one of the top plastic surgeons in the Las Vegas area. He cares about what his patients want and if removing your breast implants is what you desire, then Dr. Khorsandi can help. Finding the right plastic surgeon is a key component to this surgical procedure and getting you the best results is a priority of Dr. Khorsandi.
Here is some helpful information on breast implant removal surgery and what you need to know.
Getting your breasts back
Breast augmentation is still the most popular cosmetic surgery performed today. Most women are highly satisfied with their augmented breasts but in some cases, women have a change of mind. If women are experiencing pain, discomfort, any complications, or even a change of heart in how they want their body to look, then breast implant removal is an option.
The first step
If you are feeling that breast implant removal is the right option for you then finding a qualified board-certified plastic surgeon in Las Vegas is the next step. Not every woman is an ideal candidate for removing their breast implants. Dr. Khorsandi can determine during a consultation if existing breast tissue has enough elasticity or if other factors such as implant size, duration, and the patient's age will alter the removal results.
Your natural breasts without implants
The end result for each woman will vary because every woman's breasts are different. There is no standard answer but the majority of patients who remove their implants are left with a pleasing shape to their natural breasts. Unless your breasts implants were large, or your breast tissue has lost extreme elasticity, then you will likely be happy with the end result. Some common side effects experienced include the loss of volume in the top half of the patient's natural breasts where the implant provided fullness. Others may experience excess loose skin in certain areas where the implant once resided. Thankfully there are other cosmetic options to give women alternative ways to make their natural breasts look great again.
Cosmetic options after removal
Women who have made the decision either medically or cosmetically to remove their implants have great options to enhance their natural breasts without saline or silicone implants. Women can consider a breast lift to remove excess skin left behind once the implant has been removed. This is an excellent alternative to naturally enhance your breasts and further contour your frame without increasing breast size. Another option is a fat transfer procedure to give your natural breasts additional volume. This is achieved by utilizing liposuction to remove unwanted fat from certain areas in order to boost the fullness of the natural breasts once the implants are removed. Common areas of liposuction are the thighs, abdomen, or waist. Once extracted, the fat is purified and strategically injected back into the breasts by a qualified plastic surgeon like Dr. Khorsandi to create natural volume. A fat transfer procedure is commonly done in conjunction with a breast lift for patients who have had their implants removed.
The removal process
A skilled, experienced plastic surgeon like Dr. Khorsandi can give patients in Las Vegas the best results with their implant removal process. The removal process is still a surgical procedure but is generally straightforward in most cases. Using the existing incision areas to carefully remove the implant device so no additional scarring will occur, most patients feel the removal process is easier than the original augmentation process. If there is any scar tissue that surrounds the implant, Dr. Khorsandi will remove it at that time. In some situations that is not necessary so the body will eventually absorb it once it dissolves.
Breast implant removal recovery
There is some discomfort post-op and if a patient undergoes a breast lift in conjunction with the removal, then their breasts will feel tight or restricted until the natural breast settles into place. Depending on each surgeon's post-op recommendations, a chest compression garment may be needed the first week and patients should avoid lifting or any strenuous activity for at least 6 weeks after surgery. Most patients can return to work after one week. It is also important to remain patient with the results as it will take a few months for the natural breasts, now without implants, to feel normal again.
Choosing to remove your breasts implants is a personal choice and one that might not be right for every woman. While many women love their breast implants and many more women choose to get their breasts augmented, implants are not for everyone. Whether a woman has a change in lifestyle, complications with capsular contraction, or a breast cancer diagnosis, women do have options available to them and removing their implants is one of them. Consulting with an experienced plastic surgeon like Dr. Khorsandi is an important part of the process when deciding to remove your breast implants and obtaining the best results possible post-removal.
VIP Plastic Surgery in Las Vegas is one of the leading centers in the area helping patients transform their bodies into what they want. Dr. Christopher Khorsandi has extensive knowledge and a medical background to provide you excellent solutions if you are wanting to change the way your breasts look. You are not alone if you want to remove your breast implants but finding the right plastic surgeon is crucial to optimizing the best end results for you. VIP Plastic surgery and Dr. Khorsandi invite you to call or schedule a consultation today if you are interested in breast implant removal so you can find out what can be done to help you!