Bringing Fictional Characters to Life With Plastic Surgery
From lifting faces to slimming waists and enlarging muscles, perfecting the human body is a practice that can be seen everywhere from gyms to surgical centers. Each person has a different idea of what the "standard of beauty" is for them and the methods of how they can achieve this beauty. For some, plastic surgery can help to achieve a beautiful look that would not have otherwise been possible. In most cases, the goal of surgery is to be subtle where the results look natural and other than the patient, others may not even know that they had surgery- they just look great! However there have been reports of several instances in the media of women whose desired standard of beauty is to shape themselves after impossible fictional characters from pop-culture. Let's take a look at a few of these women who are using plastic surgery to achieve their ideal standard of beauty: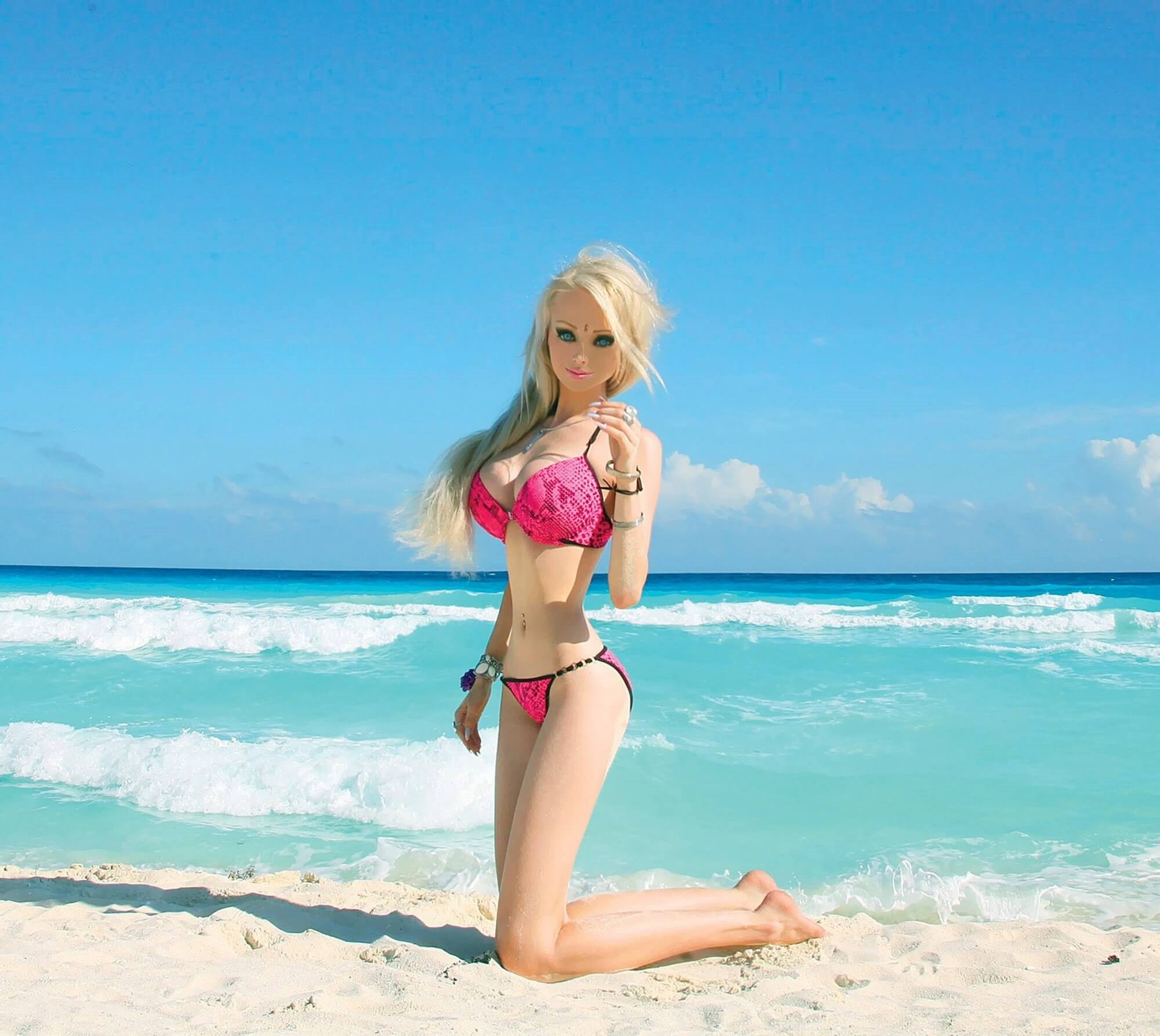 Most people believe that Barbie's unrealistic body proportions set an unattainable standard of beauty that most girls chase all of their life. Moldavian-Ukrainian model Valeria Lukyanova has taken this to a new level by turning herself into the "human Barbie". She wanted her body show what she thought beauty was — slim body, big breasts and a perfect face. Lukyanova admitted to getting a breast augmentation, but despite controversy, she argues that the rest of her body is completely natural and that she lives on an almost completely liquid diet. She also uses make up to modify the shape of her face in many of her photos.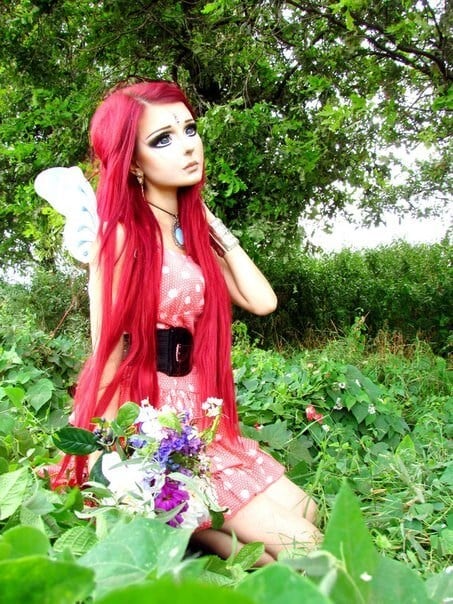 Following the debut of the Human Barbie, the real-life anime girl, Anastasiya Shpagina, started on her rise to fame. From her huge eyes to heavy makeup, it's disputable that she has had surgery to achieve her surreal beauty. Shpagina claims she has not gone under the knife yet, but there are rumors that she had cosmetic surgery to make her eyes look more like an anime character and a breast augmentation to fill out her proportions.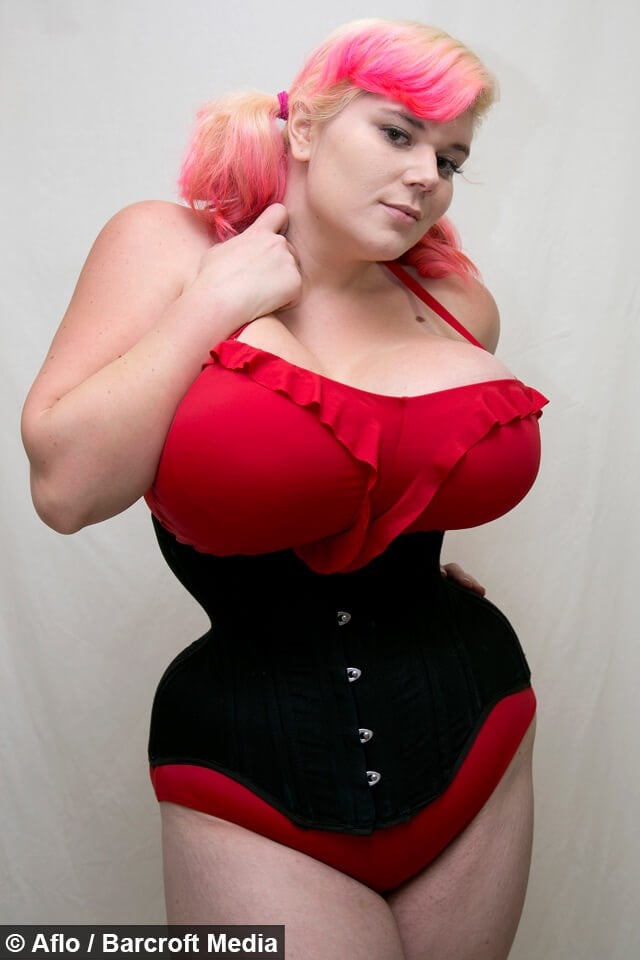 In an effort to recreate the vixen Jessica Rabbit's body shape, Penny Brown used plastic surgery and training corsets. The pin-up model had breast augmentation — from a 34H to 36O — and used training corsets to fit into a 23-inch corset. Brown hopes to make her O-cup breasts bigger, saying that "the bigger they are, the better." She considers replicating Jessica Rabbit in real life an honor, stating that Jessica Rabbit is sensual, strong and incredibly sexy, and the journey of transforming into her has helped her conquer her body-image and self-esteem issues.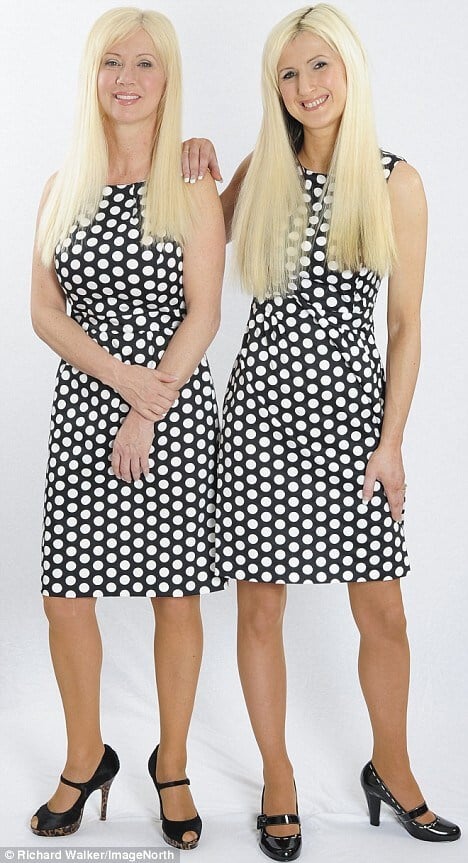 Looking at a picture of Janet and Jane Cunliffe, you may think they're twins. Surprisingly, one of the two is 22-years older than the other — and a mom. Janet, mom of Jane, had breast augmentation and several cosmetic surgeries to bridge the age gap between herself and her daughter. Nowadays, they both have long blonde hair, an hourglass figure and a toned body, with the only difference being that the mother is 2 inches shorter than the daughter, and they have different eye colors.
Beauty Is in the Eye of the Beholder
These are extreme examples, but the everyday person still looks in the mirror and sees minor imperfections that they would like to change. From television shows to magazines, images of the perfect body have permeated every level of our culture. The choice to undergo surgery to make these changes is an extremely personal one. People will see flaws in themselves that others may not and those flaws can sometimes have a very large impact on self-esteem. While not everyone is trying to look like Jessica Rabbit or Barbie, we each have a standard of beauty that impacts how we view ourselves and cosmetic surgery can bring some of those standards closer to becoming a reality.