To Implant or Not When It Comes To Sculpting A Bodacious Butt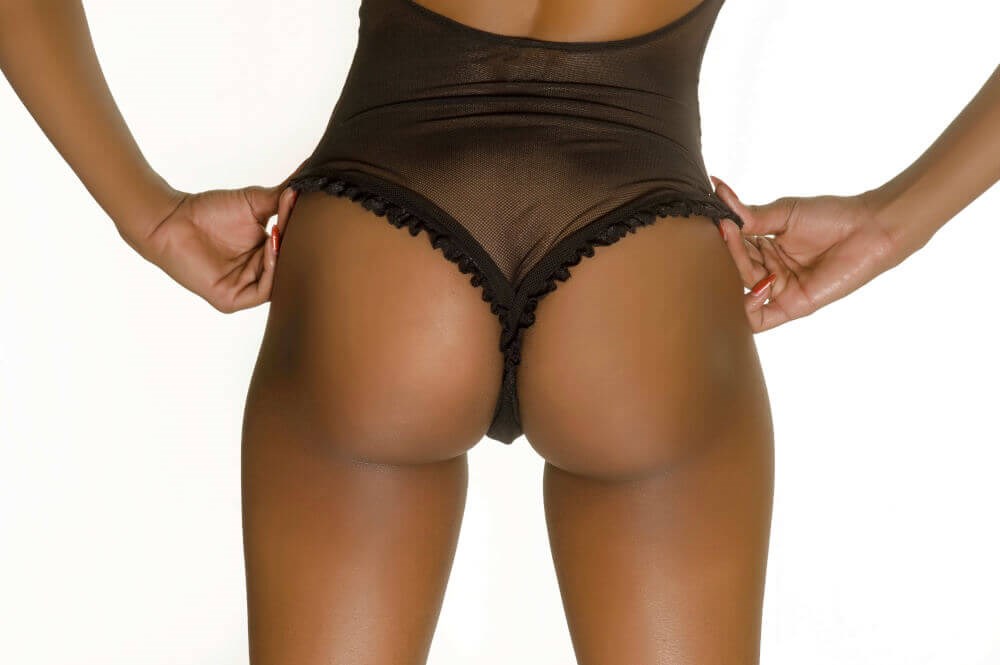 The shape and size of the butt is an important part of having a well-proportioned, attractive body. While this is largely determined by genetics and how your body stores fat, many individuals are simply unhappy with the way they look. You may have tried physical activities such as squats, lunges, and jogging as a way to look fabulous from behind, but had limited results. Others may notice that their butt has started sagging from age. When diet and exercise are not enough to shape and lift and your butt, there are other ways to get a standout look.
Certain cosmetic procedures can actually improve your body's proportions and contours in a much shorter amount of time. The most popular types of treatments include butt implants, butt lifts, and fat grafting to add volume and enhance the shape of your body. Board-certified plastic surgeon Dr. Christopher Khorsandi, Chief Plastic Surgeon at VIP Plastic Surgery in Las Vegas, NV, shares his knowledge and expertise on the different approaches to sculpting a perfect backside and how he can help you achieve the ultimate look to your behind.
The Basics on Butt Implants
In this surgical procedure, soft silicone implants are placed deep in the tissues of the buttocks, creating a fuller, rounder, and more visually appealing look. The silicone is made from a safe, durable material that resists pressure or deflation when sitting down or lying on your back.
Butt implants are typically recommended for patients who have a low volume of fat in their butt and want to bring the balance back to their overall figure. During the surgery, both sides are carefully examined and assessed to ensure the results are symmetrical and flattering. For those who are curious about the look and feel of an implant, they are completely natural and provide a nice contour to the body. At VIP Plastic Surgery in Las Vegas, board-certified plastic surgeon Dr. Khorsandi will help you determine if butt implants are the right option to improve your self-confidence and image based on your body type and overall aesthetic goals. When done correctly, the final look is a long-lasting, more permanent solution than other options.
What is a Brazilian Butt Lift?
A deflated butt can be the result of aging, pregnancy, recent weight loss, or a number of other factors. A Brazilian butt lift uses fat from your own body and redistributes it to the buttock for a smooth, shapely look.
Also called fat transfer or fat grafting, a Brazilian butt lift essentially uses liposuction to remove fat from the hip, outer thighs, abdomen, or other sites on the body that have excess fat to complete the procedure. These areas are grafted, the fat is purified, and then it is injected layer by layer back into the buttocks until the final outcome has been achieved. Candidates for a Brazilian butt lift are first determined by whether you have enough body fat to transfer to the butt. Since the procedure uses the fat found in your body and not a foreign object, the results are fast, efficient, and natural. An added benefit is that you simultaneously reduce unwanted fat in other parts of the body, making it a win-win situation.
Which Procedure is Right For You?
Overall, there is a high documented rate of satisfaction among these types of procedures among patients who receive implants, Brazilian butt lifts, and fat grafting surgeries. If you want to know which option is best for your bottom, a consultation with board-certified plastic surgeon, Dr. Christopher Khorsandi at VIP Plastic Surgery in Las Vegas, NV, will determine which treatment will give you a fuller, more beautiful shape based on your needs. Generally, candidacy for either procedure begins with your wish for a beautiful, amplified look.
Many patients choose silicone butt implants when they don't have a sufficient amount of fat stored in the donor site, or if they want a more dramatic look. Those with fat deposits in the thighs, abdomen, or other areas can use their natural tissue in a Brazilian butt lift to magnify the size and shape of their bottom.
If any of the following scenarios sound familiar, you may want to look into a cosmetic treatment for your backside if you:
Have recently lost weight in other parts of the body such as your arms, stomach, and thighs, but want to maintain the overall shape of your butt

Feel unbalanced due to having a heavier top and a smaller bottom

Want to fight the signs of aging, such as with a sagging rear end

Have a natural shape that has always felt flat or deflated

Want clothing to fit better or more attractively on your body
The skilled and professional staff at VIP Plastic Surgery will also able to review with you what to expect in terms of recovery, cost, and desired effects. After undergoing any type of butt augmentation procedure, you will need to set aside an appropriate time to rest and stay off your bottom so your body can heal and adjust to the treatment properly.
Sculpting a Bodacious Butt
Board-certified plastic surgeon and Chief Plastic Surgeon at VIP Plastic Surgery in Las Vegas, NV, Dr. Christopher Khorsandi is highly trained in helping men and women know which method of butt enhancement will correct imperfections in their backside and create a younger-looking appearance. Dr. Khorsandi's extensive experience in performing butt augmentation procedures helps patients explore the different methods of treatment based on their individual needs and goals. To learn more about the details of butt implants, lifts, and fat grafting for a more bodacious butt, reach out to the office of VIP Plastic Surgery today and set up a personal consultation with Dr. Khorsandi.