Butt Implants vs. Brazilian Butt Lift: What Should You Choose?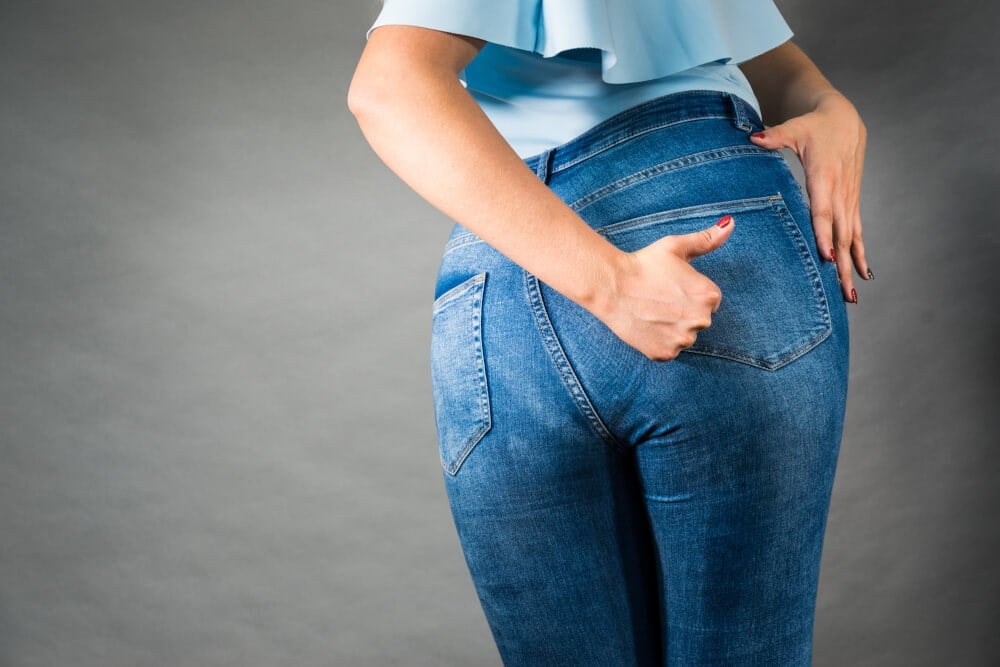 Considering all the pop culture influence, it probably isn't hard for you to believe that butt implants are the fastest growing sector of plastic surgery in the United States. In fact, it's seen a growth rate of 115% since the year 2000.
Although the surgery is wildly popular and continuously growing, there are still several things the average person doesn't know. If you're considering having butt implants, whether they're silicone or fat transfers, this article will answer all your questions.
Just continue reading!
Types of Butt Implants
Butt implants are also known as butt augmentations and gluteoplasty. It's an option that many people choose to improve both the shape and size of the buttocks. This procedure can also reduce the look of cellulite and provide a rounded well-toned lift to the area.
While it's most common among women, men are known to receive butt implants as a permanent solution to body issues too. If you are considering having this procedure done, there is a lot to know first. The most important differences between the different types of butt augmentations are the materials your doctor will use.
Here are the differences:
Silicone Implants
Silicone is a durable and flexible material that's often used for various implants such as those in the hips, butt, and breasts. The material is known to withstand pressure and excessive wear.
How It's Done
When a surgeon performs a butt augmentation with silicone implants, they make an incision and lift the gluteus maximus to create sort of a pocket for each implant. The silicone used is a soft, gel-like material that is carefully positioned before the surgeon closes the incision.
Healing and Recovery
In the majority of cases, patients heal four weeks after receiving implants. However, they are up and moving within three days of the surgery. Because this surgery is more invasive than alternatives, the recovery can be painful. 
During the healing process, it's important to follow your doctor's care instructions and limit your physical activity. These limitations will reduce the possibility of having the implants shift or rotate while they are healing. This movement can cause lopsided results.
While it might be tempting to show off your new implants with tight clothing, it's best to wear loose-fitting bottoms with an elastic waist like sweats, palazzo pants, and harem pants.
Risks and Side Effects
Additionally, you will need to take care of the incision and keep the area clean. It's possible that there will be some swelling.
There is also a risk of nerve or muscle damage, bleeding, and infection. Some patients have experienced leaking implants and fluid build ups as well.
After your implant surgery, you will see the results right away. But it can take a full 6 to 8 months for you to get used to the feeling of them in your body and move as you previously did.
How Much Does It Cost?
As with most things, the cost of butt implants varies depending on your location and the surgeon you choose. There might also be other determinants that play into the price like special pillows, medical tests, or anesthesia.
On average, butt implants can set you back about $9,000.
Brazilian Butt Lift
The second type of butt augmentation is the Brazilian butt lift. Instead of silicone, this procedure uses fat from your body. Keep in mind that it isn't a permanent option, as your body can naturally absorb some of the fat over time.
If you are having this surgery, you should already be at your goal weight to ensure you get the best results. Otherwise, large amounts of weight loss or gain can undo the progress of the surgery.
How It's Done
This procedure isn't ideal if you're thin or have a low volume of fat in your body. In most instances, there should be enough fat to fill two soda cans.
During the surgery, your doctor will perform liposuction in the area of your body where the excess fat is unwanted. The belly area and thighs are most common. After the liposuction, the doctor will transfer the fat into your butt to reach the desired shape.
There is typically a physical exam performed beforehand to determine if you're healthy enough to withstand elective surgery.
Healing and Recovery
There aren't any incisions for you to care for while recovering from a Brazilian butt lift. However, there are still some factors that you need to be mindful of.
You shouldn't put pressure on your butt for about three weeks. Instead, your weight and pressure should go to your thighs. During this healing period, you can sit on a specially designed pillow as not to disturb the newly transferred fat.
You should also do a good amount of walking every day.
Risks and Side Effects
The risks and side effects of the Brazilian butt lift are minimal because the surgery isn't as invasive and it only uses your own fat. You may also have contour abnormalities or areas where the appearance is uneven. This is usually the result of there being too much or not enough fat transferred.
If your surgeon is inexperienced, they can transfer the fat into a blood vessel which can travel to your lungs and cause death. For your own safety and the best looking results, always go to a board certified surgeon who does these procedures often.
How Much Does It Cost?
This procedure starts at $13,000. This price can change depending on how many parts of your body the liposuction is performed on.
Contact Us
Before opting for an elective surgery, you should always do a significant amount of research before choosing a surgeon. Butt implants are mostly safe, however, complications can arise without the proper treatment.
During your consultation, you should ask for before and after photos and even read patient reviews online. A trustworthy doctor won't hesitate to share that information and other details that will make you feel more comfortable.
If you have questions or would like to schedule a consultation, give us a call today.