Does a Butt Lift Increase Self-Confidence?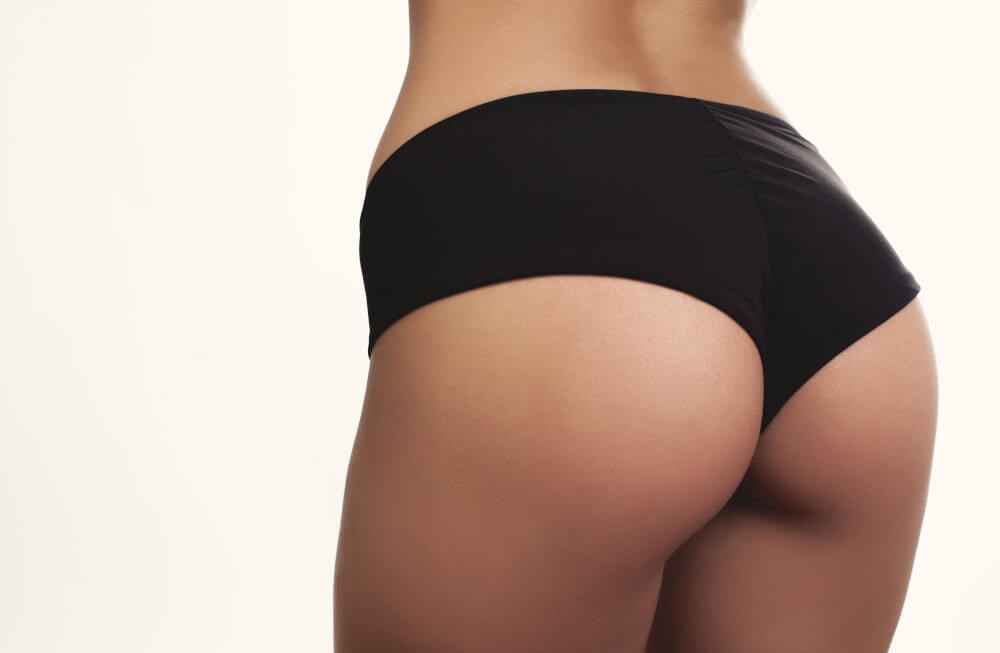 Every year the number of people getting a butt lift climbs 30 percent. There's a ton of reasons why thousands of people are getting butt lift surgery right now.
Big butts are 'in' and there are lots of options for butt surgery. The main reason behind the boost is the way this procedure has people looking and feeling after.
Some of the benefits include an improved silhouette and the sexy contours of younger you.
Patients can wear clothes post surgery they couldn't pull off prior. People won't believe it's really you.
Best of all, a butt lift can supercharge self-confidence. To know how a butt-lift could change your dorky walk to a sexy saunter, read on!
What Is a Butt Lift?
A butt lift is a surgical procedure, also known as gluteoplasty.
It is a very popular procedure - thousands of people every year get great results from it.
It lifts the sagging flat piece at the bottom of the butt. Tightening the skin of this section of the buttocks makes the butt look more attractive.
Butt lift surgery removes skin and fat by liposuction and excision. The procedure takes around 2 to 4 hours.
Plastic surgeons make an incision at the top of the butt to remove extra skin and pull the residual skin tight. Fat may also be removed with scalpel or liposuction to give a balanced and sexy contour to the butt and thigh area.
The incisions are expertly stitched to minimize scarring. The butt looks attractive in and out of jeans when scarring is minimized.
Types of Lift
There are generally two types of butt lift.
A traditional excisional butt lift helps with excess droopy skin.
A Brazilian butt lift augments the backside. It inserts excess fat in strategic spots to give a firm shapely butt.
Who Is It For?
A butt lift will benefit anyone who wants better contour of the buttocks.
People who are most likely to benefit are:
those with excess skin from a sudden reduction in weight, and
those with excess skin due to genetic factors or aging.
Mothers often report their butt has sagged since they had their children. A butt lift can get their butt looking as good or better than it did before.
A qualified plastic surgeon will tell a patient whether butt lift surgery will work for them. They will base their decision on their body shape and the quality of the skin.
Benefits of a Butt Lift
There are many benefits of a butt lift. All of them lead to higher self-confidence.
Big and shapely butts are very fashionable. In the last decade, the butt has received increasing focus. From Jennifer Lopez to the Kardashians and Beyonce - the focus is on a shapely butt.
Young bottoms sit high and perky on the body. As people age, have children or lose weight rapidly, the butt skin and fat tends to sag.
A butt lift can make the body look younger and in terrific shape.
There are those that didn't even have a shapely butt in their youth. A butt lift can give them the sorts of body contours that attract attention and give them a boost of confidence.
People that have received a butt lift procedure report it gives them flattering body contours. They can totally change their wardrobe.
All of which boosts their confidence.
Is It Risky?
Plastic surgery is a quick procedure for aesthetic purposes. Nonetheless, it does have some risks that patients can discuss with their surgeon.
Some of the complications that can result from butt lift surgery include:
Swelling
Bruising
Temporary numbness in the area
Asymmetric results
All of these complications are greatly reduced by choosing an expert and experienced plastic surgeon and by following their advice. They'll know how to look after you and make sure you walk out with an amazing booty!
What Happens Before the Surgery?
The plastic surgeon will check the patient's measurements and body type. They will ask about general health and any risk factors.
Existing health conditions are risk factors the surgeon will be particularly interested in. 
They will also need to know about any medications or supplements the patient is taking.
The patient's current use of alcohol or other drugs is an important factor to consider. As are any previous experiences with anesthetic and the body's reaction to it.
What to Expect After the Surgery
It is important patients give the body the rest time it needs after surgery. For skin and tissues to heal properly.
The patient will work with the surgeon to plan how long they should rest for before returning to work. This will depend on the health of the patient, healing, and the level of activity required in their work.
Patients can expect some pain and swelling after even extremely successful procedures.
The surgeon will insert a drain to remove excess fluid. This will remain in place for two or three weeks. It may be left longer depending on the patient and the surgery.
How Long Will Healing Take?
Patients will need to rest well for two or three weeks after the surgery. Full healing of the body can take up to a few months.
The better health the patient is in prior to surgery can determine healing time.
Being in excellent health before surgery reduces the risk of complications. It is recommended patients have a healthy diet and exercise regularly before surgery.
To get best results patients should maintain a good diet and regular activity.
Post surgery they will need to wait on surgeon's all-clear to resume activity. This will ensure long-lasting results and benefits from the butt lift.
If patients put on excess weight after the surgery it can stretch the skin. This may put at risk the great results they achieved from a butt lift.
What Should I Look for in a Surgeon?
Price is important, so a patient should get a few quotes and compare them.
The most important thing is the experience and qualifications of the surgeon.
It is very important to choose the right surgeon for this procedure. The chance of surgical complications is higher with a poor-quality surgeon.
Patients should meet with a few surgeons to see who they feel most comfortable with. They should check their credentials and ask to see photos of their previous results.
Patients should read all client reviews, not only positive ones!
Bringing It Together
Anyone unhappy with the unflattering shape or sag of their butt might want to consider a butt lift.
The short procedure can bring long-term results. Improved self-confidence is one of the chief benefits reported by butt lift patients.
Those considering it should be sure they are speaking to excellent, experienced surgeons. For a consultation with a professional to discuss how a butt lift might work for you, contact VIP Plastic Surgery today.