Fat Transfer to Buttocks: What You Should Know Before You Decide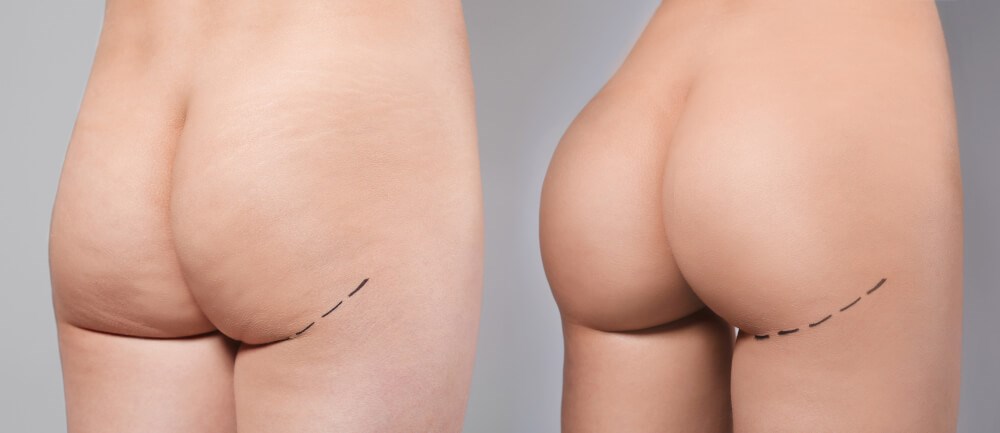 In 2015, there was one buttocks procedure performed every 30 minutes of the day. The American Society of Plastic Surgery dubbed it "the year of the rear."
The top three rear-end procedures were fat transfer to buttocks, buttock lift, and buttock implants. Buttock augmentation with fat grafting rose 28% in that year. But what makes this procedure increasingly popular?
Deciding to have a fat transfer to buttocks is a big one. You need to know all the details before deciding to enhance your buttocks this way. We'll explain everything you could want to know to help you make that decision.
The Fat Harvested Is Your Own
The procedure commonly known as a Brazilian butt lift uses liposuction to remove fat from your body. The fat is removed from placed where your fatty tissue is thicker and contains healthy fat deposits.
That fat is then purified in a sterile environment and transferred back into your buttocks via syringe. The smoothing, tightening, lifting, and enhancing effect is created with your very own body tissues.
You May Require More Than One Procedure
With any fat grafting procedure, it's inevitable that some of the fat reabsorbs back into the body. 
Because of the way the fat transfers, not all of the cells can survive.
About 50% to 70% of the fat transferred will remain in the body. The rest will be absorbed healthily and naturally.
If you're looking for more permanent results, you may want to consider butt augmentation with implants.
This cosmetic surgery is also known as gluteoplasty.
In this procedure, the surgeon makes a small incision. A silicone implant is inserted on top of the bone area, so you're not sitting on the implant. It can increase the shape and volume of the buttocks in the same way as fat grafting.
As an added benefit, a butt implant can help to reduce the appearance of cellulite. It also lifts the buttocks.
Recovering from this procedure takes longer than a fat transfer to buttocks. Depending on the nature of the surgery performed, you'll likely have swelling for 2-3 weeks. You should be able to return to work after two weeks, but you should limit the amount of time spent sitting and laying down.
Butt implants are an excellent alternative for patients who require a more permanent solution. It's also a solution when you don't have enough extra fat necessary for fat grafting.
To qualify for a butt augmentation with implants, you'll have to be close to your ideal weight and in good overall health. This helps your surgeon size the butt implant proportionate to your body.
A Good Surgeon Harvests the Right Fat
Although it's inevitable that some fat will be reabsorbed, a good surgeon knows how to pick the right fat for transfer. This special technique this will lessen the chances that you need more than one procedure.
The technique uses a special liposuction cannula. The cannula harvests fat from areas that contain "Diet Resistant" fat. This fat will not fluctuate when you gain or lose weight.
It also contains your stem cells, and these are preserved when transferring fat from one area of the body to your buttocks.
You May Need Multiple Injections
Your surgeon will massage the fat as it is injected. This will help the fat deposits settle in layers. 
However, you will likely need more than one injection to spread the fat evenly through the buttocks.
The Fat Transfer to Buttocks Procedure Is Safe
It's essential that you select a surgeon who knows the importance of choosing, handling, processing and transferring the fat. This ensures your health and safety during the procedure.
Remember that this is cosmetic surgery and a good surgeon will make the difference between an ideal outcome or a not-so-ideal outcome. If you've selected an experienced surgeon, the procedure is easy and safe.
Your surgeon will remove fat from the donor sites using liposuction. Liposuction is the most common surgery in the US, and it carries minimal risk. During the liposuction process, a cannula is inserted to remove fat.
That fat is then purified in a sterilized environment and reinjected into the buttocks. Only the healthiest fat will be selected for reinjection.
The entire procedure takes only 1-3 hours.
Side Effects Are Minimal
Because the buttocks is a large area, you will need general anesthesia during the procedure. You may experience side effects from the anesthetic. These include dizziness and nausea.
But regarding the procedure as a whole, there's minimal risk involved. It's an outpatient procedure, so you will walk out of the facility the same day you arrive.
The liposuction and injections will cause some swelling and bruising. This will occur in the area that the fat was removed as well as in the buttocks. You can expect this to go away within a few days.
There's also minimal scarring in a fat transfer to buttocks. You may notice some small scars where the incisions were made. These are easily hidden with clothing.
It Can Have Positive Effects on Other Parts of Your Body
The fat used to enhance your buttocks will be removed from the abdomen, flanks, thighs, hips, and the lower back. That means those areas will have less fat and appear more sculpted.
What It Will Cost
The fat transfer to buttocks cost is dependent on how much fat you're removing and transferring. 
Typically, the price can be as low as $3000-$5000. But that price may be as high as $11,000.
The Results Are Lasting
You can expect years of enhanced buttocks with a fat transfer to buttocks. Of course, some of the fat may be reabsorbed by the body. But an experienced surgeon can maximize those results with specialized fat layering techniques.
In the areas where fat is indeed reabsorbed, you can also have additional manipulations to tweak the area and achieve your desired outcome.
Do You Want a Tighter, Voluminous Buttocks?
A fat transfer to buttocks is a quick, safe and straightforward procedure that can give you years of tightness and lift in your buttocks.
At VIP Plastic Surgery, we offer different procedures, include butt lift, butt augmentation, Brazilian butt lift, and fat transfer, to give you outstanding results. If you're interested in augmenting your buttocks, contact us to find out if you're a candidate.