Fat Transfers or Implants? What is Right for Me?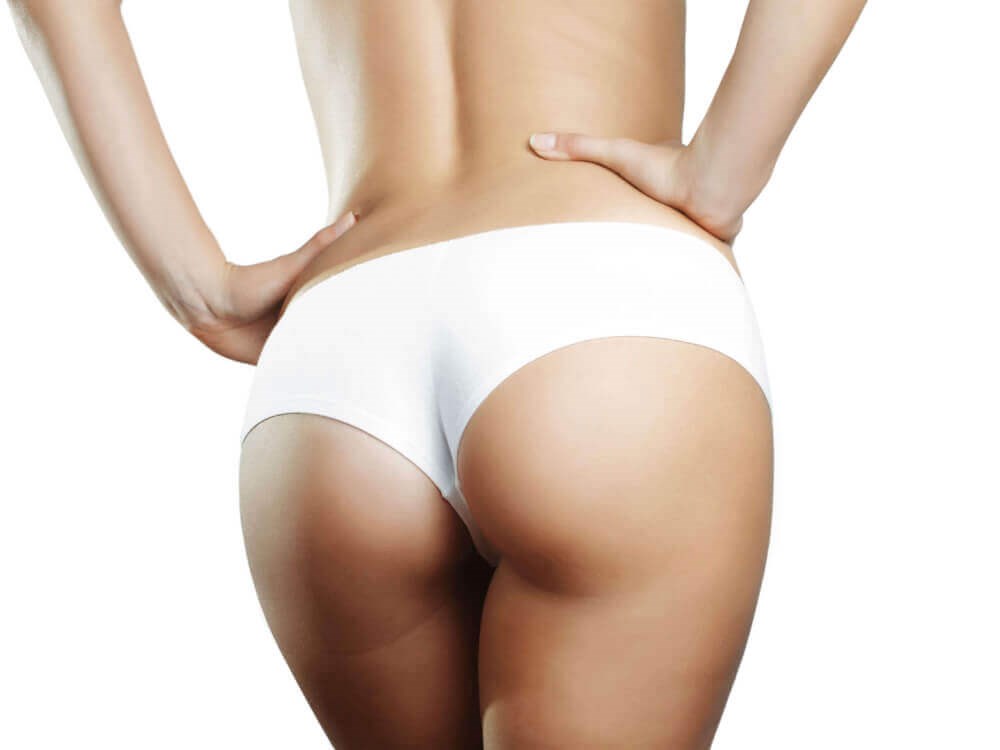 So you've made the exciting decision to move forward with a butt augmentation procedure in order to get that great backside you've always dreamt of. Now you just need to decide if you want to use fat injections or implants to give you that envious butt. While both offer great results, it's good to make an informed decision and select an option that can provide the best possible outcome. You also need to do your research and find a highly-skilled plastic surgeon that specializes in butt augmentation procedures. Dr. Christopher Khorsandi with VIP Plastic Surgery in Las Vegas has been performing these procedures for years, and is an expert at turning flat butts into fuller, shapelier rear ends.
What is a fat transfer procedure?
A fat transfer procedure to the buttocks, also known as a Brazilian butt lift, is when fat is taken from the abdomen, thighs, or flanks, via liposuction, and then purified so only the healthiest fat remains. The purified fat is then injected into the buttocks. During the injection process, the fat is gently massaged layer by layer to ensure the shape and roundness of your new backside looks as natural as possible. Results are visible immediately following the procedure, but it can take up to one year to see the final product as the body needs time to form new blood vessels and accept the newly grafted fat. One of the added benefits of this procedure is that you're technically receiving a makeover on two different areas of your body. Not only will your butt look fantastic, but your stomach, or whatever body part was used for fat extraction, will appear slimmer from the liposuction procedure.
Recovery and risks associated with fat injections
The area of the body that undergoes liposuction may have swelling and bruising that can last for up to several days. Similar side effects are also reported with the area that receives the fat injections. You're advised not to put any weight on the butt area for the first 2-3 weeks following surgery. Final results can be seen within 6-8 weeks once the swelling has subsided.
How do implants work?
While countless Las Vegas men and women love the fat transfer method for adding volume and shape, another option with a buttock augmentation procedure is butt implants, also known as gluteal implants. This surgical procedure is performed under general anesthesia or an epidural and surgery can take up to 1.5 hours to complete. Flexible silicone implants are inserted into or above the gluteal muscle via an incision that's placed within the vertical butt crease on each side. Final results are a larger, shapelier rear end.
Recovery and risks associated with implants
Possible risks associated with implants include implant rupture, which may require removal, and the formation of scar tissue, which leaves the buttocks feeling tight or hard. It's normal to experience swelling and bruising immediately following the procedure. You'll want to keep pressure off of your buttocks as much as possible during this time. Recovery involves lying face down or standing up during the first 72 hours following surgery. Your doctor may also recommend a special device be worn to help aid in recovery. Recovery time is approximately two weeks and the incision is barely noticeable once it's had time to fully heal.
Which is the best option for me?
If you're focused on an all-natural result, it's clear that fat injections would be the way to go. After all, the Brazilian butt lift is one of the most sought-after cosmetic surgeries in Las Vegas. When compared to implants, a fat transfer simply looks and feels more natural. Fat injections also eliminate any chance of rejection since no implant is being used and the risk of infection is also dramatically lower. The incision is smaller which reduces scarring and generally fat injections are much more comfortable than implants.
Las Vegas area patients who have very low body fat, are extremely lean or thin, and who desire longer-lasting dramatic results may consider butt implants. Implants are used for many cosmetic enhancement surgeries including butt, lips and cheeks. It's a good idea to do your research and determine if you'd like the implants to be placed above or below the gluteal muscle. Also, it's important to remember that you'll be sitting directly on top of your implants every single time you sit down. If you go too big you run the risk of the implant rupturing or shifting under the skin.
Comparing the cost
A fat transfer procedure may be more expensive than implants. It depends on how much fat is being removed and you also have to take into consideration there are two treatments combined into one: both liposuction and the injection. Butt augmentation procedures with silicone implants cost less as only one procedure is technically being performed. Implants offer a more permanent solution and if the procedure is performed properly the results can last many, many years.
How to learn more
Fat transfers in Las Vegas, NV, as well as silicone implants are both safe and effective ways to enhance your backside and bring about a whole new level of confidence. Contact VIP Plastic Surgery today to schedule a consultation to learn more about each procedure. You'll be able to discuss both options in greater detail during the consultation with Dr. Khorsandi. Pros and cons of each option will be discussed along with your medical history, and desired results. Dr. Khorsandi will give you the results you're looking for and will make your butt go from flat to fabulous in no time.