Hair Transplant Surgery-How FUE Creates Dramatic Transformations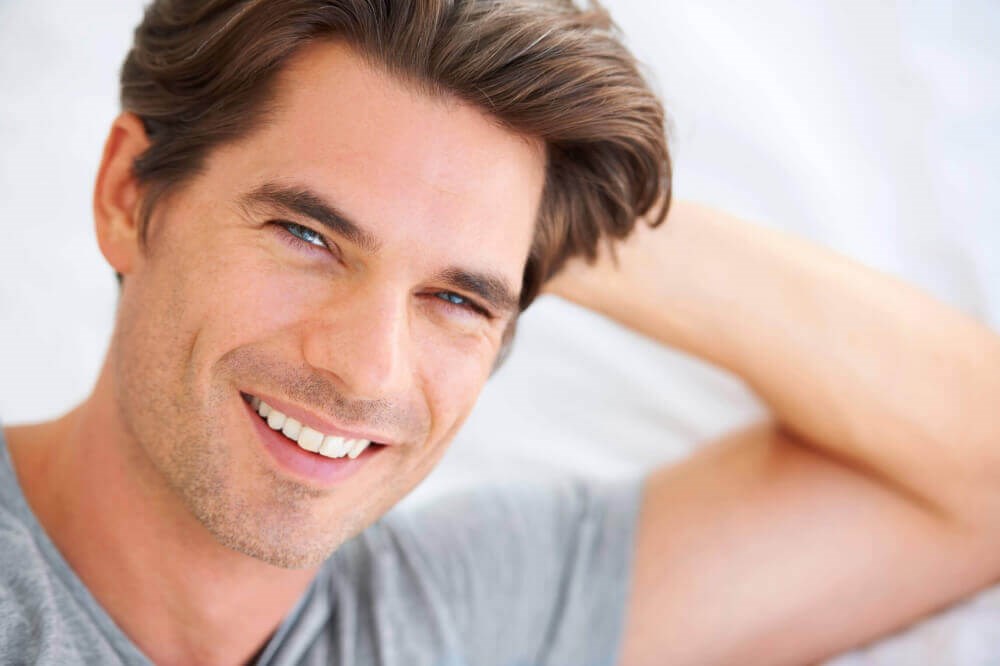 Are you chasing a receding hairline? Are you getting a little older and day-by-day notice your hair is starting to thin? Hair thinning and hair loss is a common concern among Las Vegas, NV men and women. While many individuals learn to live with it, countless others often find it hard to accept the idea that they are losing their hair. Like all other cosmetic procedures, there have been revolutionary surgical advancements in the area of hair restoration procedures and the latest hair transplant technique, FUE, has redefined how we restore hair loss.
FUE, known as Follicular Unit Extraction, is a minimally invasive hair transplant surgery that creates micro-tiny punch holes in the back of the scalp in order to remove donor hair to be transplanted elsewhere. This donor hair, removed in follicular units, generally includes a group of about 1 to 4 hairs. These hairs are transplanted into the areas where thinning exists and the area where the donor hairs came from returns to normal within just a couple of weeks. FUE continues to transform the scalps of Las Vegas men and women, resulting in fuller, thicker, hair and a newly defined hairline. Offering excellent, natural-looking results for both genders, board-certified Las Vegas plastic surgeon, Dr. Christopher Khorsandi, is a clinical expert on this hair transplant technique and is excited about what it can possibly do for you!
Why does hair loss happen?
A common issue for mainly men, but unfortunately not exclusively a male only problem, hair loss can strike anyone. Hair loss is commonly caused by heredity, changes in hormones, aging, and even some medications or medical conditions. People can also experience unusual hair loss due to a traumatic or stressful event. On average, individuals lose about 100 hairs a day but when patients begin to notice a receding hairline or significant patches or bald spots then hair restoration treatments may be a future consideration to slow down this process and even restore the hair loss.
Hair loss symptoms
Baldness is excessive hair loss. It can occur all over the head and scalp, or isolate itself in a specific location on the scalp. It can come on suddenly or be a gradual process. Hair loss is uniquely different for each person depending on what is causing it. Some typical hair loss symptoms are circular bald spots or "patches" that can affect the scalp all over or in one location, as well as gradual thinning at the top part of the head, known as a "receding hairline", which is most common in men. Women typically experience hair thinning where they part their hair. Traumatic hair loss can also occur due to an emotional or physical shock that makes the hair come out in handfuls when washing or combing causing an all over thinning process.
Treatment depends on the symptoms and conditions of the hair loss. There are medications to help prevent future hair loss, as well as treatments to help strengthen hair follicles. When nonsurgical methods are not enough to help restore a patient's hair loss, some turn to cosmetic hair transplant surgery for lasting hair restoration.
The evolution of hair transplant surgery
Hair restoration has made great strides in improving the transplant process and giving patients a more natural-looking appearance with their new hair. Gone are the days of looking at someone and seeing "plugs". Prior to the evolution of FUE, the primary hair transplant method was FUT (follicular unit transplantation). This surgical process, known as the "strip method", can also produce nice results, but unlike FUE, it is more invasive, requires a large incision, and stitches. However, the primary reason so many are turning to FUE is because of the large, noticeable linear scar left on the back of the scalp with FUT. Hair transplant surgery using FUE, is less invasive, more precise, and does not result in scarring. In addition, it has led to overall better outcomes.
How does FUE work?
Consulting a certified experienced Las Vegas hair transplant plastic surgeon, like Dr. Khorsandi is your first step. During your consultation, donor areas (typically in the back of the scalp) are identified and a personalized plan will be customized, noting how many grafts will be needed to achieve the most natural-looking hairline possible while identifying the strongest, healthiest donor hairs. Once the donor area is prepped, tiny punch hole incisions the size of a pinhead are made to remove the follicular grafts. Through a high-powered microscope, the follicular grafts are examined and then prepared for transplantation.
Placement and surgical care are key
Choosing the strongest, most healthy follicles is a crucial part of the process in order to achieve the best implantation success and future hair growth. With surgical artistry, Dr. Khorsandi, places the grafted follicle units to the balding area, using precise angles and depth in order to achieve the most natural-looking results. Surgeon skill is important so that the results match a patient's natural hair growth pattern. The follicular grafts are strategically placed one by one in order to create density, a natural hairline, and a fuller appearance to the thinning area.
The FUE final results are in
The photos of patients' before and after results from an FUE procedure are the true testament. It is amazing what the FUE procedure can do for both men and women. This minimally invasive hair restoration technique provides huge results for patients and amazing future hair growth. The donor area is practically unnoticeable within days post-procedure with most patients returning to work (often with a hat) within several days. Very distinct post-care instructions are provided to each patient so they understand what to expect in the coming days and weeks post-surgery. Most patients begin seeing new hair growth within 3-4 months and after 9-12 months, the final results are usually in.
If you are experiencing hair loss and hair thinning, as well as balding in some areas of your hair, and have contemplated if follicular unit extraction is right for you, we invite you to call our Las Vegas plastic surgery center to learn more. One of the leading plastic surgeons, Dr. Khorsandi is able to help patients with hair loss by combating the signs with this popular, revolutionary hair restoration technique and getting them back to feeling confident again! Call or schedule your consultation today!