Got a case of Tech Neck? How BOTOX can help.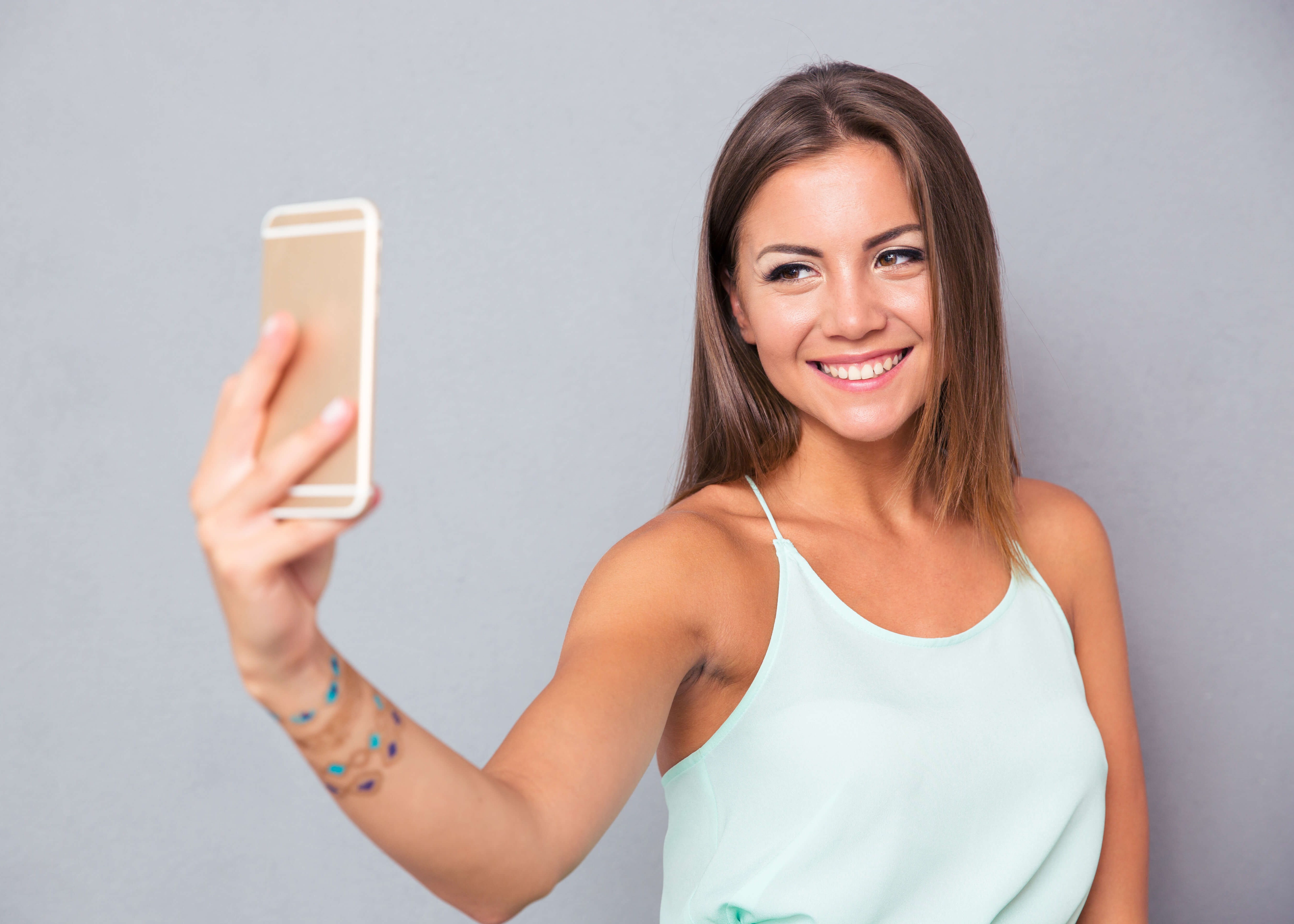 It is no secret that much time is spent staring down at screens on our smartphones and tablets daily. But do you know that this activity can also be physically detrimental? A condition dubbed "tech neck" is to blame for the development of unattractive vertical bands on the neck that result from craning the head downward while checking our smart devices. 
In decades past, most men and women in Las Vegas, NV did not have to worry about the prominent appearance of platysma bands, along with sagging jowls and double chins, until midlife. However, with technology now in our hands around the clock, tech neck has become a concern for younger generations. There are treatments available to banish these bothersome bands, including BOTOX injections. Board-certified Las Vegas plastic surgeon Dr. Christopher Khorsandi of VIP Plastic Surgery explains how this tried-and-true wrinkle reducer can work to tighten skin on the neck and delete this frustrating condition. 
How to prevent tech neck
The appearance of neck platysmal banding, better known as vertical neck bands, are folds that form in the front of the neck. Composed of fat and superficial muscles, they are one of the earliest signs of aging, especially among women. When tech neck is experienced, these bands may become visible sooner. One of the most obvious ways to slow their development is to avoid looking at your smartphone or tablet as frequently. Since that may not be a realistic option, some things can be done to prevent the appearance of tech neck in Las Vegas men and women. 
Ergonomics is important. Strive to maintain proper posture as you type on a keyboard or text on your phone, as this can help to prevent skin from creasing or sagging. Be sure to stand up and stretch throughout the day and consider placing your monitor on a stand or employing a standing desk to keep it at eye level. This may keep you from looking down at a screen. Sit in a chair with a headrest, as this will help you avoid flexing your neck forward. Also, be sure to stay hydrated as this keeps the spinal disks healthy and pliable and is the key to preventing tech neck.  
According to Dr. Khorsandi of VIP Plastic Surgery in Las Vegas, NV, one of the best ways to reduce the appearance of protruding platysma bands is to include your neck in your daily facial skin care routine. It may be surprising to learn that the neck requires the same type of skin care as does the face. This includes gentle cleansing, exfoliation, moisturization and applications of sunscreen, masks and nutrient-rich serums.  
BOTOX for neck bands  
If you are frustrated with the appearance of platysma bands resulting from tech neck, you may be wondering how to make them less visible. Noninvasive procedures such as BOTOX injections can be especially effective for smoothing the bands and restoring the youthful appearance of your neck. The brand name of a purified strain of Botulinum toxin, a naturally occurring protein, BOTOX has been used for years in the treatment of various medical conditions. In 2002, it was approved for cosmetic use to help reduce dynamic wrinkles that result from repetitive movements such as frowning, squinting, and furrowing the brow. Add staring downward at a smartphone screen or other devices to that list. 
During an outpatient procedure at VIP Plastic Surgery in Las Vegas, NV, Chief Plastic Surgeon Dr. Christopher Khorsandi injects small, precise quantities of BOTOX into the platysma bands. This softens and weakens them so that they no longer appear as prominently. As a result, the skin appears tighter and smoother. In many cases, if treatments are begun soon enough, it is possible to prevent the appearance of this banding from developing further. Because there is no downtime involved with this quick and easy treatment, most patients can resume their daily activities immediately afterward. 
To further enhance the dramatic improvements that can be experienced, injectable dermal fillers such as Juvéderm, Radiesse, Voluma, Belotero, and Restylane can be used in conjunction with BOTOX. Many dermal fillers are composed of hyaluronic acid, a gel-like substance that is produced naturally by the body. It works to keep the skin soft and smooth and acts as a "cushion" under the skin. Fillers plump the treated areas and help reverse the aged, overworked appearance that results from tech neck. 
Other tech neck treatments 
Beyond BOTOX injections, a variety of skin tightening treatments designed to tackle the signs and symptoms of tech neck are performed by Dr. Khorsandi at VIP Plastic Surgery in Las Vegas, NV. With a traditional neck lift, sagging and loose skin is surgically removed to eliminate wrinkles and make skin on the neck look smooth and tight. The appearance of jowls below the jaw can also benefit from a neck lift. 
Radiofrequency (RF) energy is also commonly used to tighten and improve sagging skin on the neck. With RF microneedling treatments, fine needles create tiny punctures in the skin. This sends the body into repair mode by boosting its production of collagen, a protein that keeps skin soft and supple. RF is also used as part of noninvasive laser skin tightening treatments. By heating the skin, collagen production increases and the fibers within are tightened to produce a firmer appearance. Meanwhile, small bulges can be tackled with Mini FX. This noninvasive body-sculpting treatment also employs RF technology, which is paired with negative pressure massage and deep cell heating to contour hard-to-reach areas of the body including the neck, jawline and below the chin. 
Too many hours spent staring down at the screen of a smartphone, tablet, or other electronic devices can cause your neck to look worse for wear. BOTOX injections and other skin-tightening treatments can work to banish the strained appearance of platysma bands resulting from a condition called tech neck. Schedule a consultation with board-certified plastic surgeon Dr. Christopher Khorsandi, Chief Plastic Surgeon at VIP Plastic Surgery in Las Vegas, NV, and discover how a more youthful appearance can be achieved.