How Much Does Fat Transfer Breast Augmentation Cost?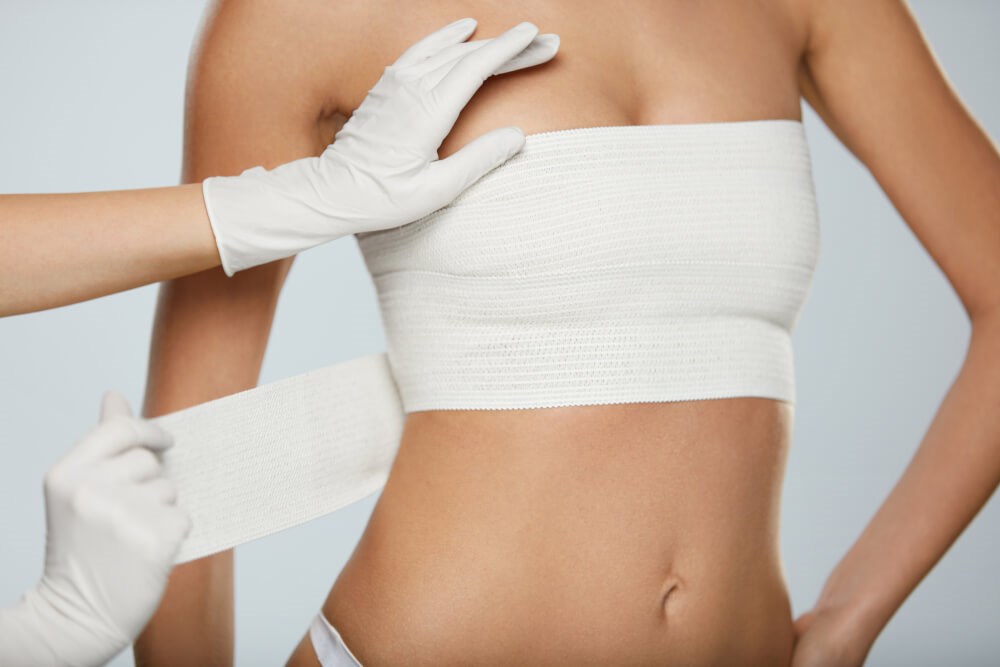 How often have you looked at your body and dreamed of sucking fat out of your tummy and moving it to your breasts? Many women dream of this perfect sculpting. As it turns out, that dream can be a reality!
Fat transfer breast augmentation pulls fat from undesirable areas of the body and replaces it in areas you'd like to plump up a little more. The results are natural and long-lasting and provide great sculpting. But you may be wondering about the price tag.
Read on to learn more about fat transfer breast augmentation cost and what's involved with the procedure.
What is Fat Transfer Breast Augmentation?
As we mentioned before, fat transfer breast augmentation pulls fat from your hips, stomach, thighs, or other undesirable areas and uses it to plump up your breasts. This is a great alternative to silicone implants, which can come with some risk of rejection. (And besides, who doesn't dream of moving that little bit of fat to somewhere more shapely?
In normal silicone breast implants, an incision is made, a "pocket" is cut out, and a silicone implant is inserted into the "pocket." The incision is then sewn up, leaving a scar in even the least intrusive surgeries. Fat transfer, however, uses gentle liposuction and slow reinsertion. 
This means there are no incisions and almost no scarring.
How Does the Surgery Work?
With fat transfer breast augmentation, your surgeon will work with you to select areas that you want to remove fat from. They will then use a gentle liposuction cannula to remove that fat. The fat must be purified in a centrifuge, and the healthy fat is put into a syringe.
Once the healthy fat is isolated, it is slowly inserted into the breasts. The area is gently massaged to ensure that the fat deposits settle in compact layers. This creates the best contouring effect that will last for a long time.
Who Are the Best Candidates for Fat Transfer Breast Augmentation?
Fat transfer breast augmentation is an excellent natural option for plastic surgery, but it does have its limitations. If you are looking for a significant size increase or dramatic contouring, silicone implants may be the best option for you. You'll need to talk to your surgeon about the results you want to make sure you get the best procedure for you.
Fat transfer breast augmentation works best for people who want a relatively small enhancement to their breasts. The operation works especially well if the candidate has a natural lift and good bust contour, as well as excess body fat to remove. You may also want to discuss with your surgeon if you have a history of breast cancer, as this operation can cause problems during breast cancer screenings.
How Much Does Fat Transfer Breast Augmentation Cost?
As with any surgery, fat transfer breast augmentation cost can vary depending on your location, your surgeon, and the specific conditions of your operation. Larger transfers will tend to be more expensive. In general, this procedure costs somewhere between $3,000 and $11,000.
On average, the operation costs a little over $6,000. Traditional breast implant surgery costs about the same as fat transfer breast augmentation. But with the fat transfer procedure, you have less scarring, no risk of rejection, and a more natural sculpting effect.
What Are You Paying For?
Of course, a large part of the cost of fat transfer breast augmentation is the surgeon's fee. The anesthesiologist's fee will also make up a large part of your bill. But you should expect other miscellaneous surgery fees that may be less obvious.
In some cases, surgery centers may have their own fees you'll need to pay. Then you should account for pain medication, follow up costs, and other medical supplies such as scar treatment and bandaging. You may also need to get a special post-surgery bra that provides extra support while you're recovering.
Will Insurance Cover It?
In many cases, insurance will not cover plastic surgery since it is a cosmetic procedure. 
However, if the procedure is part of a reconstruction procedure (for example, in the case of someone who has had a mastectomy), insurance may consider the procedure medical rather than cosmetic. If you believe this may be the case for you, talk to your insurance company.
Even if your insurance company won't cover your procedure, you may not be stuck paying out of pocket. Some surgeons offer payment plans that you may be able to take advantage of. You may also be able to take out a loan to cover the cost of your surgery.
What Are Some Good Things to Keep in Mind?
Because fat transfer breast augmentation uses fat from your body, reabsorption can be a concern. The body may redistribute the fat back to its natural location, meaning your augmentation may not show as much after some time. This is particularly true in areas that move a lot, such as the lips.
You'll need to avoid moving the area too much after the surgery. Keeping it still will help ensure the implant stays where it is meant to. With proper care and recovery, your augmentation can look beautiful for years to come.
Get the Best Plastic Surgeon in Nevada
Fat transfer breast augmentation is a great natural option for breast enhancement. If you want a little more contour or plumpness, talk to your surgeon about this option. The results will be naturally beautiful and long-lasting.
If you want the best surgeon for your procedure, talk to Dr. Christopher Khorsandi. He is a breast augmentation and breast lift specialist out of Las Vegas who is board certified. Contact him today to start your personalized consultation