How to Choose the Right Plastic Surgeon for Breast Augmentation in Las Vegas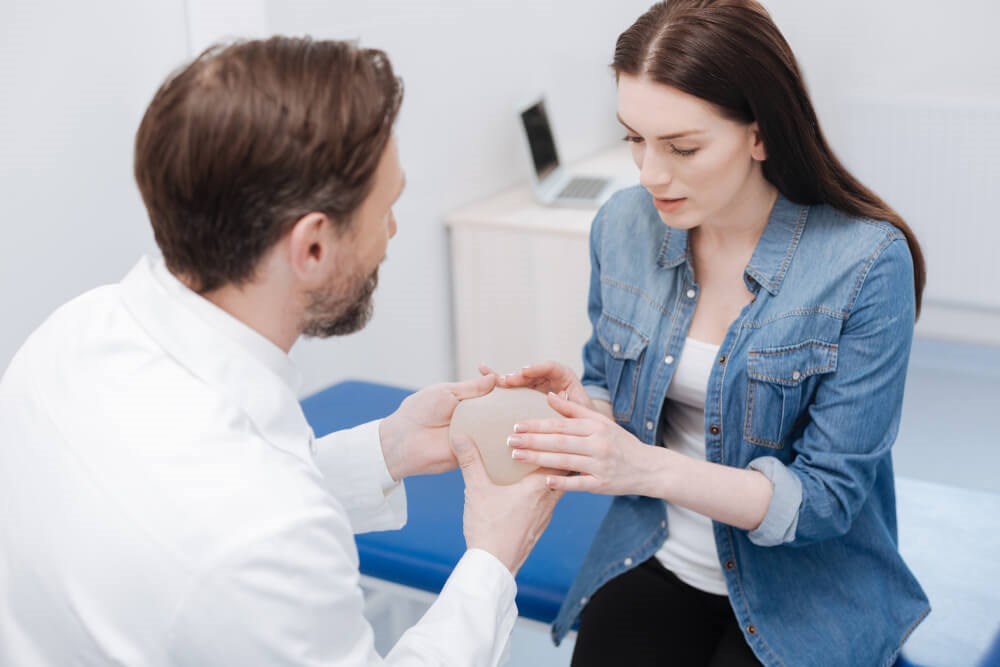 Breast augmentation surgery using breast implants continues to be one of the most popular cosmetic surgeries. The procedure is common, affordable, and appealing in many ways, offering women the opportunity to have fuller, shapelier breasts with one simple procedure. With a growing number of patients opting to have breast augmentation in Las Vegas, a market that is considered one of the hottest in the nation for cosmetic surgery, it's important for patients to pick the right surgeon.
In this article, we'll give you the scoop on how to find a good plastic surgeon in the Las Vegas area for breast augmentation. We'll also answer some of the most common questions patients consider when doing their research. Keep reading before you book your appointment!
Why the Right Surgeon Matters
When you undergo breast augmentation in Las Vegas, the results can be life-changing for years to come. A good outcome will result in a natural look, a gorgeous shape, and a fuller size that can boost your confidence.
It's important to note that surgeon skill and experience does matter. If you choose an inexperienced surgeon, you might end up with results you're not happy with. It takes time, money, and stress to fix those mistakes and undergo a revision surgery, but thankfully, with a little bit of due diligence, these mistakes are easy to avoid. Here are the top ways to know if the surgeon you choose is going to do a good job and meet your expectations:
They're Board Certified.
You might think that if a surgeon is qualified by their state's medical board, they are also qualified to provide the procedures they do. However, the government actually doesn't require medical professionals to be trained in the specific procedures they advertise.
This means that many doctors who have training in general surgery or other medical specialties don't actually have cosmetic surgery training. Many, in fact, likely get into the cosmetic surgery segment to make more money.
The right surgeon for you should be certified by the American Board of Plastic Surgery as well as by their state's medical board. When starting your search for the right surgeon to perform your breast augmentation in Las Vegas, make sure they are board certified.
They Have Experience with Breast Augmentation
Every type of cosmetic surgery requires the surgeon to have a different skill set. For example, doing rhinoplasty is different than augmenting the breasts. That's why plastic surgeons have specialties even within the field of plastic surgery. In addition to making sure your practitioner is board certified for plastic surgery, you should also check that they have experience doing breast augmentations. The more breast augmentations they do, the more experienced they are.
Ask them what their training was and how long they've been doing breast implants for. You can also ask them how many cases they have actually performed. Those who have performed breast augmentation in Las Vegas time and time again, will have a solid history of patient reviews, testimonials, and before-and-after photos that you can look through.
You Like Their Work
Plastic surgery is an art, and just like with any art, what looks unattractive to someone else might look beautiful to you. That's why you can't just go off of recommendations and reviews alone when choosing a plastic surgeon. Breast augmentation in Las Vegas is so popular, it's crucial to hone in on a surgeon's personal work.
Look at their results on past patients to see if it looks like what you'd expect. Use the before and after photos - do the results look the way you hope to after your procedure? Make sure to look most closely at the patients who look similar to you. If they have a similar breast shape and size, as well as a frame and torso that seems to match yours, their results may be a good indicator of what yours would look like.
For example, if you have slender shoulders and breasts that are small, and set wide apart, try to find a before image with a similar look. You'll be able to see how the surgeon handles your specific body type, which could answer some of your concerns.
No matter what, you should always be looking for consistency in a surgeon's work. Do you like all of their results or just a few? A good, experienced surgeon does good work across the board
What to Expect When You Get Breast Implants
Breast implants enhance your breasts' size and shape. Since everyone is unique, the surgeon will need to have an individualized approach to your procedure.
However, there are still some things you can know to expect before your appointment. Let's take a look at what you should know before getting started.
Benefits of Breast Augmentation
The main benefit of breast implants is increasing the size of your breasts. The surgeon should consider your individual case to help you decide on the right size and technique for your implants.
In addition to changing the size, breast augmentation also helps fix asymmetries. It's very common for people to have uneven and asymmetrical breasts. This can be corrected with breast augmentation surgery using implants.
In some cases, the smaller breast gets a larger implant or a larger fat injection to make them the same size. Saline implants also make it easy to adjust the volume during surgery for a perfectly symmetrical look.
Finally, breast implants can also improve nipple position. This can help your breasts look more lifted and youthful.
Types of Implants
You can choose from a few different implant types. Here are some of the most common:
Saline - These silicone shells filled with saline (sterile salt water) remain one of the most popular implant types for patients undergoing breast augmentation in Las Vegas. They require only a small incision since they're filled after insertion (during surgery), and the size can easily be adjusted once they've been put into place. With surgeon experience and an artistic eye at hand, the right amount of saline will be used to produce a gorgeous result.
Silicone - Silicone-gel implants are said to feel more natural than saline. These implants have grown in popularity over the years because they create a beautiful, lasting result. They are safe and effective to use during surgery and work well for women with limited breast tissue.
Fat Transfer - Finally, while breast augmentation in Las Vegas using breast implants is extremely popular, not all area patients will opt for implants. The breasts can also be augmented using a fat transfer, which is fat taken from another part of the body, which is then purified, and inserted into the breasts. This is an autologous approach that uses the body's own natural fat, which reduces some risk, such as the possibility of the body rejecting a foreign object such as an implant.
Ready to Get Breast Augmentation in Las Vegas?
No matter what kind of implant appeals to you, the most important thing is choosing the right surgeon for your breast augmentation. Use this guide, do your research, and set yourself on your way to getting the fuller, shapelier, younger-looking breasts you've always wanted.
Ready to book an appointment with a trusted board-certified Las Vegas plastic surgeon? Contact us today to get started!