How to Get the Hourglass Figure You Have Always Wanted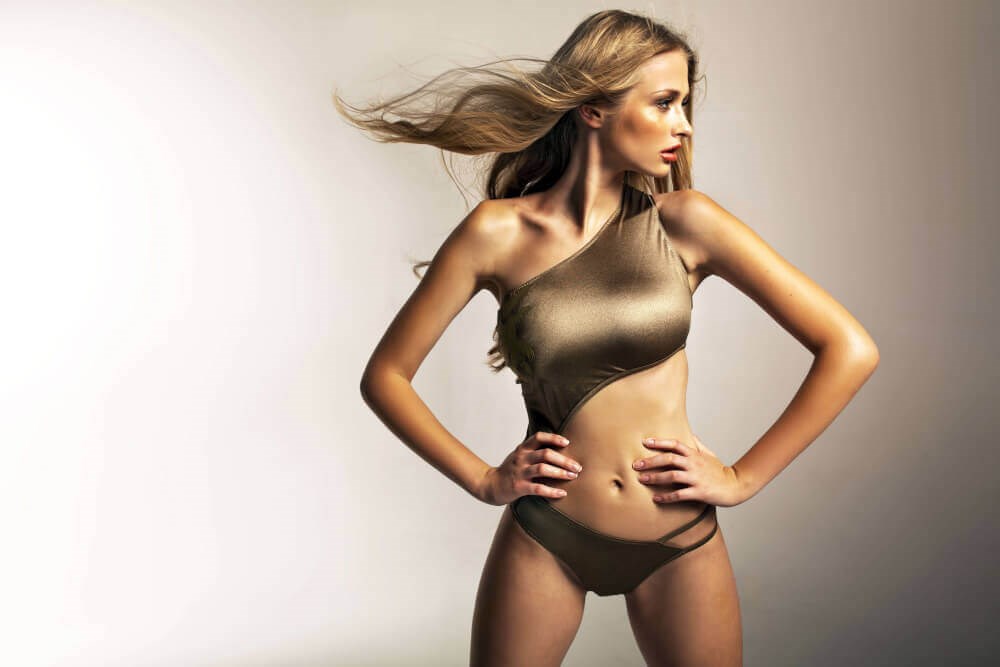 A woman's body comes in many different shapes and sizes. One of the most coveted figures amongst women is the hourglass shape. Celebrities such as Kim Kardashian and Jennifer Lopez are infamous for their tiny waists and fuller upper half and backsides, which is referred to as an hourglass figure. Defined by measurements, this figure features a wider upper and lower half of the body, while the middle, or abdominal area, is narrow in shape, resembling an hourglass. While most women are not naturally blessed with this type of figure, it is achievable through a combination of plastic surgery techniques including a tummy tuck, liposuction, and a Brazilian butt lift (BBL). A consultation with an experienced, highly qualified plastic surgeon is the first step to help you achieve your desired results.
Women in Las Vegas, NV who are interested in attaining an hourglass figure through plastic surgery, can trust the expert advice of board-certified plastic surgeon Dr. Christopher Khorsandi, Chief Plastic Surgeon at VIP Plastic Surgery. His specialized training makes him one of the best plastic surgeons to perform various body contouring techniques including tummy tucks, liposuction, and the Brazilian butt lift.
Dr. Khorsandi has helped many women in Las Vegas fall back in love with their figure. Here is some helpful information on three different body contouring techniques that will slim the midsection, add fullness to the backside, and give women that hourglass figure.
Tummy tuck
For many women in Las Vegas, it is not uncommon to look in the mirror and be unhappy with your waistline. Despite a healthy diet and fit lifestyle, stubborn abdominal fat or loose skin remains. In some cases, this is often post-childbirth or due to significant weight loss. Many patients opt to have a tummy tuck, or abdominoplasty, to achieve a firmer, flatter belly, giving you a waistline again. It is important to have realistic expectations for the results following a tummy tuck.
During a consultation, Dr. Khorsandi examines your body taking careful note of your proportions and the area where the tummy tuck is to be performed. This surgical procedure entails the removal of excess skin and fat from the abdominal wall while tightening the muscles with permanent sutures. These sutures work to suck in the abdomen and flatten the stomach. Your new belly button is formed through an incision, and the upper tissue will be brought down to meet the new waistline.
Sculpting with liposuction
A tummy tuck will result in a flatter, firmer abdomen, but it does not address pockets of fat on the hips, sides or back. Patients in Las Vegas who choose to combine liposuction with a tummy tuck end up with a more sculpted and defined shape through the waistline. Dr. Khorsandi uses targeted liposuction techniques to create a defined and slimmer waist, and may incorporate the procedure in other surrounding areas, to make your hips appear larger, ultimately achieving an hourglass figure. It's important to note that liposuction slims and reshapes body contours. It is not a solution to remove cellulite or lose weight.
During your consultation with Dr. Khorsandi, he will explain in detail the different techniques used in liposuction. He will also determine if you are the right candidate for liposuction, which includes a medical evaluation, amount of excess fat, and assessment of skin firmness and elasticity. Small incisions will be made into the skin, and a special fluid is injected into the fatty tissue to minimize pain and bleeding. A suction device, called a cannula, is used to loosen and then remove the excess fat.
Brazilian butt lift (fat transfer)
A fuller backside is a defining feature of an hourglass figure. The Brazilian butt lift (BBL), also known as a fat transfer, uses fat from the patient's own body which is reinstated into the buttocks, resulting in a fuller, perkier backside. The combination of liposuction from targeted areas and the fat transfer contour and enhance your silhouette into that hourglass shape. A board-certified plastic surgeon, like Dr. Khorsandi, strategically places and transfers the purified fatty tissue through small incisions in the buttocks in order to add the right amount of shape and volume to a patient's backside. While some patients opt for butt implants which are proven to be safe and effective, one of the benefits of having a BBL is that nothing foreign is entering your body, which limits the risks of allergic reactions and infection.
Dr. Khorsandi's unique ability to enhance your existing proportions through multiple surgical techniques results in the highly desirable hourglass figure. A tummy tuck can give you your waistline back that you once thought was gone forever. But even more dramatic, are the added effects of liposuction along with a Brazilian butt lift to create a cinched waist and rounded, tight backside.
If you have been considering different body contouring techniques to achieve an hourglass figure, then we invite you to schedule a consultation with Dr. Christopher Khorsandi, Chief Plastic Surgeon at VIP Plastic Surgery in Las Vegas.