How to Prepare for Dermal Fillers in Las Vegas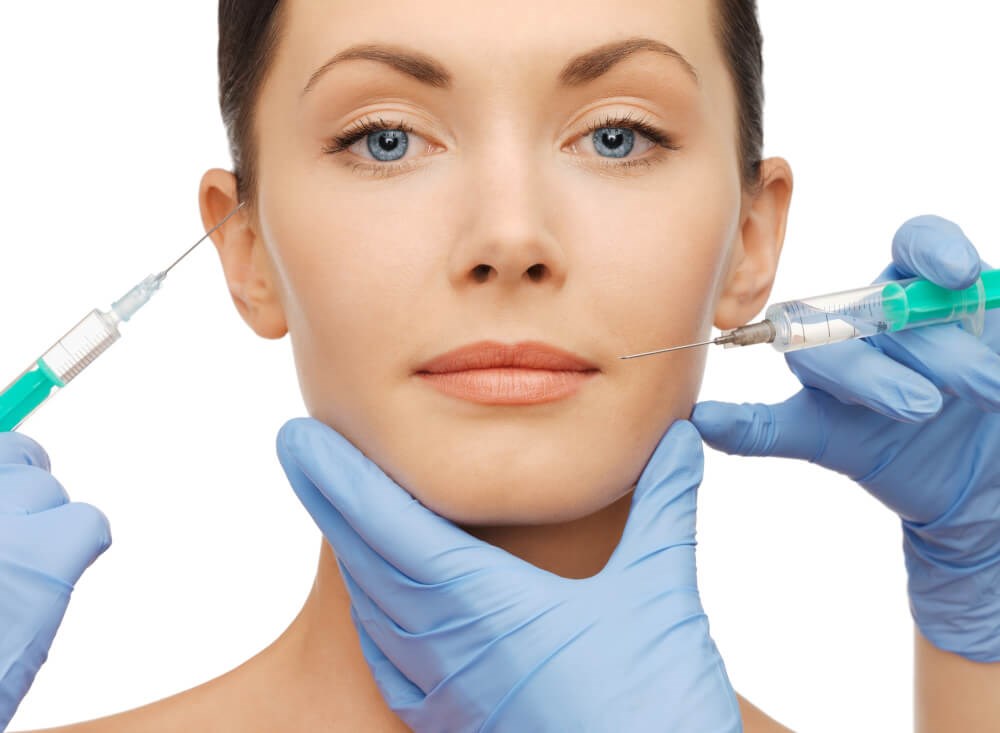 Are you thinking about getting dermal fillers in Las Vegas?
Some people are blessed with naturally smooth, plump skin. If you're not one of them, you don't have to stay that way! Facial fillers are an easy treatment that can help you get the look you've always wanted.
With these modern treatments, no one but you will know that you've had work done - but everyone will see the results.
Facial fillers are one of the biggest plastic surgery trends today, for good reason. The procedures are simple, the results last a long time, and are natural-looking and subtle. Plus, as long as you go to a reputable provider, these treatments are completely safe.
What do you need to know to be prepared before booking an appointment? We've got the answers - read on to learn how to get ready for dermal fillers in Las Vegas.
What Are Fillers Made Of?
One of your first questions probably has to do with what, exactly, is getting injected into your face.
The most popular fillers use hyaluronic acid, which is also naturally found in your skin. Don't confuse dermal fillers with neurotoxins like Botox, which work by freezing your muscles to reduce wrinkles. Fillers literally "fill" the wrinkles to give your skin a smooth appearance.
Collagen was once a more popular filler, but today, hyaluronic acid is the most common choice. It can store moisture, so it helps your skin get that hydrated, plump look.
You've probably seen hyaluronic acid as an active ingredient in a number of anti-aging moisturizers.
However, moisturizers that get applied to the surface can't actually replace the volume that your skin is missing. Fillers are the only way to get that effect.
When it's injected, it helps to restore the natural production of hyaluronic acid in your skin, for longer-lasting results that use your body's natural processes.
How Long Does it Last?
Just one injection helps the skin look smoother and plumper for months or more. Hyaluronic acid has become such a popular filler material because it delivers lasting results after just one appointment.
Depending on where you get the injection, you'll usually see results that last for about three to six months, if not longer. Some research has shown that hyaluronic acid can even help boost natural collagen production, so the results are enhanced even further over time.
Have the Techniques Changed With Time?
Just like with any of the most popular cosmetic procedures, the techniques for dermal fillers have been refined and changed over time to give you the best results.
The nasolabial folds, or the lines around the mouth, are a great example. Ten years ago, when fillers were a relatively new procedure, the filler would be injected directly into the wrinkles to literally fill the space.
However, today's procedures focus on plumping and lifting the areas around the wrinkles to give a more natural-looking result. When you age, your bones start to thin, and the fat pads on top of them gradually get pulled down by gravity. This is what causes the "sagging" appearance of aging, with stronger folds toward the bottom of the face.
With filler injected on top of the cheekbones, the face's natural fullness gets restored. This lifts the whole face and helps reduce that appearance of nasolabial folds in a more natural way.
Does the Practitioner Matter?
Yes, the person who does your procedure matters - even more than you might think.
Injecting dermal fillers is an art. Just like you would with a tattoo artist, you should check out their work before booking an appointment to make sure you like the results.
Luckily, the stigma of getting cosmetic procedures has started to fade, so people are more likely to tell you about the work they've had done. If you can, it's best to talk to someone about it in person, in addition to reading the online reviews.
Once you've found an office whose work you like, ask them if you can see some before-and-after pictures of real patients. Depending on the practitioner, they'll have different techniques, experience levels, and even philosophies about their work. No matter what, make sure they'll communicate with you about what to expect and the realistic results you may get.
Remember to ask them about their certifications and training, too. Even though it's just an injectable treatment, it's important to make sure you see a trained, licensed physician for the appointment.
Can Fillers Prevent Lines?
Using cosmetic procedures for prevention is huge right now. Younger people are more likely to get fillers than before, now that they know these treatments can help reduce the appearance of future lines and wrinkles.
In addition to using sunscreen and topical treatments, you may want to think about getting dermal fillers in Las Vegas as part of your anti-aging plan. You can talk to the physician to help decide if it's right for you.
How Do I Get Ready for the Treatment?
Once you've found the right practitioner and booked your appointment, you may be wondering what you need to do to get ready. In addition to the specific recommendations they give you, here are the basic things you should do to be prepared.
The good news is that you don't need to do much before your appointment. In fact, you can be treated on the same day as your consultation, if you choose to. Avoid taking any products that contain aspirin before the procedure to reduce the chances of bruising. If you want to take a pain medication, stick to acetaminophen.
If you wear makeup, bring a little extra to touch up with, since some will get wiped off for the procedure.
You should avoid working out immediately after treatment since exercise can cause excess swelling. Other than that, just show up on the day of your appointment and you'll be good to go.
Ready to Try Dermal Fillers in Las Vegas?
Getting dermal fillers in Las Vegas is one of the top ways to take back or maintain a youthful, natural appearance. But don't take our word for it - make an appointment so you can see for yourself.
Want to learn more about what to expect after the procedure? Check out our patient reviews here.